With the 8th release of Perth Mints Marvel Series comes Venom, which makes sense as there just was a movie about him.
It is the first villain in the series which I find kind of cool as it opens up a whole new world of characters.
The mintage is as usual with the series 50k and 20 coins come in a sealed roll.
Despite Spiderman, which was the first in the series, no other coin has done really well on the secondary market so it does not seem like this one would be a good one for a flip but who knows...maybe the first villain coin is something people desire.
I don`t collect the series and while I like this one, I probably pass on it. I know myself and I will probably ending up backtracking to pick up the rest of the series and talking myself into paying 60€ for 1 oz of silver with Spiderman on it and everybody knows Batman is way cooler anyway.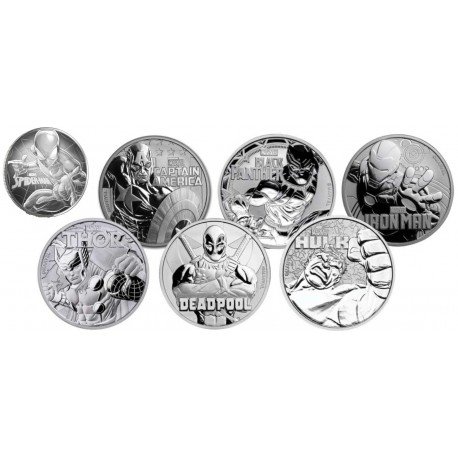 source