Finally bought my Steem Silver Round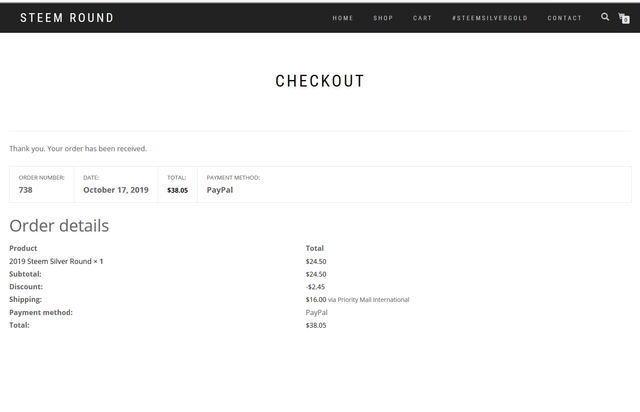 It took me quite a while to pull the trigger on this one and I cannot really tell you why.
Maybe because I got a bit of trouble with the previous year and customs but I think just ordering one should be fine.
I also was a bit hesitant because you need to enter your name address with your Steem account and I like to keep that a bit seperate.
Anyway I still want one so when I read @tbnfl4sun post I just jumped on it.
I mean look at it
Absolutely beautiful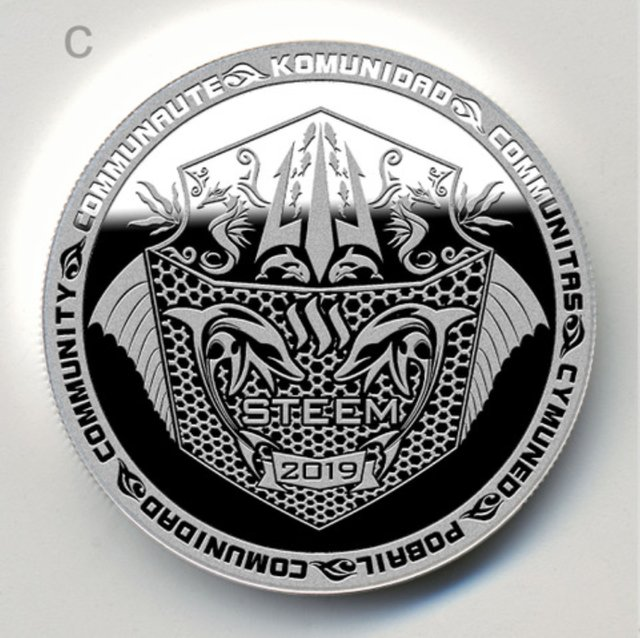 As an more or less active member of the #steemsilvergold community it is almost my duty to get at least one and support the people behind it as they put in quite a bit of work and I hope we will have another round next year as well and I apologize I got mine so late.
If you want to get one yourself dont forget to use the promo code "Steem" to get a little discount