Hey all,
So first things first. On my phone the emoji in the title looks just like the old steemit logo on a pie pan...♨️ Whaaaa.
Anyway lawsuits against android aside. I went to one of my usual thrift shops, in fact the one I score the best at, as I'm working on the road again.
I went to the silver aisle ( serving trays, silverware etc., Almost always just played junk) and found this little dish thingy.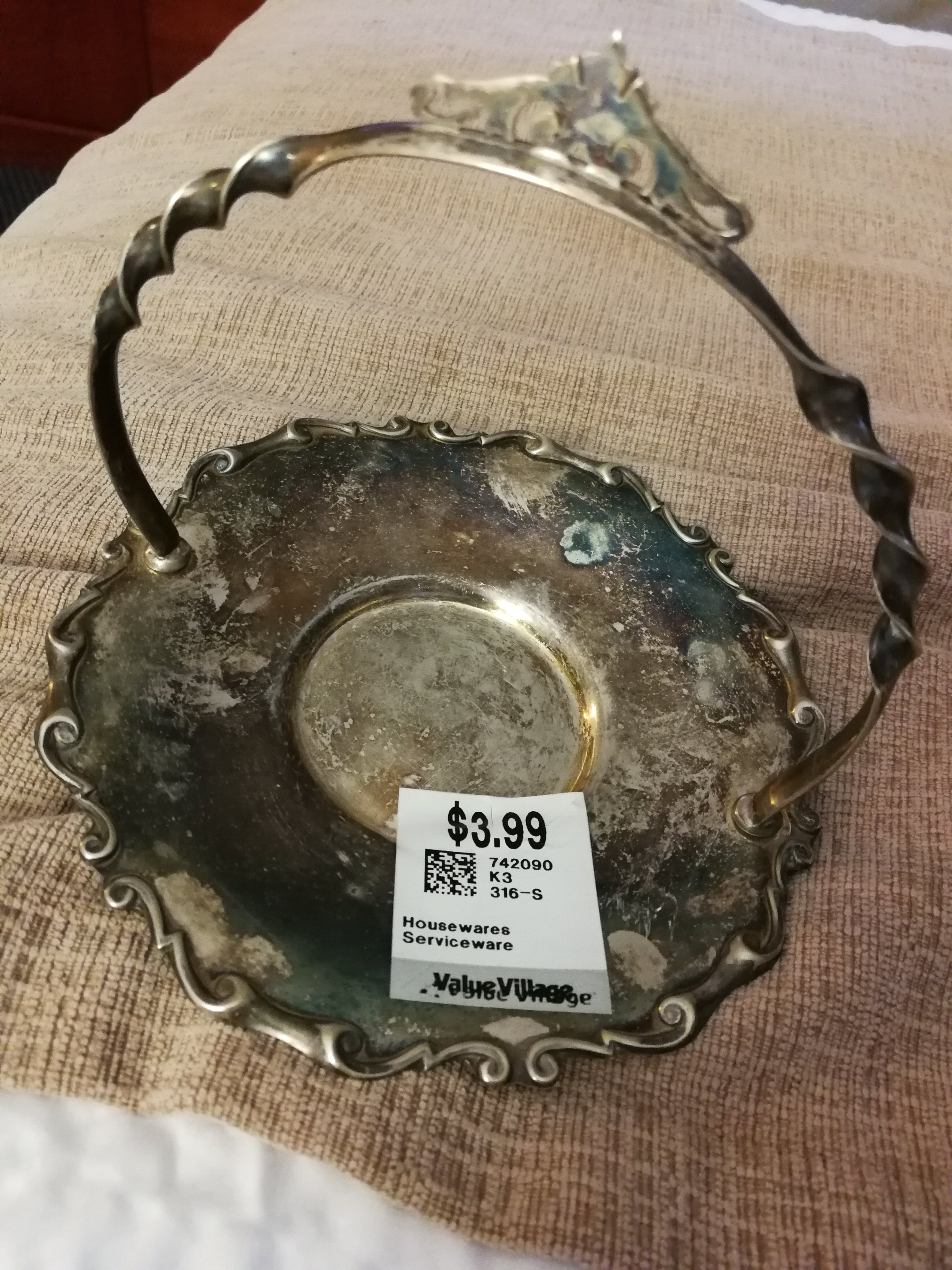 So it's hallmarked, and for $3.99, I didn't waste much time, and just took it ... But... It's hallmarked EPNS once I cleaned the marks up a bit.
Burn.
Plated nickel.
Well, goes to show ya, even a seasoned veteran treasure hound, like Ol' Fat-elvis gets burned from time to time. But that isn't the first time, and I guaran-damn-tee it won't be the last, but as long as I win more than lose, I'll be OK.
I know better too, that's the thing, always clean the hallmarks of you can't read them!
Wait, I'm only out 4 bucks, so I guess it's a wash, lol!
See the hallmarks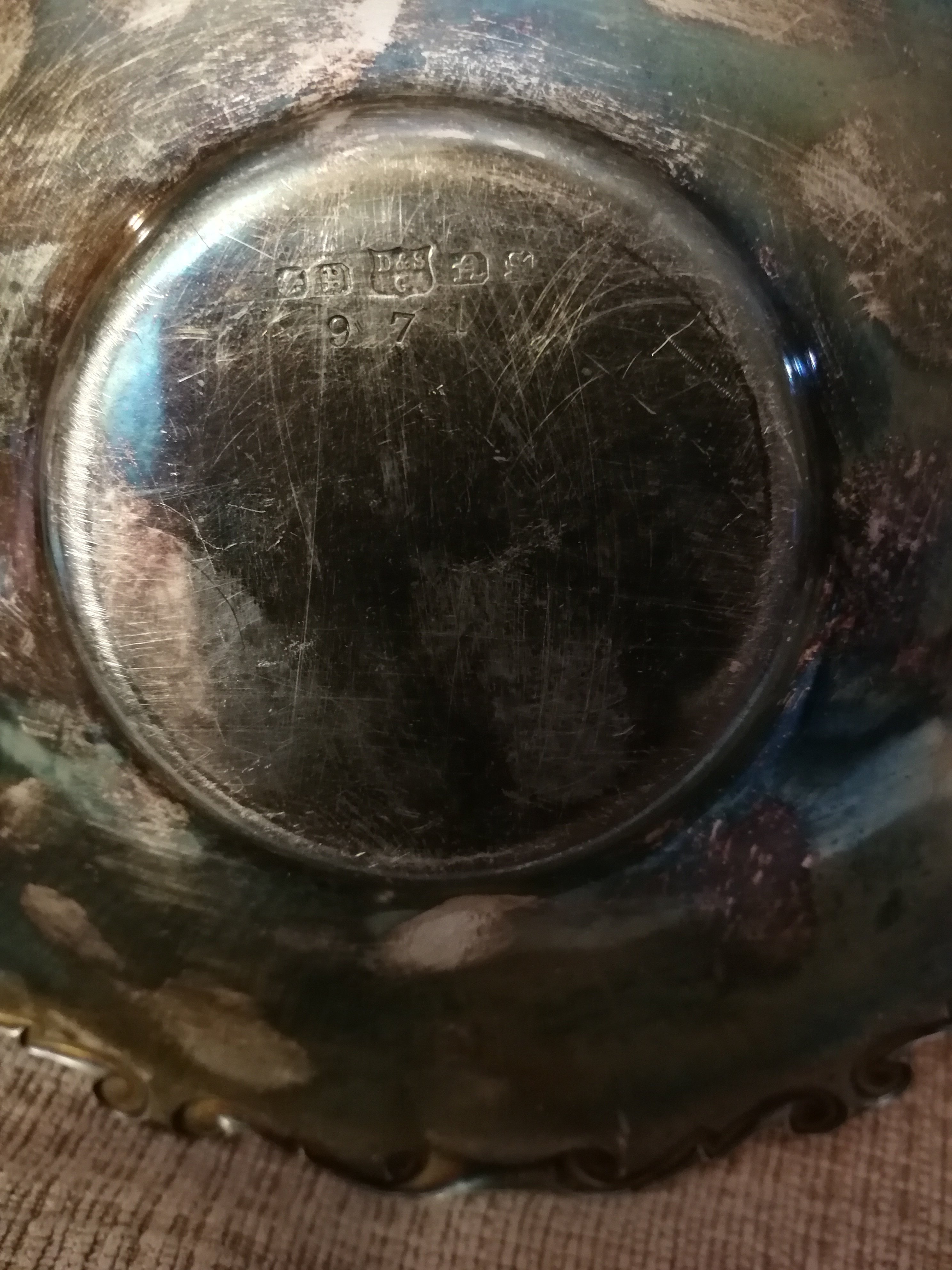 Now for the gravy, this is a Davis&Sons of Glasgow ca. 1897 to 1920. Silver plate sugar cube dish(I think). You had to be a highfalutin mofo like @silverd510 to have a silver sugar cube dish at the turn of the century here in the new world, I wonder what the story is on this one???
Oh yeah, and In case you're wondering, I'll definitely get my $4.00 back on it. But won't make a huge profit!
Cheers folks, and always keep looking for treasure!