It finally arrived!
My sweet Saffi Sis has been telling me that something was on its way for me a while! I hate waiting for surprises hahahahaha I end up bouncing up and down on my toes - waiting and waiting and trying NOT to think about it :)
but it finally came!!!! Want to take a peek inside with me?? Here it is! :)
A big blue box from across the sea!
So many gifts inside!!!! (She is so generous!!!) Let's see what they all are! (ohhhhh I can't wait to burse some of that incense!!! hehe Jasmine Tea - sounds so calming!!!)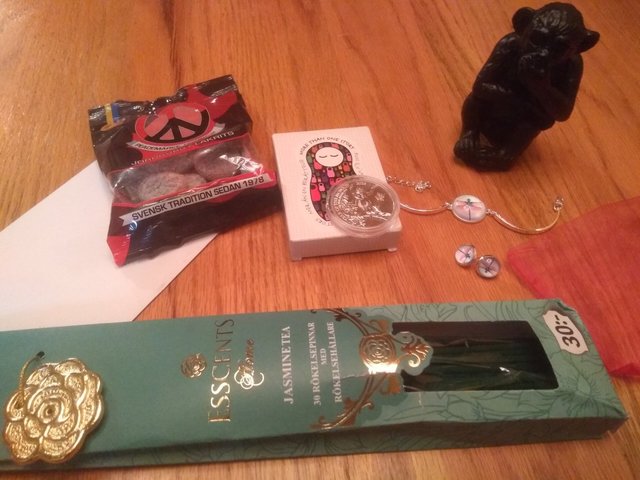 A fun new game!!! We have been looking for a new game for our family. We love playing games - we're all so competitive but we love laughing together too! hehehe can't wait to learn this new game and it's extra special that we will be thinking of YOU, SAFFI, every time we play!!!!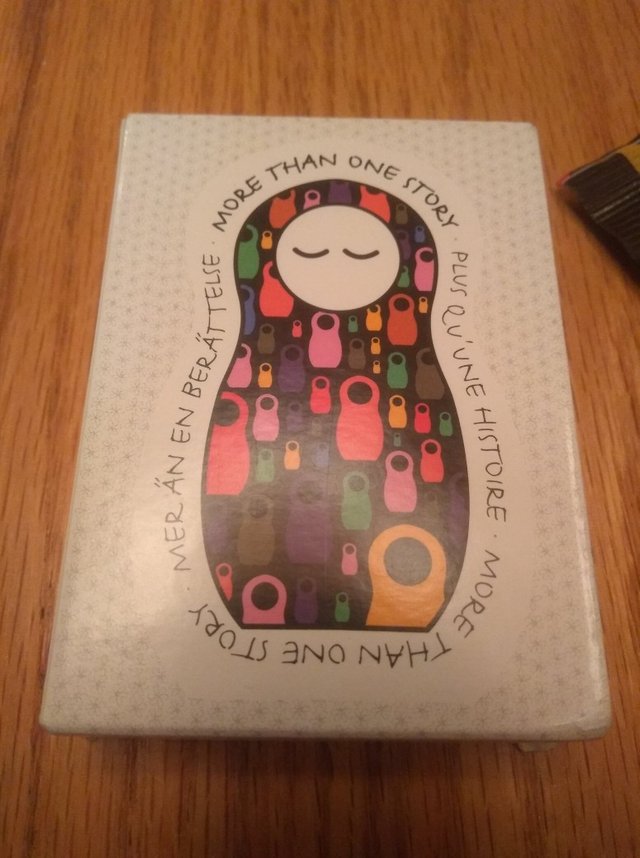 MONKEEEEEEE! hehehe I couldn't stop giggling at this cute monkeeeeee! hehehehe Doesn't he look like he's giggling too? I know its the "speak no evil" monkee , but I'm gonna call him Giggles, the Monkee mascot! hahahaha (yes, i keep spelling it with two ee's - if you don't know why... SHAME ON YOU! lol)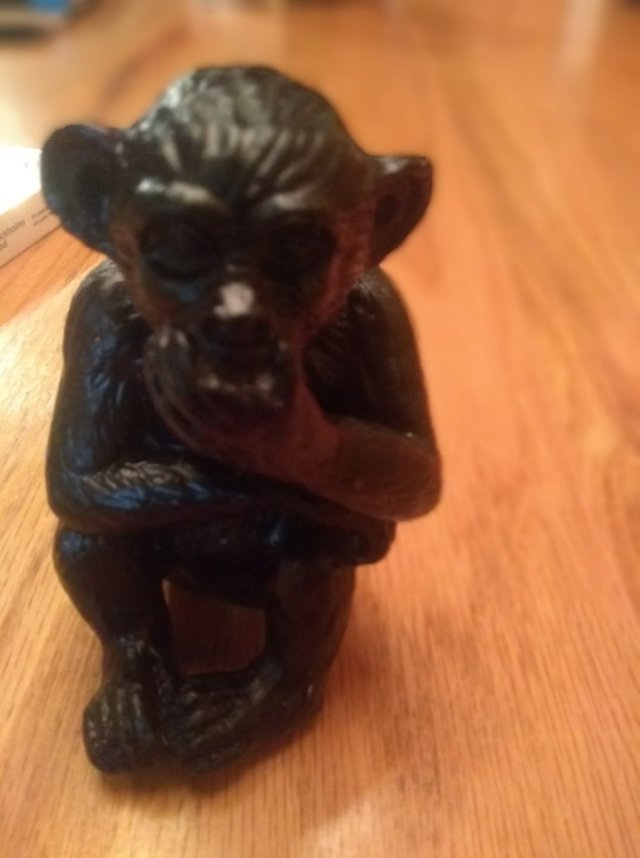 Oh dear. CANDY!!! hehehe One thing that Saffi and I share a love for??? sugar! hehehe I sent her some candies that we BOTH have an addiction to! And now... seems like she wants to return the favor by addicting me to these!

I began my new healthy eating plan today!

well..... just a few candies won't hurt, right? hmmmm these taste like a mixture between black licorice and sour patch kids! Normally I don't like black licorice but the sour/sweet tangy crystals added to it make it REALLY good! I was only supposed to have one.. i ate a few more hehehehe

Of course everyone knows I love fireflies hehehe BUT - I love dragonflies too!!! They are so magical! I love how they hover and flit around like little fairies! and we have several different kinds here, all different colors! I love this sweet earring and bracelet set!

OH MY GOODNESS!!!! You know my pirate eye spied this silver amongst the treasures! hehehehe and look!!!! its MONKEE silver!!!!!! I love it!!!!! 2016 Year of the Monkee silver coin hehehe Now I have TWO monkee silver coins - one from @saffisara and one from @enginewitty! hehehe thank you!!!

and of course you have to take a look at the backside of the silver too - but I think you know which side is my favorite! hehe if you don't - i'll give you a one word hint: MONKEEEEEEEEEEEEEEEEE

and last - but not ever least.... a sweet card. Sis, you know how special I think you are! I've been so blessed to have you in my life at JUST the right moments hehehe. Lots of laughter, lots of understanding, lots of connection. Doesn't even matter that we are an ocean apart. I love how we just "get" one another hehehe Thank you for brightening my day with your love! I love you Sara! :)