Silver Benjamin! My 4oz $100 bill.
I remember in high school hearing someone talk about "Benjamins". I had to ask what they were talking about....and yes, I was laughed at.
In my defense I don't think I had ever seen a $100 bill. I was lucky to have a $10 around.
Now I have this beauty.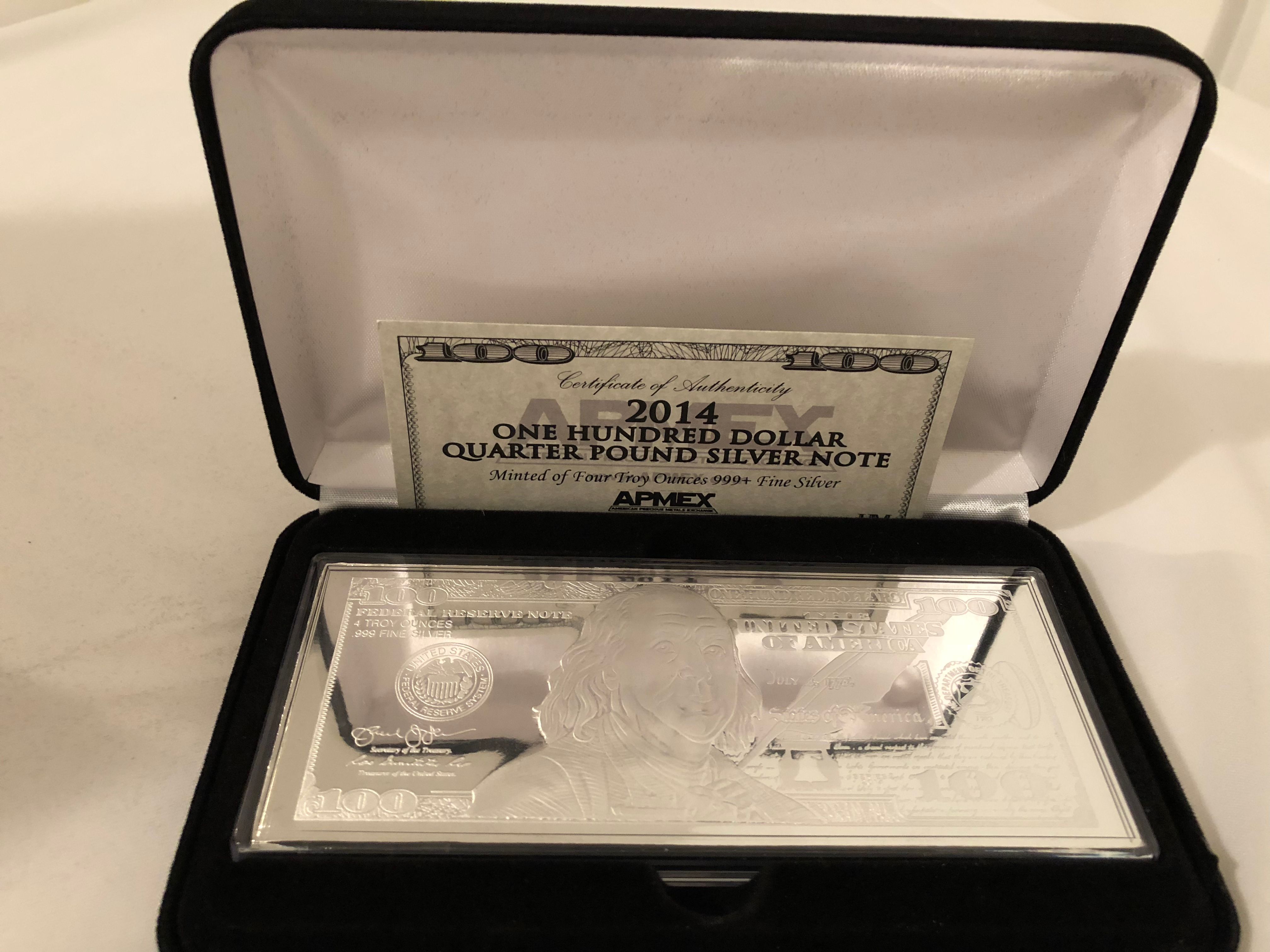 It is so shinny it's hard to take pictures of it.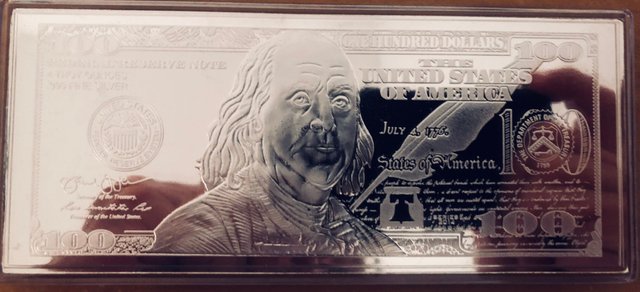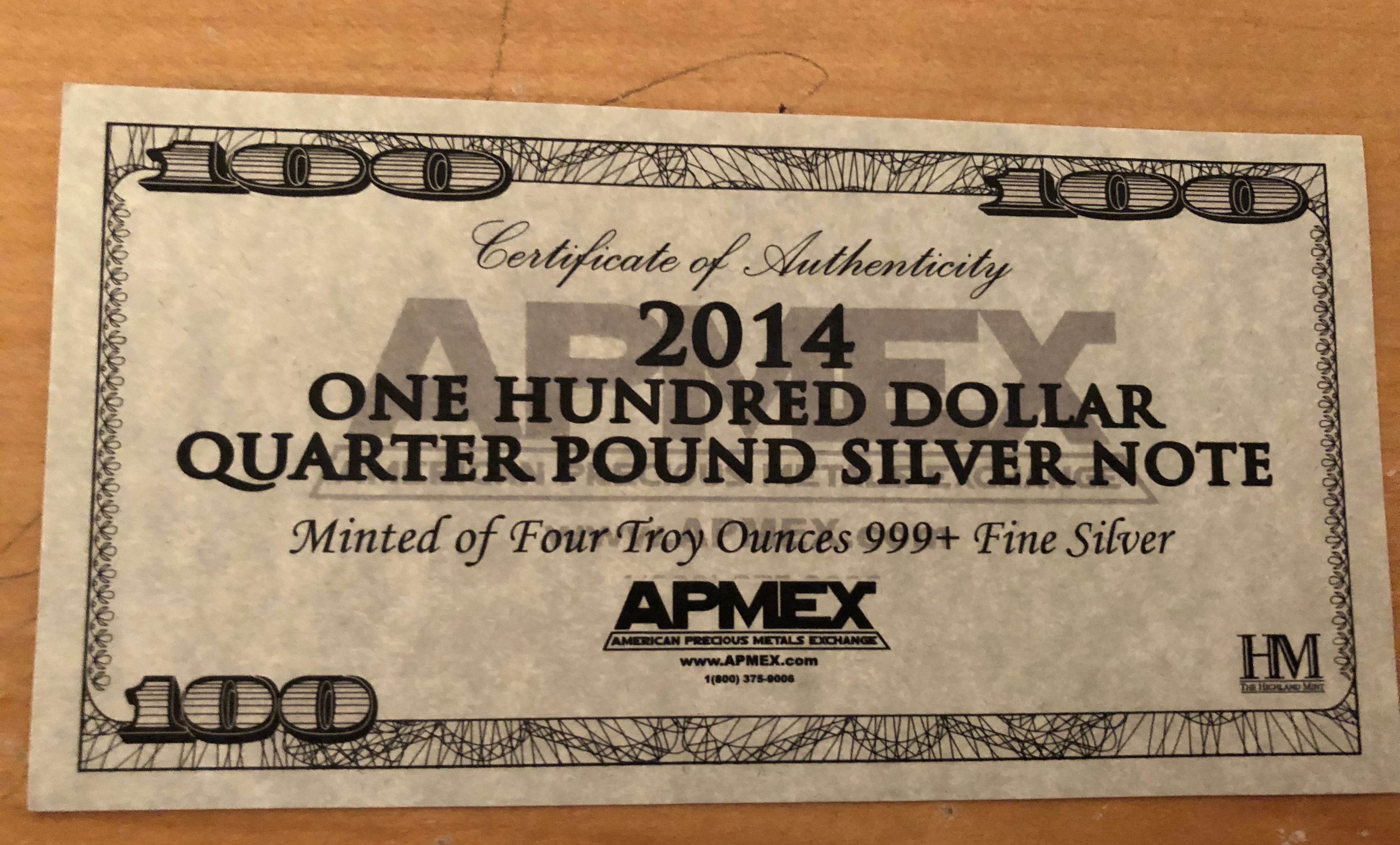 I was happy when I arrived yesterday. What do you all think? Keep stacking that silver and steem.