FREE Gold Backs!!
Howdy y'alls. Just got this in the mail and I thought it was cool enough to share! It is a real Golden Dollar, 24K gold, 1/1000th Troy ounce.
It weighs 1.1 grams, so it must be laminated gold leaf or something. Actual gold weight is 0.0311 grams which comes out to $1.50 in gold!
Get yours free by signing up at https://www.upma.org/ and they'll send it free of charge.
FYI I am not affiliated, just think it's cool.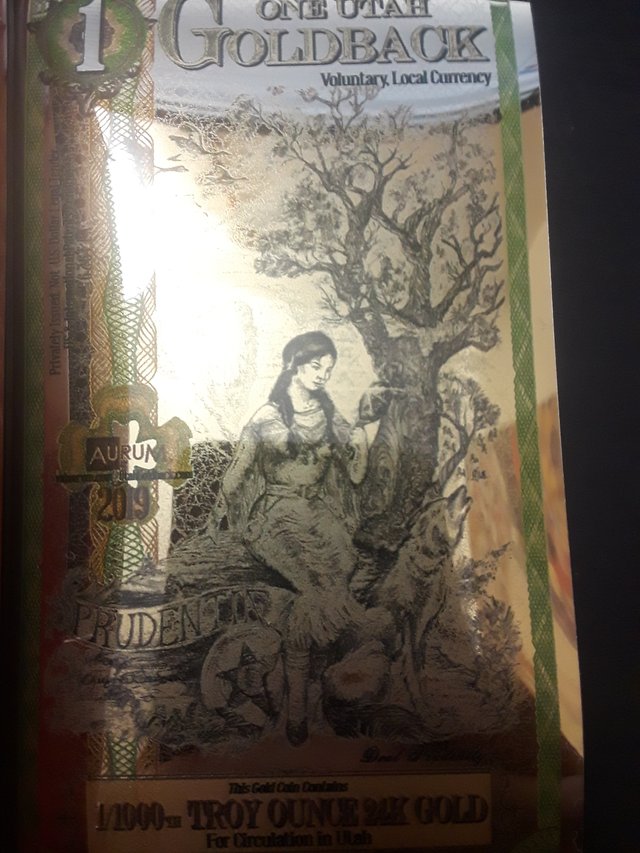 Jelly?