A New Silver Medal and A Little Bonus Surprise!
Hey everyone!
Check out what came in the mail today!
The new 2019 American Liberty High Relief Silver Medal!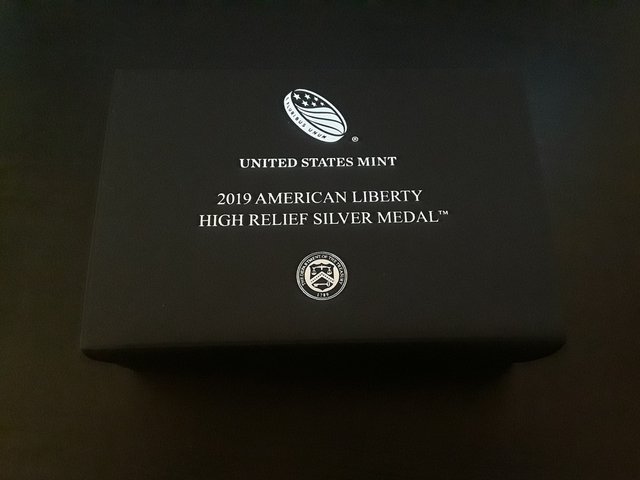 Removed the slip cover.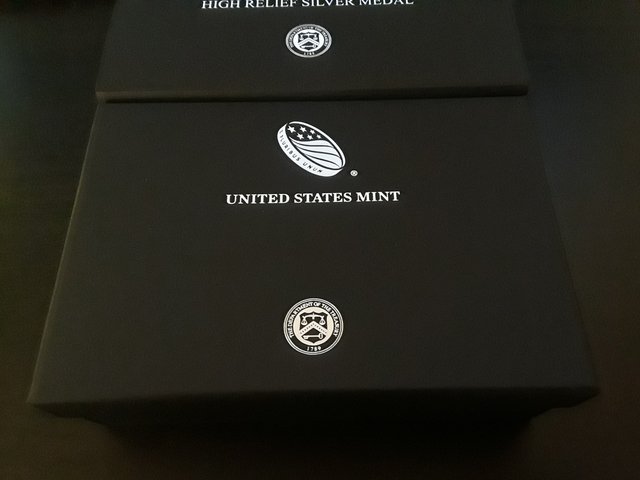 The card is really nice actually, it's textured and the stars are glittery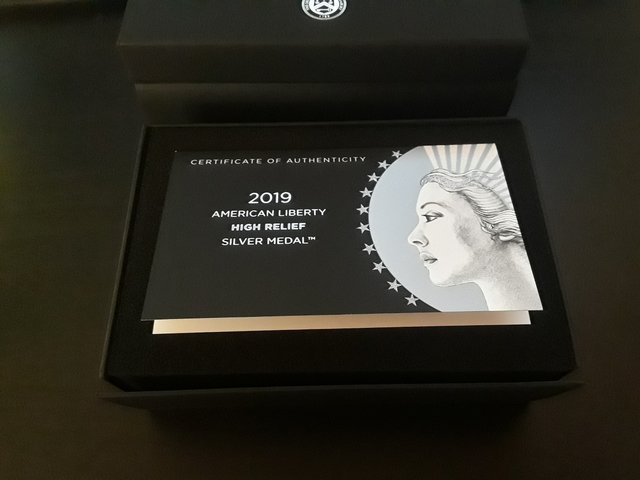 Seems like the box is broken, but the ends are finished nicely so I guess it's on purpose?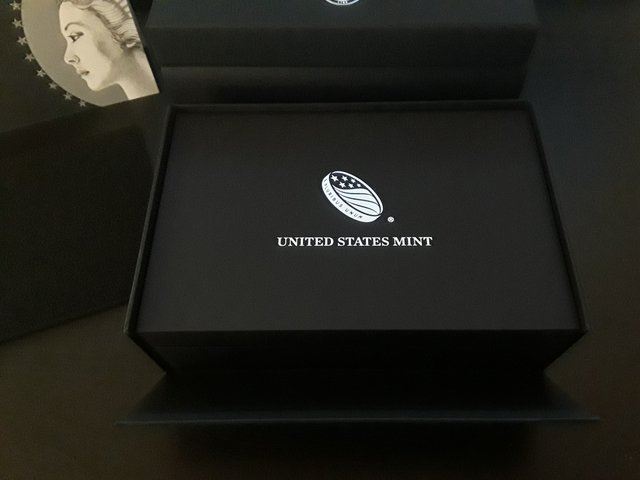 Box isn't bad, I think it's some sort of MDF.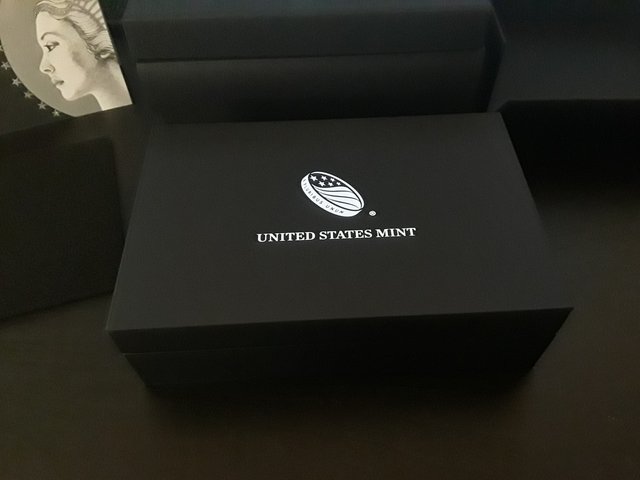 Inside! There's a black cloth pad here. Everything is black and unless you guys pay for me to have a new/better camera, this is what you're getting lol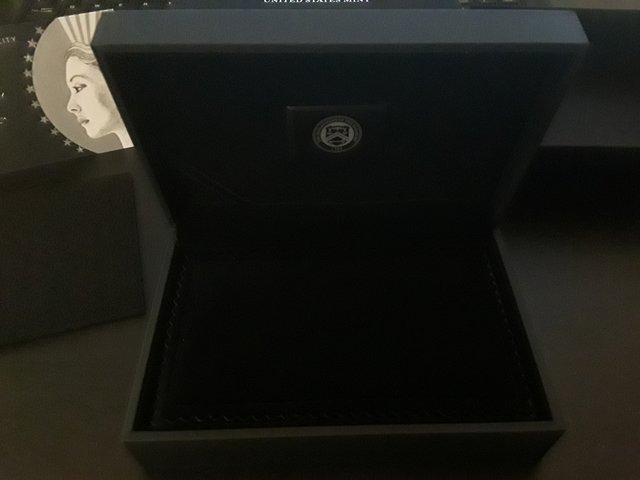 The Medal!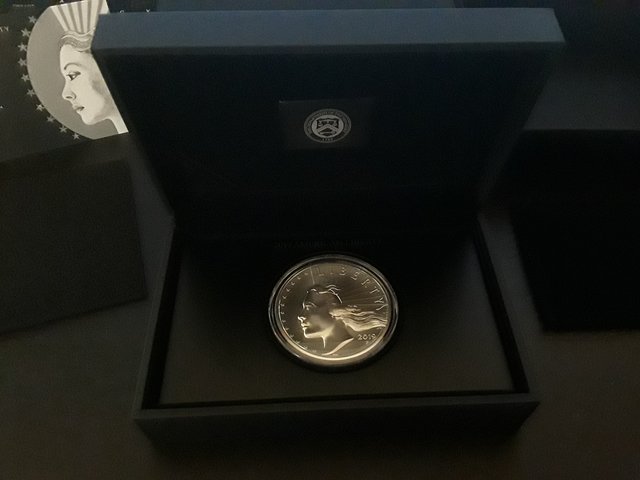 Compared next to the drawing, not bad.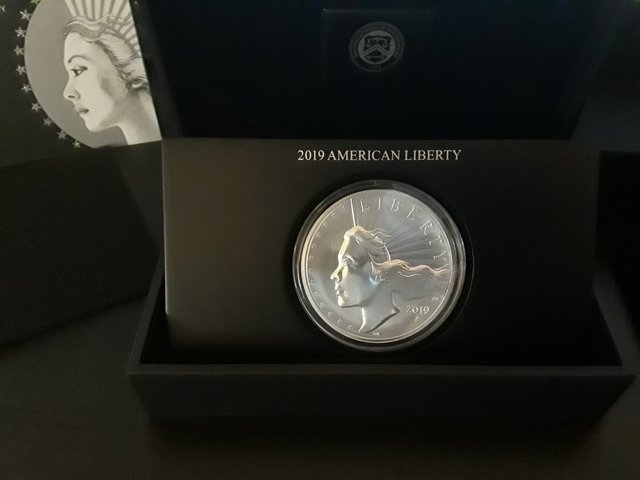 First ever 2.5TOz silver medal by the US Mint! The block is made of wood and the medal fits snugly inside.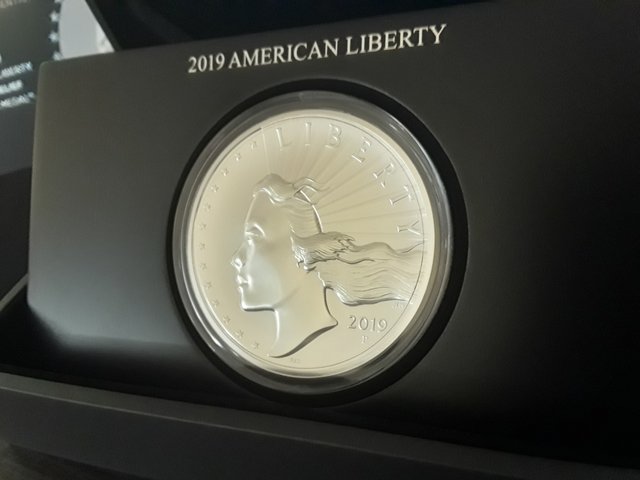 This is probably the best angle I could get.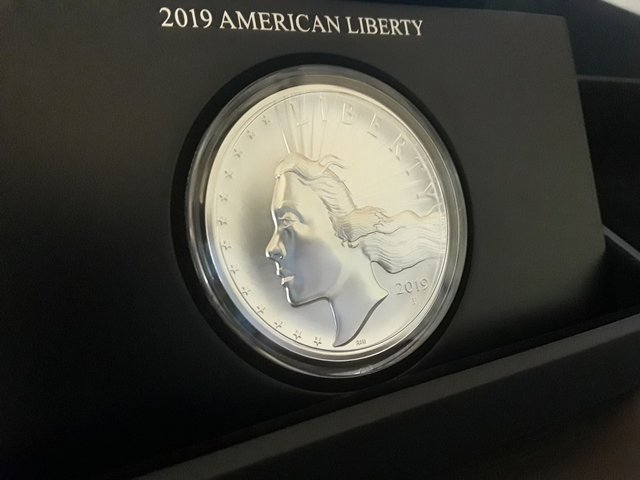 Eagle landing on the backside. Pretty sweet.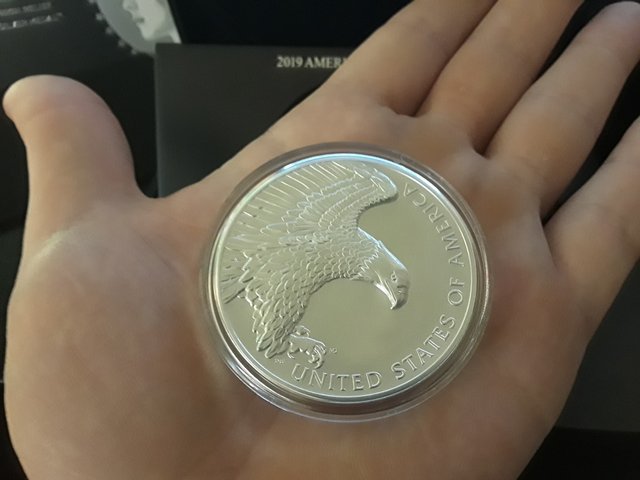 BONUS GOLD!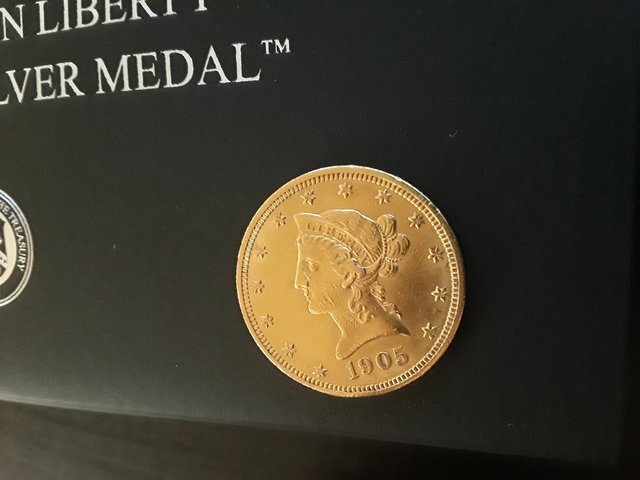 Thanks for employing your index finger or thumb to scroll down through my post! I would ask another favor of your digits to hit the up vote button and also click 'follow' to enjoy more content from me. Thanks again!