For those that are in the paper markets in dealing with Gold and Silver this sudden drop must be painful. I however have always preached that you need to have metals on hand. I'm not sweating a bit with this recent drop yesterday and today. I simply view this as a wonderful gift of a buying opportunity. Silver is near $16 an oz. This is just unheard of. Who would have thought Gold would be at $1,263, Silver at $16.03, and BITCOIN at a STAGGERING $11,650. REMEMBER, If you don't hold it, you don't own it. Gold and Silver is a sure thing. Look through the history books of the last 5,000 years. The #1 desire was for Gold and Silver. Nothing has changed. The FULL circle is about to catch everyone off guard. Those that aren't in precious metals investing will be chasing prices up like Bitcoin has done this last year. This is my opinion of course.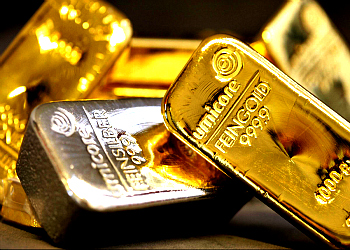 My eyes are on the Stock Market, U.S. Dollar, and Bitcoin. What's the ole saying... What Goes Up Must Come Down.
Like I say, what a wonderful opportunity this is. Good luck to all of us Stackers. Cheers Mates.