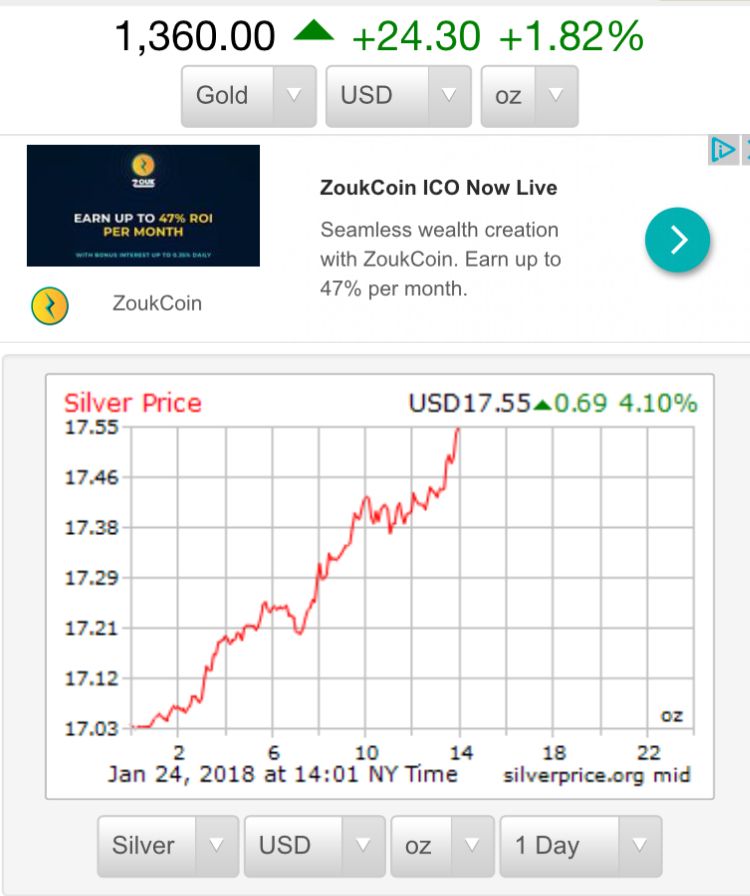 I haven't posted much about silver and gold lately because lately, well , there hasn't been much to say, until now....
This is the most bullish move I have seen in a while.
I have been saying Silver is the most undervalued asset you can buy, now is the time to really think about some physical silver!