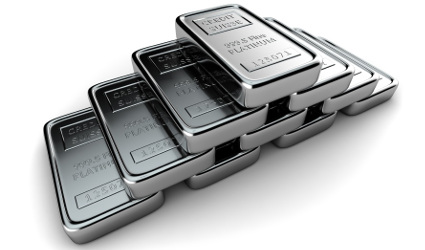 Source
Platinum is the forgotten Precious Metal. We often talk about Gold and Silver and even use the tag #steemsilvergold but Platinum is right up there with those two. In popular culture Platinum is often even perceived to be more valuable than Gold. In the music industry "Going Platinum" on an album or single means you've sold 1 million units. But "Going Gold" only requires 500,000 units sold. Recently I've been thinking about whether Platinum is a good metal for my own stack so thought I'd have a closer look.
---
Price History

Source
Platinum is currently cheaper per ounce than Gold, but this is a fairly recent development and it gives a bit of a clue as to why many stackers don't talk about it. After the GFC hit in 2008 and then the Quantitative Easing policies were implemented in the aftermath, Gold shot up to overtake Platinum which never again reached its GFC-era peak of $2,270.50 USD per ounce on the 5th of March, 2008. Platinum currently trades at $998.45 USD per ounce. This suggests that Platinum may not have the same Safe Haven or Inflation Hedge appeal as Gold.
---
Products

Source 1
2
3
A lot of jewellery is made from Platinum and it's very common to be able to walk into a jewellery store and find it in rings, necklaces and earrings. As a stacker though I am not so much interested in these products. The Perth Mint do their generic Australian Kangaroo in 99.95 Platinum and in the past have minted Platinum Koala and a Platinum Platypus series coins. The Canadian Mint does a Platinum Maple Leaf and there are also a few Platinum bars minted by Credit Suisse, PAMP, Baird & Co.
---
Industrial Uses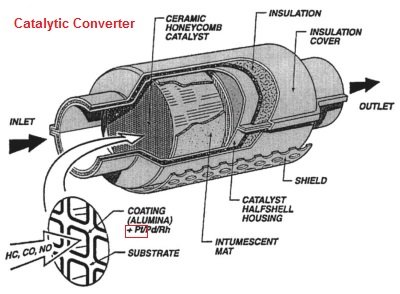 Source
Platinum is just as rare as Gold and is spread over a wider area so its extraction costs are even higher than Gold. It has more industrial usage than Gold too and a lot of the produced platinum is used to make catalytic converters in vehicular emission control units. It's also has an array of medical uses. Considering its scarcity, higher extraction cost and greater industrial uses than Gold it's hard to believe it's currently cheaper but then maybe with electric cars on the way one of the big industrial uses for Platinum will soon be gone.
---
Paper Platinum

Source 1
2
There are other ways to invest in Platinum that don't require physical ownership. There are Allocated and Unallocated accumulation programs offered via many Bullion Dealers. There are also Exchange Traded Funds that trade on various stock exchanges that can give direct exposure to the Platinum spot price. There are also several mining companies that are actively mining Platinum and you can buy shares for exposure there too. Some of these mining companies also mine Gold, Silver or other metals so if you want a bit of a taste and are interested in leveraged exposure to several Precious Metals it's worth having a look at some of these companies with Platinum in their portfolio.
---
All up I am still undecided about whether I should add some Platinum to my stack. I think some of the coins would look nice amongst my collections and maybe a couple of bars would be a good diversification of my metals. Platinum seems cheap compared to Gold but then again if it is not a widely accepted or recognised as a stack metal then it might be difficult to sell for a decent rate on the secondary market. I'm not too interested in selling for under spot with a Bullion Dealer. The Industrial Usage fundamentals are probably the key factor for me because if the usage of Platinum will drop once we all have electric cars and no longer need catalytic converters then surely the price will drop too.
What about you? Do you own any Platinum?
Do you think Platinum makes a good addition to the stack?
---


Images and Credits
https://www.americanbullion.com
https://www.moneymetals.com
https://www.apmex.com
https://bullionmoney.com.au
https://www.abcbullion.com.au
https://www.automotive-iq.com
https://cash-connect.com
https://www.pmbypm.com