Instead of STEEM DOLLARS how about STEEM GOLD?
What happens to STEEM DOLLARS if the US Dollar tanks? The USD is a fiat currency after all, which means that it is susceptible to being trashed if the politicians of the day (whoever they might be) decide to devalue it for whatever reason. The USD may currently be the Reserve Currency of the world, but the days of King Dollar are numbered and the writing is on the wall for anyone who bothers to read.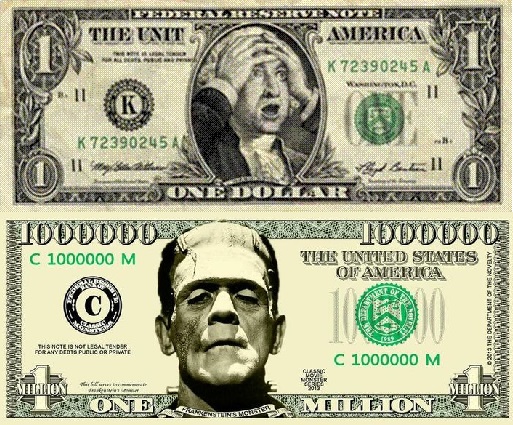 Posters impression of what the US Dollar should actually look like
The US government debt is currently over $20 Trillion and if you believe that's ever going to get paid off then I have some sub-prime mortgage bonds you might be interested in buying!
This is not sustainable and it's only getting worse
As it stands we are only one crisis away from another round of Quantitative Easing or Helicopter Money….also known as Money Printing.

Government Solution : Print Money -> Distribute -> Profit!?
You only have to look at Venezuela today to realise this kind of thing never ends well and it's pretty safe to say that if the US Dollar tanks then the STEEM DOLLAR goes down with it. While that isn't necessarily a bad thing for the STEEM rewards pool, it is probably not a great thing for the platform as a whole. All those users holding STEEM DOLLARS because it is safe and stable against market volatility…..well they won't be too happy to see their savings on the platform evaporate.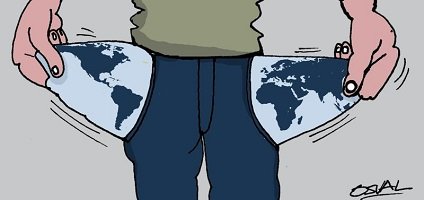 Regular readers of my blog might be confused by the fact my last post was singing the praises of the STEEM DOLLAR as an ideal crypto for mainstream adoption, and I do stand by everything I said there. This commentary is more about the use of STEEM DOLLARS as a stable store of crypto wealth which is one of the important features it can have in a volatile crypto market.
With all the recent talk about introducing Smart Media Tokens to STEEM and the possibility of having different micro-economies happening on the platform I wanted to ask the question :–
How difficult would it be to add a stable store of wealth alongside STEEM DOLLARS which has its value based on a more classical safe haven asset…..like GOLD?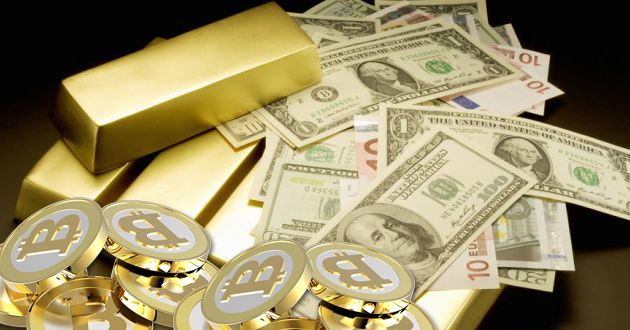 The answer is : Not very hard at all.
All that would be required is an extra price feed for the witnesses to publish and STEEM GOLD could function exactly the same way that the STEEM DOLLAR functions. STEEM GOLD would be a new debt instrument, denominated perhaps in milli-ounces and each unit of STEEM GOLD could be redeemable for one milli-ounce worth of STEEM from the rewards pool just like STEEM DOLLARS are redeemed. It would just be a new, more reliable asset to peg to that isn't fiat and isn't controlled by any government.
In the future this concept could be taken even further, with other fiat currencies or commodities being pegged to STEEM assets to give users a wide choice of options for both safe haven and stable medium of exchange. For instance I am based in Australia so I'd love to see a STEEM AUSTRALIAN DOLLAR that I could actually use as currency locally. A STEEM EURO would also make things easier for European adoption. Even a STEEM OIL or a STEEM SDR (Special Drawing Right) for when that thing might become the new Reserve Currency of the world if the IMF gets its way….Note to self - I might need to find another frankenstein pic!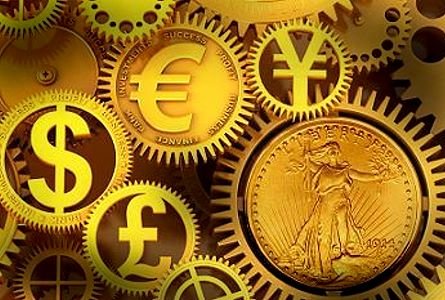 The possibilities are endless and the technology implementation is really the easy part. All the building blocks are there for these STEEM Assets to be implemented quickly and easily as the demand arises. All we need is the desire and determination to implement them.

Let's be proactive and not wait until the next Global Financial Crisis hits
---


Images and Credits
http://earthsfinalcountdown.com
https://au.pinterest.com
http://valtenbergs.com/
http://www.zerohedge.com
http://www.alphamaleblueprint.com
http://www.livebitcoinnews.com
https://www.cartoonmovement.com
http://www.cartoonistgroup.com
http://www.freedomworks.org