Here's my plan for equities based on cycle theory..
Last week , I got stopped out when price closed under the 10 MA. At that point, I expected price to go into the DCL (daily cycle low), and it looks like its underway.
Swing High has been confirmed, as well as price under the 10 MA which suggests its finding its DCL. I'll be looking for the slope on the 10 MA to turn down, before the DCL to form.
So, I'm being patient, but this might be one hell of a buy opportunity when the time is right!
WAITING
Entry: not yet
StopLoss: TBD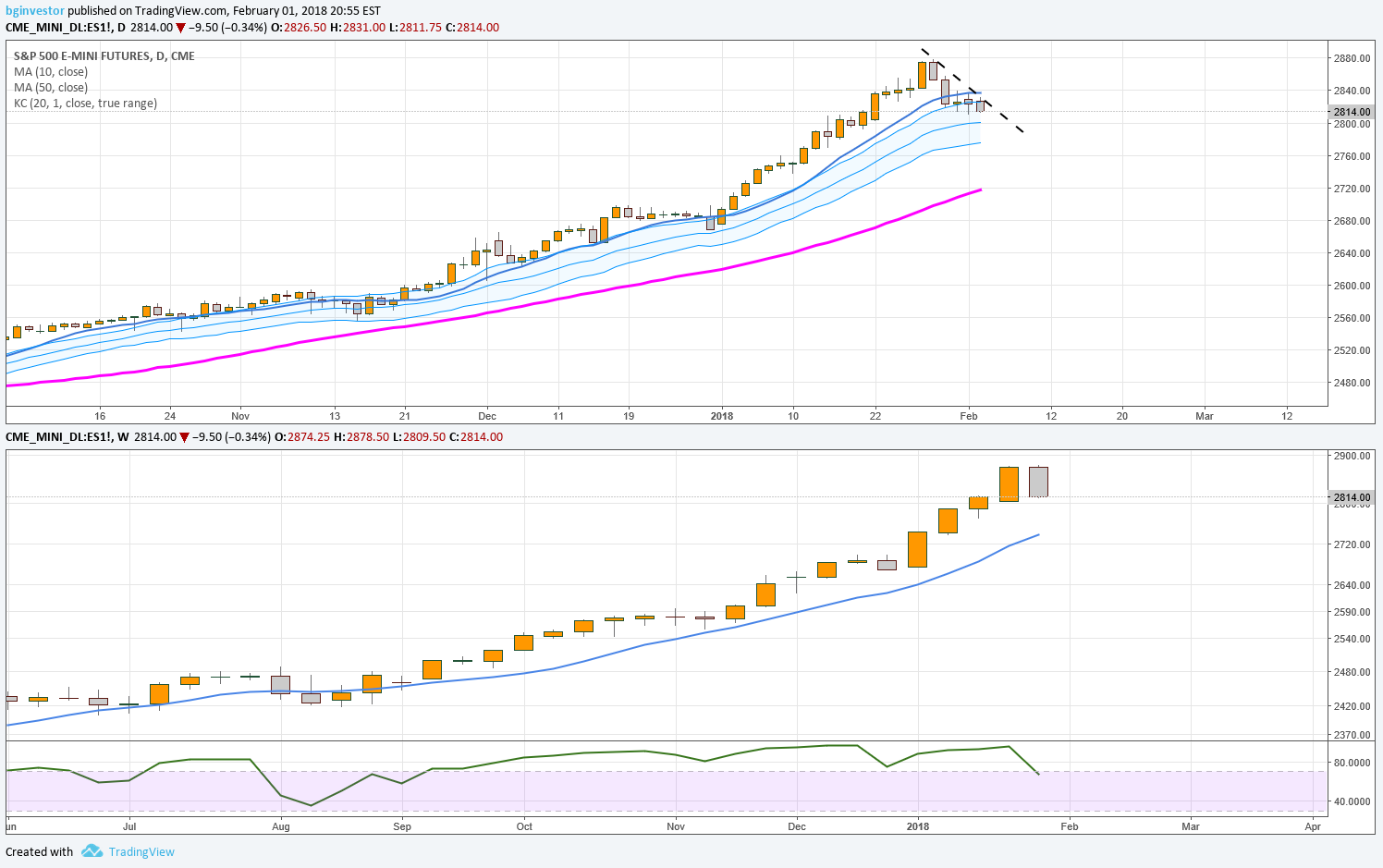 I am not a financial advisor in any shape or form. The contents in any of my posts are merely opinion alone. I'm simply stating opinions