SteemShovel.com - Update 08/31/2016 - Search Multiple Tags / Authors
At the recommendation of @akareyon I implemented the ability for you to search by multiple authors or tags.  All you have to do is separate them with a space and the search will include them.  The search is set to require a post to match a minimum of one tag/author in the list in order to appear in the results.  The more tags/authors that match, the higher in the results the post should appear.
Before Today's Update

After Today's Update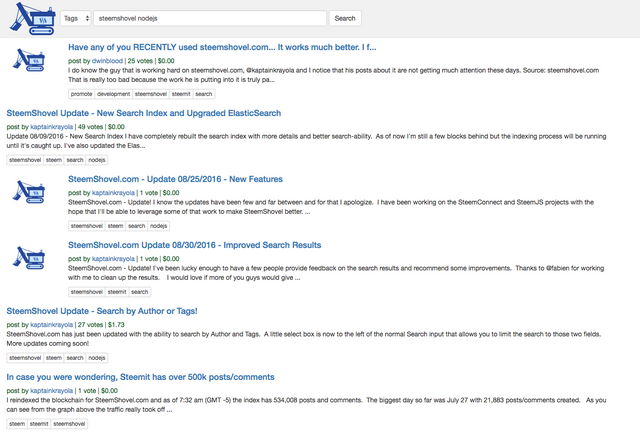 Thanks again to @akareyon for the suggestion.  I really appreciate the feedback and awesome input.