GESE: The system of protection against counterfeit alcohol - Want to be a Whale?

I know you're thinking it's like steemit but it's not really like that.
First of all i have to introduce the account called @gese because he made different introduction posts explaining this new ICO.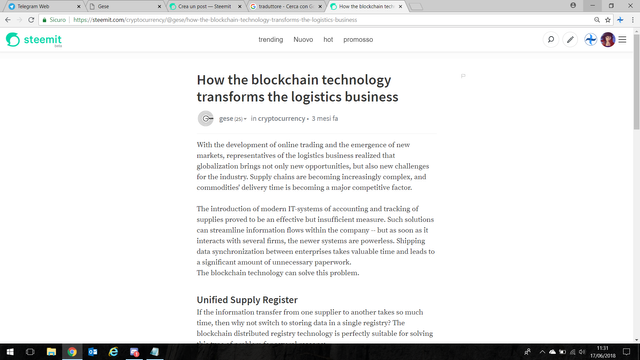 WHAT IS GESE?
Gese it's a Blockchain created to make the alcohol search very easy. You will use your smartphone to search products to buy and to have some useful tips on it.
I think the video they made speak better then me.
You can download the WHITEPAPER here: https://drive.google.com/file/d/1AZTWSnpttM6c2MmjfHXyAPbftly4-Ke5/view
Yes i'm speaking about a new ICO project but i'm giving you the possibility to earn somenthing.

New Token
GE is a new token created to support the project (it's based on ERC20)
What is GESE Blog?
The token is sold inside this Bounty program:
Telegram Campaign
Signature Campaign
Translation Campaign
Facebook Campaign
Twitter Campaign
Blogging Campaign
We will focus On the BLogging Campaign: https://mvp.gese.io/@yanosh01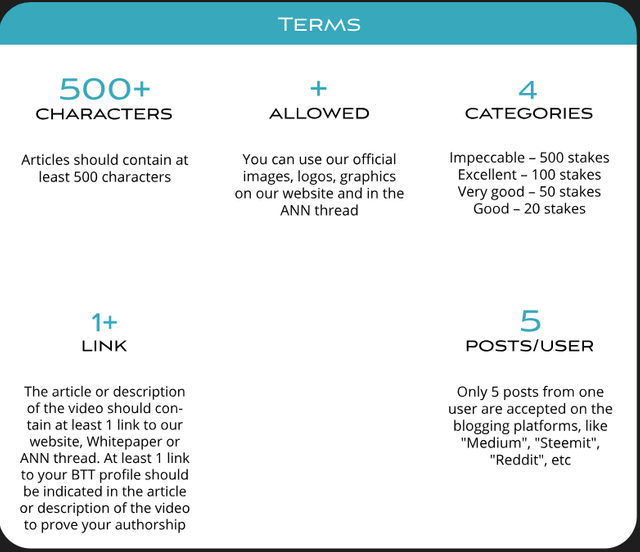 This blog system, works a little bit like Steem. Write your good quality posts about alcohol and take upvotes by other users.
https://bitcointalk.org/index.php?topic=3287581.0
GESE Blockchain algorithm
Gese is based on the POA (Proof of Authority) algorithm.
PoA-based networks, transactions and blocks are validated by approved accounts, known as validators (like steem Witnesses).
The process is automated and does not require validators to be constantly monitoring their computers. It, however, does require maintaining the computer (the authority node) uncompromised.
When i asked if there is the possibility to be a
Validator
they answer me:
The principle of the platform is described in the whitepaper in Section 3. Validators are not provided
The platform
This platform is totally new and we don't know the real future of it, but we can trust it and start to be whales. We are still discovering it and any good news will be added here.
How to Blog?
500+ Characters
max 4 categories
only one Daily post
only alcohol posts
make original works
any abuse will be punished

Now i wanna give you some useful Tips about things i have already asked to the GESE Team.
Tips
Q: there is the possibility to upvote with a different %? if not, can be implemented?
A: ow there is no such function, but it will probably be introduced after the platform is launched.
Q: where i can see the GESE token price? is the token listed?
A: Hi. Token will be listed after the end of the ICO
Q: What's the value of the Token?
A:
Presale hardcap: 3818 ETH
Token price: 7857 tokens per ETH
ICO hardcap: 49,090 ETH
Token price: 5500 tokens per ETH
Q: is the GESE ENERGY considered like GESE? if yes, 7857 GESE ENERGY = 1 ETH?
A: No, you can exchange GE into Gese tokens
Q: so GESE token inside the gese.io blog platform is not the same is still in Token Presales and the price of it is not defined. Correct?
A: gese token is the same token, it is associated with a smart contract through the gateway
Q: Please tell me the names of the companies working with this project.
A: Our partners will be announced in next few months. Stay tuned!
Q: What's the gese timeline?
A:
Gese timeline:
Pre-ICO: 26 June - 9 July
ICO: 5 September - 4 October
More details on our website https://gese.io
if you have any question join on the telegram server and ask to admins: "Telegram Server name: Gese" or ask to our Discord Server
We created a discord server to help with each other. I think this will help the project and give us the possibility to become Whales. https://discord.gg/8zx39pQ
What are you waiting? maybe you loose the STEEM Boat but you can take GESE transatlantic

If you like what i'm doing, please upvote me as your Witness here