DREAM REAL - The new Steemit
Project Info
as Dream Master on the platform, all the text below is taken by the original website and this is a promotion post

Dream Real is a global social network based on blockchain technology, where users can share their dreams with the whole world, and cryptocurrency of the ecosystem creates incentives for content generation.
In our world 100% of people have dreams and wish to make them real, but in existing social networks (Facebook, etc.) there is no such option to show dreams and realize them. Dream Real is the first global social network in the world where people can share dreams and start fulfilling them. Dream Real has no competitors in its niche and audience can potentially reach 3+ billion people from 200+ countries.
Our mission:
To help all people to realize their dreams
To become better than Facebook!
For the first time in the world our social network is making people's life better helping them to reveal their potential by pursuing their dreams and freedom as well as switching their focus from poor and boring life through communication in VR and computer games.
Conclusion: blockchain technology will turn around the market of social networks
WHITEPAPER
http://ico.dream-real.com/DreamRealWhitePaper.pdf
WEBSITE
TELEGRAM
DISCORD
VIDEOS

Token and Roadmaps
Supply:
1.5 billion of Dream (DR) tokens ERC20; one year after ICO any additional emission is impossible according to the smart contract
We follow the new Steemit strategy to limit the new issue of tokens to no more than 9.5% per year or we will probably not release any new tokens in order to be similar to bitcoin, the emission limitation strategy showed its efficiency in the crypto market and led to the growth of STEEM tokens by 700% in a few months.
Distribution:
PRESALE & ICO – 50%, reserve fund of tokens for rewards and crowdfunding - 20%, advisors - 8%, bounty - 2%, team - 20%
Available at PRESALE & ICO:
750 milions of tokens (50%)
PRESALE
09 July 2018 – 31 August 2018
Price at PRESALE:
12 000 DR = 1 ETH , bonus depending on the amount of purchase from 10 ETH
ICO
10 September 2018 – 31 December 2018
Price at ICO: 6 000 DR = 1 ETH
HARDCAP 125 000 ETH
Goal: financing of project development
All unsold at ICO tokens will be destroyed according to the smart contract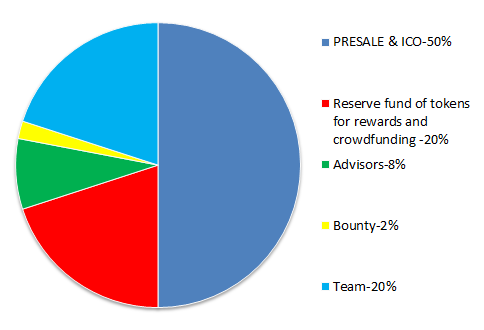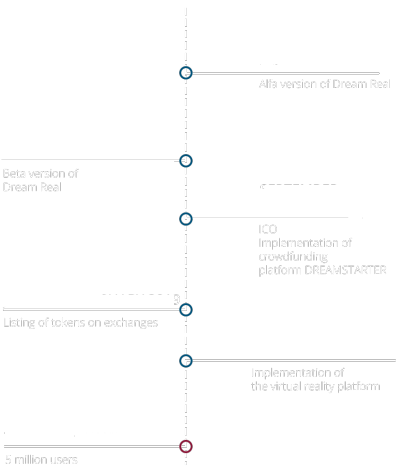 What are you waiting to join on the blog and prepare to buy tokens?
the PRESALE will be opening on 9 July.
if you are interested in buying the token please let us know and stay connected.

If you like what i'm doing, please upvote me as your Witness here