SteemRepo - Rewarding Undervalued Content Creators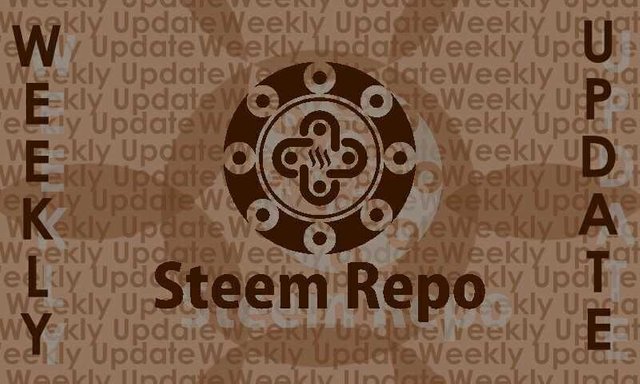 The Steem Repo Weekly Update brought to you by @gamsam.
---
What is Steemrepo?
STEEM REPO - The Biggest Steem Repository
Steem Repo is a Repository created as a container of the most important posts written on Steemit Platform.
Have you ever tried to find a good quality post older then a week?
Have you ever tried to find a good quality post written by someone and you don't remeber where to find it?
This is where STEEM REPO comes in.
At STEEM REPO, we choose the best quality posts, to be stored inside an online repository.
With STEEM REPO, quality posts can be stored and accessed even after seven days.
---
What we do at STEEM REPO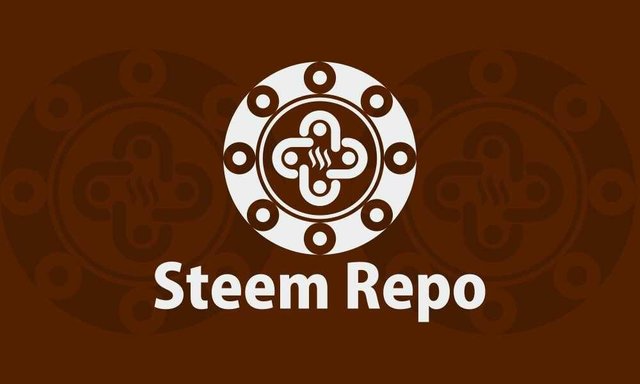 The STEEM REPO Team consisting of the Curators and Reviewers are tasked with the responsibility of curating as well as storing quality posts on the Repository.
Curators find exceptionally quality posts for curation. The posts are submitted by an automated system on the discord server and automatically receive a 20% upvote from the @steemrepo account.
Users whose posts have been curated are required to confirm the request to upload their post to the Repository.

At the moment, the Steem Repo curation team is made up of -
---
Reviewers confirm the quality of these posts and then upload them to the STEEM REPO Website by an automated system.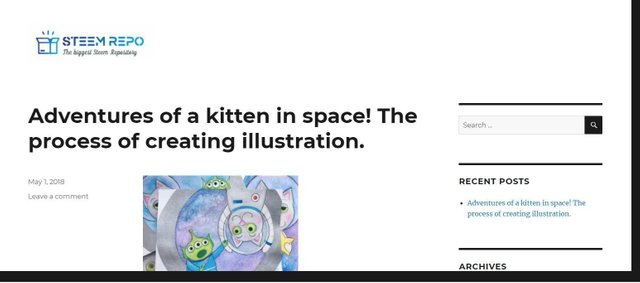 The Steem Repo Reviewers are
---
Our Goal at STEEM REPO
Our goal at STEEM REPO is to create the largest STEEM Repository for quality posts. Users would be able access quality informative posts even after the seven days payout.
With the curation service also, STEEM REPO will be able to reward quality content creators who are undervalued in the Steem Community allowing them gain more recognition and visibility.
---
How to be part of this great Project
Right now at STEEM REPO, we have an opening for the position of Curator. To apply as a curator, join the discord server and you will be directed on how to apply.
Note that Curators must be Steem Users with reputation score of 50+ who are quality content creators as well.
Curators will also be needed to delegate 100 SP to the project to help with its growth.

To achieve this goal and be able to reward quality content creators, we will be needing donations in form of delegations from whales and witnesses who will want to support the cause and reward content creators on the Steem Block chain for what they are worth.
---
The Discord Server
The STEEMAIL REPO discord server is where all the action happens. Click us on discord HERE to learn more about the STEEM REPO project and how to be part of it.
---
STEEM REPO Website

The Online Repository where all the curated posts are uploaded can be found on the STEEM REPO Website at www.steemrepo.info
Be sure to check it out and see the most amazing and exceptional posts on the Steem Blockchain.
---
STEEM REPO Curation Trail
Steem Repo has a Curation Trail on Steemauto. You van join the curation trail to support undervakued quality content creators all over the blockcahin.
To join the curation trail :
Go to www.seemauto.com

Signup via Steem connect with your Steem Username and private posting key

Select the curation trail option

Type "steemrepo" in the "search curation trail" space field and search.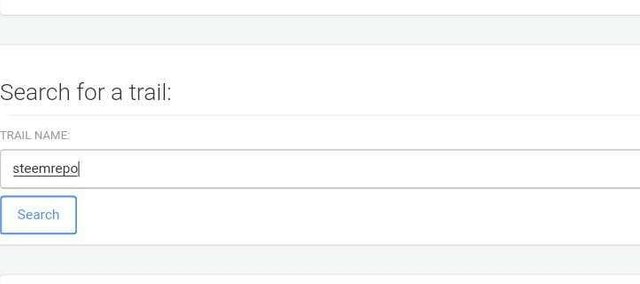 Click on "Follow" to join the curation trail.

You can now support quality content creators on the Blockchain with your upvotes.
---
STEEM REPO Project to is a Service brought to you by @yanosh01
Do not forget to support @yanosh01 as Witness