STEEM REPO V. 2.0 - TERM OF SERVICES (looking for curators ad whales)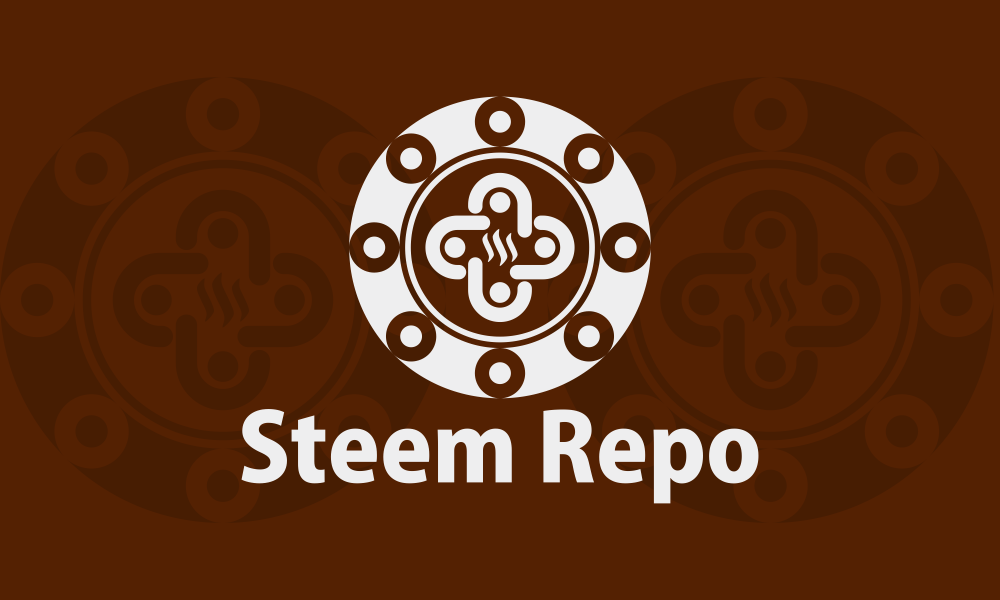 WHAT IS STEEM REPO?
Steem Repo want to be the Biggest Steem Repository on Steem.
What we believe on Stem Repo is that all posts should be preserved and not only the last based on seven days.
Have you ever tried to look for something you need?
Did you notice how complicated is to search for posts on Steem Blockchain?
This is the mission of Steem Repo. Curators will choose the Best Good quality posts to be preserved.
---
Until now Steem Repo was created and maintained on Wordpress with the help of Altervista Server.
In Steem Repo (this is our Discord Server) we believe in the growth of Steem and we believe it's appropriate to work to improve the services.
Going in this direction we have done the site porting into a VPS Server.
Yes as you can see the site is practically empty....
Why?
Because Steem Repo is practically changing the method to being managed.
This is how Steem Repo will work and the Flow we are creating:
1- Curators will choose the best posts to upvote on
2- We have people coming all over the world and curators can choose posts written in a different language then English
3- Once the post has been chosen (we have to discuss about how many posts every curator choose), the curators make the upvote on it
4- To make upvotes we will use this common account @steemrepo
@steemrepo account is just created and need delegation help. So every curators will delegate a specific SP amount to give @steemrepo the possibility to make a stronger upvote on good quality posts.
Our Idea is to have at the beginning 10 Curators with 100 SP delegated by everyone, in order to have 1000 SP on @steemrepo.
It will be not enought if we wanna help good quality contets, so we have to ask some little help from WHALES!!
As Explained users will take an upvote by @steemrepo, and our vision is to rewards more people as possibile . For doing it @steemrepo will upvote free good quality posts at 20% (so 20% of 1000SP).
5-Once the upvote is done we will ask to users, with a comment on their post, if we can upload that good quality content on the New Steem Repo Website.
Now you understand why it's Empty at the moment!!!
---
The Roles
For doing all of this we need TWO MAIN ROLES:
Steem Repo Curator
Steem Repo Reviewer
Steem Repo Curator
Steem Repo Curators will find the good quality posts on the Steem Blockchain and can find works written on different language then English.
At the same time Curators are the
@steemrepo
Delegators because they are the
FOCAL POINT
of Steem Repo.
But why a Curator should DELEGATE Steem Power?
First of all the curators must believe on the project, also is useless to be here and speak about STEEM REPO!!!
All Curators will take a 50% upvote from @steemrepo (so 50% of 1000SP) on their daily posts
Do we want to speak about MONEY?
Speaking with mods on Steem Repo Discord Server they said the only upvote by @steemrepo is not enough, because it will become like a "second work".
I agree with them, but people should understand that it's a startup and as Witness my earning is like zero.
Do we wanna speak about money again?
Ok, we can do it, but i will ask some strict rules to respect!!!
For example:
your reputation must be 50+
you have a good SP profile
you make a good work not upvoting shit posts
Do you therefore think that to carry on the project, need rewards?
If yes, how much do you think is the right reward?
JOIN ON STEEM REPO DISCORD SERVER AND WE WILL SPEAK ABOUT IT!!!!
Steem Repo Reviewer
Steem Repo Reviewers are the second step after Curators because, once a post is choosen and upvoted by mods, it will need to be uploaded on Steem Repo website. Steem Repo don't want to replace steem and inside you will find only a short description that point to the real work made by people on Blockchain.
Curators upvote/comment on posts and comunicate to Reviewers what are the good quality works to upload on SteemRepo Website
At the same time there will be synergy between Curators and Reviewers.
---
What are we looking for?
At the moment i'm writing, STEEM REPO is like new and we need to organize as just described...
So we are finding:
Curators/Delegators
Reviewers
Whales to support us
---
I don't want to say STEEM REPO will be the best curator service, but we can work togheter to keep Steem under a different vision.
Thank to supporting @yanosh01 as Witness
https://steemit.com/~witnesses