Hello steemians . I will share today my experience during our fire drill in our company. Many employees try how to use the fire extinguisher in order to learn in case of emergency.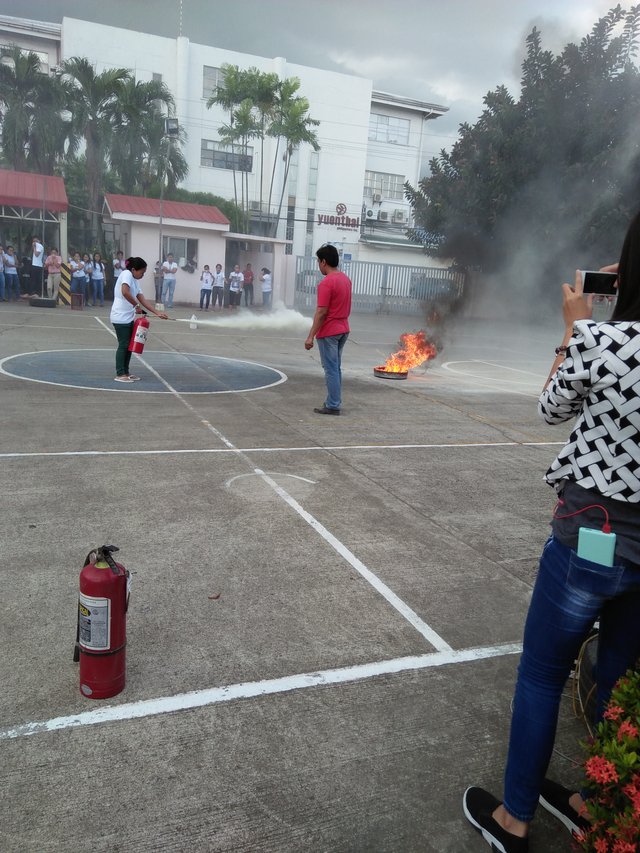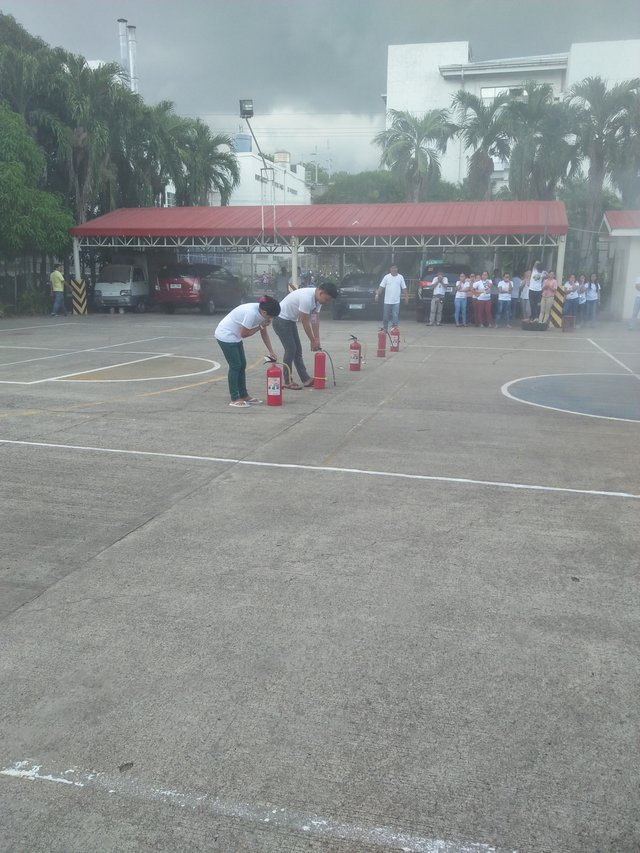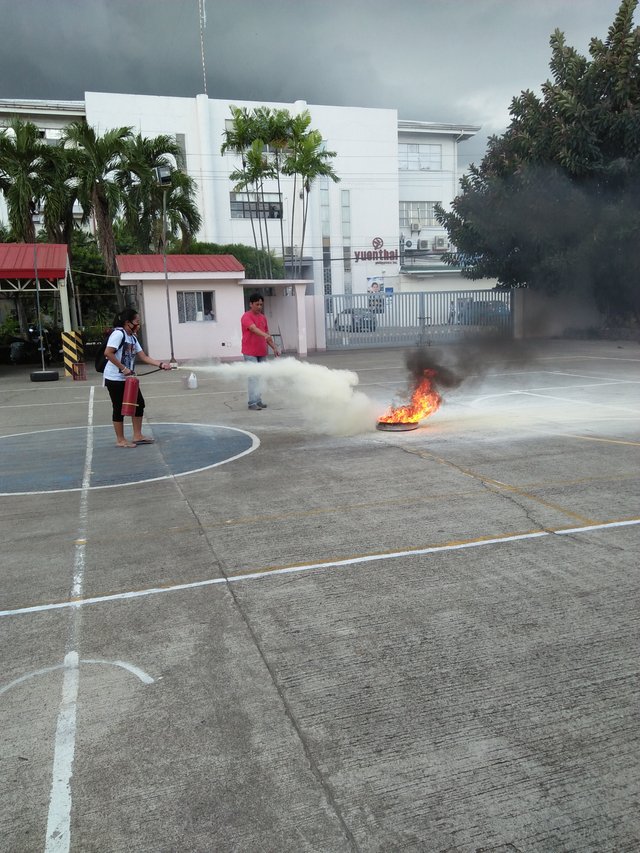 Here is how to use the fire extinguisher. Don't forget the word PASS.
| P | pull the pin of the extinguisher |
| --- | --- |
| A | aim the noozle at the base of fire |
| S | squeeze the handle to release the agent |
| S | sweep the noozle from side to side at the base of fire until it was control |
It is very important to all of us to learn the proper use of the fire extinguisher because it can really help us when we encounter a fire near in our area . You must perform in your own so that the fire will not spread more.
Never use water on electric fire instead use the fire extinguisher and the perform its proper usage. Or if you are away from it please use a wet fabric and cover the fire.
Fire extinguisher is disposable. You can use it one time. Once it was use please inform directly your management to replace it
Learning is very important because it might save many lives and properties during the fire
Thanks for reading