Hello Steemians!!!
Few days ago, my friend whom I've meet in facebook shared to me some sites who definitely free to earn and will also give us enjoyment and her name is @ankarlie and I very thankful of her for being a good friend, approachable and a giver of everything she knows.
Here are some of the sites she shared and hopefully to those who don't know this will also be beneficial to you.
1. TRONBET - TRX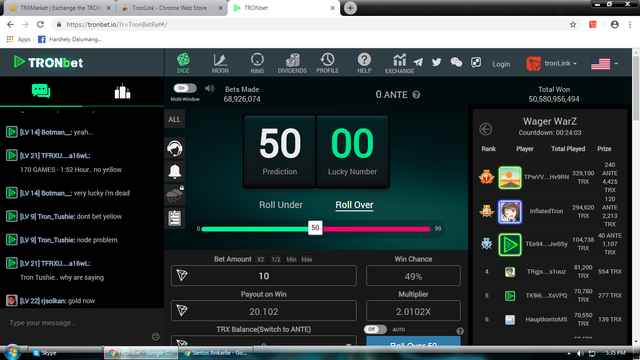 Tron Bet Link:
You need a TronLink Account to login. Install a chrome extension of Tronlink and register to generate a wallet and automatically you can register.
2. ALLBET - ETH and TRX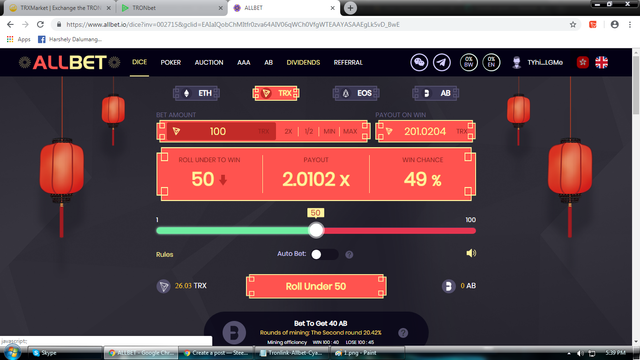 AllBet Link:
You need to register and automatically you can earn 1000 AB if you verified your email.
MAGIC DICE - Steemit Dapp

Magic Dice Link:
You need a Steemit Acount to join.
4. DRUG WARS - Steemit Dapp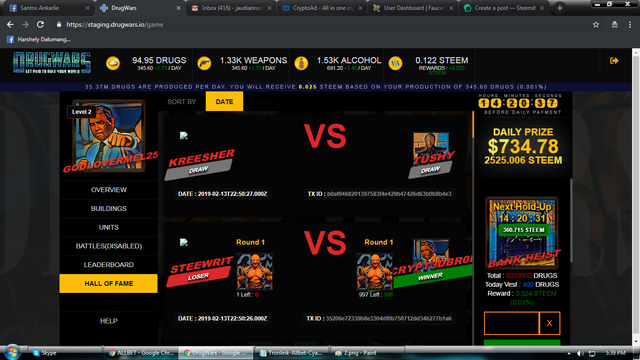 Drug War Link:
Everything is free but for you to earn more, you must invest to accumulate you earnings.
Thank You and God