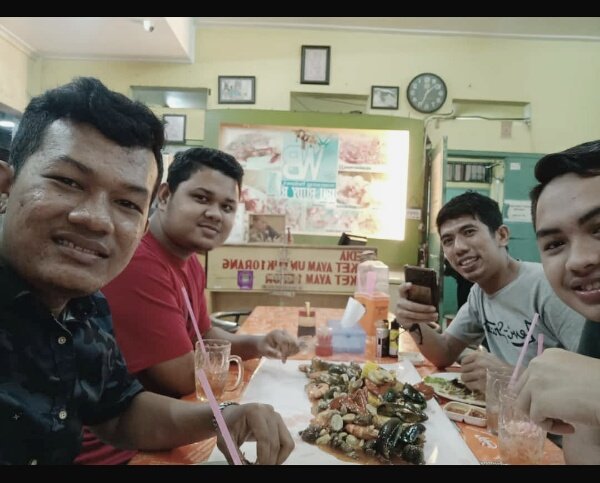 Hi friends Steempress, good night and hopefully you are always healthy so you can always make useful content for all of us through Steempress. Well, on this occasion I would like to invite all of you to see our togetherness during the new year yesterday while enjoying this delicious seafood dish at a restaurant in the Serpong area.
We fill new year's eve by eating together at a seafood restaurant, the menu we ordered is not half-hearted, namely the King 1 package. This package is the most complete package available at this seafood restaurant, because by ordering this package we can enjoy the delicious mix seafood namely shellfish, crabs, shrimp, octopus and several other mixtures.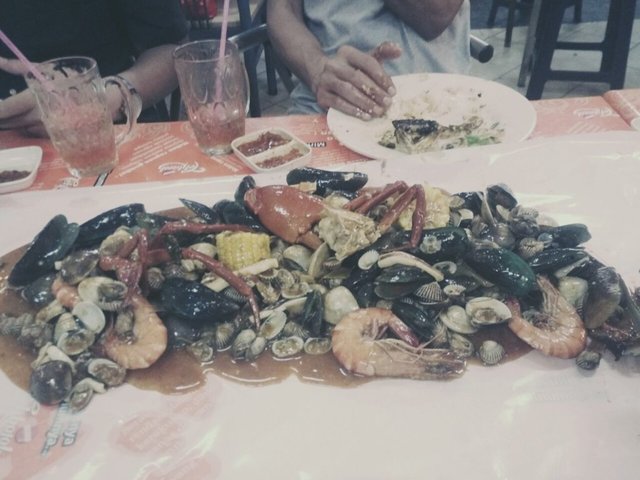 What makes this seafood taste so delicious is that the sauce has a super delicious taste with a little spicy flavor to make this seafood taste very delicious to be served. What is strange about this restaurant is how it is served, which seafood we ordered is only put on plastic or not using other bases such as plates.
With that uniqueness that makes other people curious to visit and taste the delicious taste of seafood served with plastic bases. When we visited, there were very many people in seafood restaurants who were enjoying seafood. So this restaurant is never empty of visitors who want to taste the delicious taste of seafood.
---
Posted from my blog with SteemPress : https://rakan-sikula.000webhostapp.com/2019/01/tasting-seafood-with-friends
---