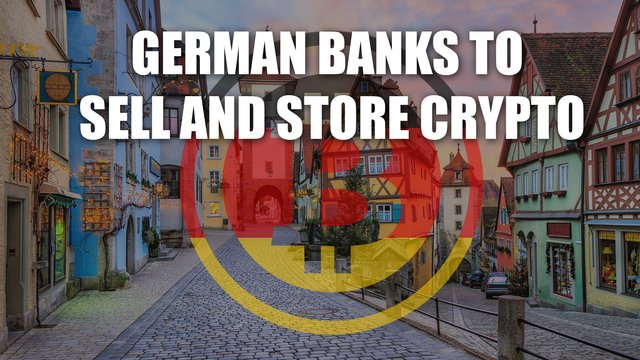 Germany takes a step toward adoption
The German parliament today passed a bill allowing banks to sell and store cryptocurrencies from January 1st, 2020. The new legislation will require current custody providers and cryptocurrency exchanges operating in the country to take steps, before the end of the year, to apply for a German license.
The legislation enables banks to sell and store cryptocurrencies from January 1, 2020. Other providers will now require a German license.
This law will not only put Germany, the world's fourth biggest economy, at the forefront of regulation in cryptocurrencies, but it also heralds a milestone in the adoption of cryptocurrencies. This should serve as an example and a possible 'test case' for other countries to follow suit.
Germany leads the way in crypto regulation, for sure. This leads to institutional investors coming to Germany, as they want security and regulation. Germany is well on its way to becoming a crypto-heaven.

Sven Hildebrandt, a partner at German crypto consultancy DLC, told Decrypt.
The bill was passed by the Bundestag, the lower house of the German Parliament, earlier this month, and approved by the upper house, the Bundesrat, today. It amends a clause in the European Union's Fourth Anti-Money Laundering Directive that currently prohibits banks from dealing directly in cryptocurrency. It allows them to legally sell and store cryptocurrencies, just as they do stocks and bonds, to retail as well as institutional investors.
Exchanges such as Binance and Kraken, and other digital asset custodians, will need to obtain a license from the German regulator, Bafin, if they wish to continue operating in Germany, said Hildebrandt. In order to apply for this, companies will need a German legal entity with two directors operating in the country by the end of 2019. They also need to signal their intention to apply to Bafin for a license before 31 March 2020, and submit the application prior to 31 November 2020.
He said this leaves companies wishing to continue provide services in Germany with three options: to set up a German company before the end of this year, and then