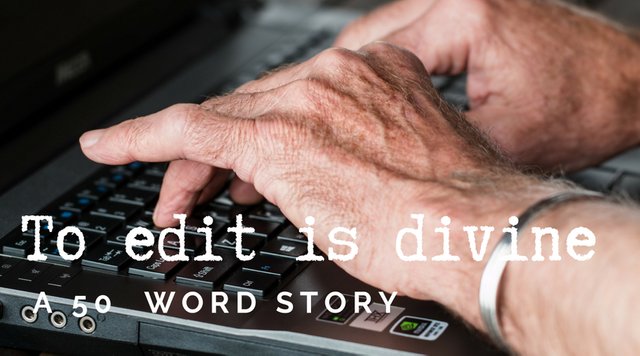 "Did you even read this before you darkened my door with it?" The editor glared.
The humble writer blanched. "I can do better."
"You're giving us a bad name. This magazine is quality, dammit. We aren't...bloggers."
"Forgive me. I'll edit. I promise."
The editor nodded. "Then get to it."

This is my entry for @jayna's awesome 50 Word Story Challenge this week. The prompt this week is "forgive."
Image courtesy of pixabay.

---
Posted from my blog with SteemPress : http://www.thinknzombie.com/to-edit-is-divine-50-word-story/
---