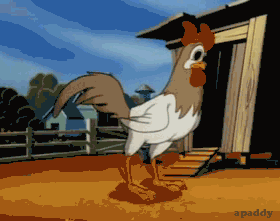 Chick-fil-A is one of America's favorite fast food restaurant chains that has its headquarters in College Park, Georgia.
It has specialized in chicken sandwiches since May 1946, operating more than 2,200 restaurants, mostly located in the United States.
Its late founder, S. Truett Cathy, was a devout Southern Baptist who ran his business as he believed making Sunday a day of rest on which all Chick-fil-A restaurants are closed for business along with Thanksgiving and Christmas.
In spite of being open only six days a week Chick-fil-A has led the fast food industry in average sales per restaurant since 2010.
As a "thank you" to their customers they are offering the customer the ability to earn points with every purchase by creating an account online or via the Chick-fil-A App.
According to the company website, "To see what's new, log-in to your existing Chick-fil-A One™ account online or via the Chick-fil-A® App. You can also become a member by creating an account online or by downloading the Chick-fil-A® App through the App Store or the Google Play store. Participation is subject to the Chick-fil-A One™ Membership terms."
"Members can receive points by placing an order through the Chick-fil-A App, an online catering order, or by scanning their Chick-fil-A One QR code at the register or in the drive-thru. Earn points for every purchase and use them to redeem available rewards of your choice. Each purchase gets you closer to the next membership tier with increasing benefits. There is no cost to join and anyone who is eligible to create a Chick-fil-A One™ account may participate."
"Members may receive surprise rewards from their local Chick-fil-A restaurant(s)."
Ref: Chick-fil-A One
---
Posted from my blog with SteemPress : http://simplysouthern.site/chick-fil-a-one/
---