El gran poder que tiene SteemAuto en las comunidades
En @team-mexico siempre buscamos maneras de apoyar a los demás y aunque no es nuevo el poder que tiene steemauto en las comunidades y en steemit en general es muy grande.
Desde hace más de 10 meses que empezo la comunidad @team-mexico es que usamos la pagina de steemauto para ayudar a los demás y para hacer las cosas un poco más cómodas y sencillas.
Creamos nuestro propio trail (team-mexico) y nuestro objetivo prioritario siempre ha sido ayudar a los demás y con esta herramienta hemos podido poco a poco ir creciendo y cumpliendo nuestros objetivos. Para esto tienes que saber que un trail es un sendero de curación en el cual los usuarios se unen y entre todos se apoyan con el poder que tengan cada uno en su cuenta, entre más personas y poder (steempower) tenga el trail más fuerte es este. Es cierto que para devolver la ayuda se dan votos manueles todos los días a las personas que estén unidas a nuestro trail y nos convertimos en curadores manuales dentro de steemit y cada vez con una responsabilidad más grande.
Queremos dar mas ayuda a nuestro usuarios y es muy simple todas las personas que tengan el FANBASE O DELEGUEN a @team-mexico en steemauto. Tendran votos automaticos, de nuestra comunidad.
Todas las personas que tengan el fan (21 hasta el momento) en la comunidad mexicana o que hayan delegado una cierta cantidad de steempower se les va a regresar el fan. Qué significa esto simplemente cada vez que publiquen un post el voto de @team-mexico será automático.
Ojo: Solo a las personas que tengan el FANBASE o hayan realizado una DELEGACION a @team-mexico en steemit. Tendrán derecho a 3 votos cada 24 horas.
Quieres formar parte de nuestra comunidad y ayudarnos a crecer:
---
Sino eres parte de nuestra comunidad y quieres hacerlo: Da clic aqui.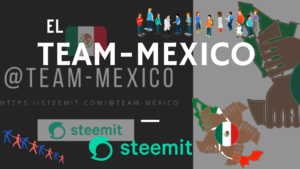 10 SP - 25 SP - 50 SP - 100 SP - 150 SP -
200 SP - 300 SP - 500 SP
---
Levanta la mano si eres mexicano, el proyecto empezara a seguirte y recibiras todo el apoyo. Recuerda usar el tag #mexico buscamos personas mexicanas constantemente en este canal.
Raise your hand if you are Mexican, the project will begin to follow you and you will receive all the support. Remember to use the #mexico tag we are always looking for Mexican people in this channel.
---
Únete a nuestro servidor Team-Mexico en Discord
Cuenta oficial del proyecto @Team-Mexico

---
Posted from my blog with SteemPress : http://team-mexico.vornix.blog/2019/03/20/el-gran-poder-que-tiene-steemauto-en-las-comunidades/
---