For the past week I think I have saved a lot of money for lunch. Previously I have used GrabFood promo code which was RM15 twice, total up to RM30. This time Samsung Members is giving out RM50 for eating at Din Tai Fung!
Sounds too good to be true? You betcha, I thought of that too at the beginning. So I scrolled and glance through the Terms and condition page, seems like they never write anything about minimum spending or any catchy stuffs.
I tried a shot and called my colleagues, one of them is using Samsung device as well, so we both have a total amount of RM100 worth eating at Din Tai Fung. Maybe the receipt needs to be separated though.
We reached Din Tai Fung, we also asked the staff about this. The staff told us this is like a cash voucher, no minimum spending. However if you were to eat below RM50, no refund or cash exchange will be given. We then asked whether can combine two devices on one single receipt and they were okay with it. So yay! Free RM100 from Din Tai Fung for 4 pax.
The catch is that only first 750 customers were applicable. I always look through Samsung members reward and pretty sure it was the first day that this reward launched.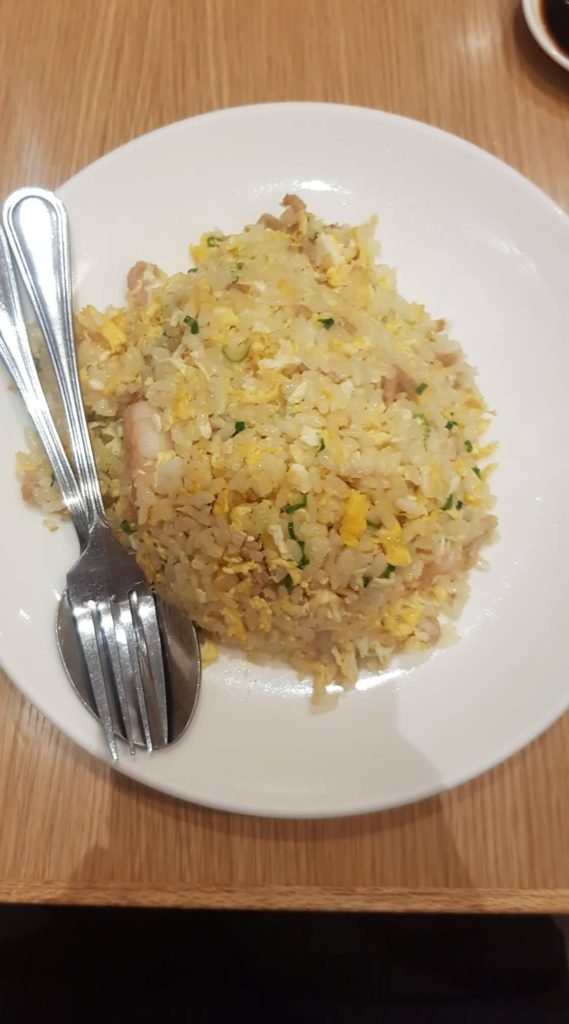 Fried Rice with Pork slices and shrimp. Honestly this is just a regular Fried Rice that you can get anywhere outside, costs RM22.10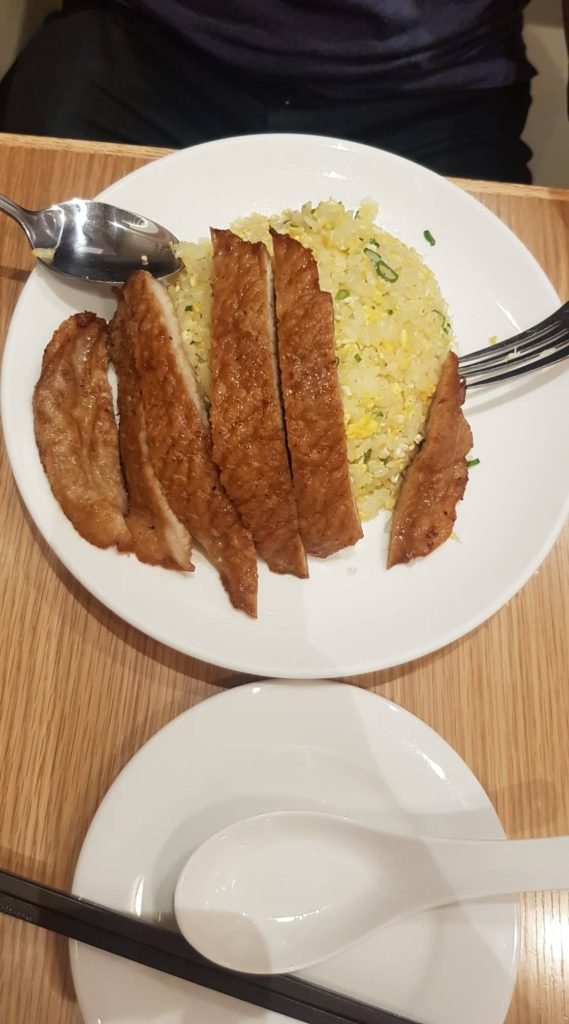 Fried Rice with Pork Chop for RM23.90. This is more worth it because the size of the pork chop is bigger than my pork slices.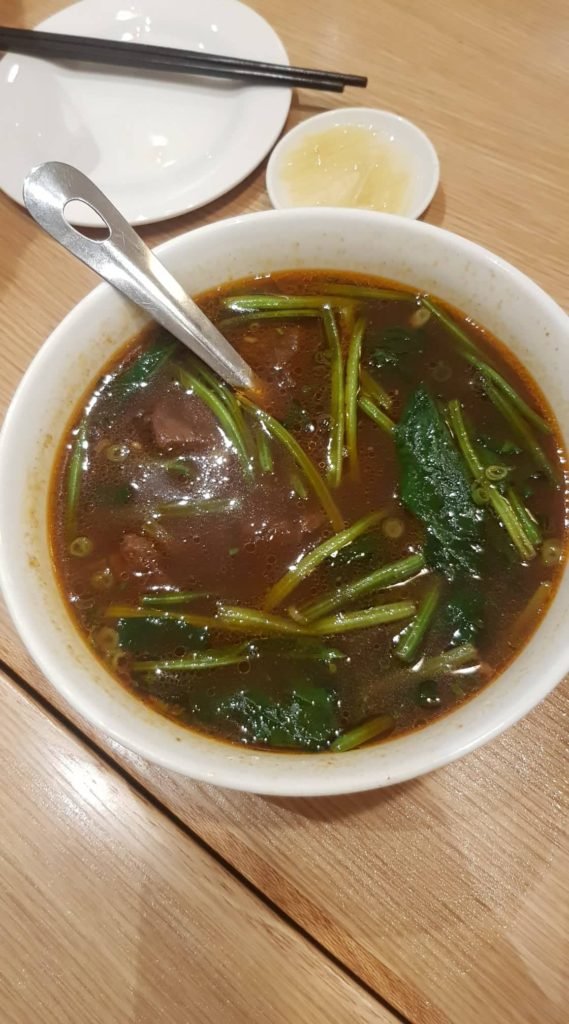 It's a chinese tradition to have soup along with food, so Beef Soup is a go to keep our appetite coming.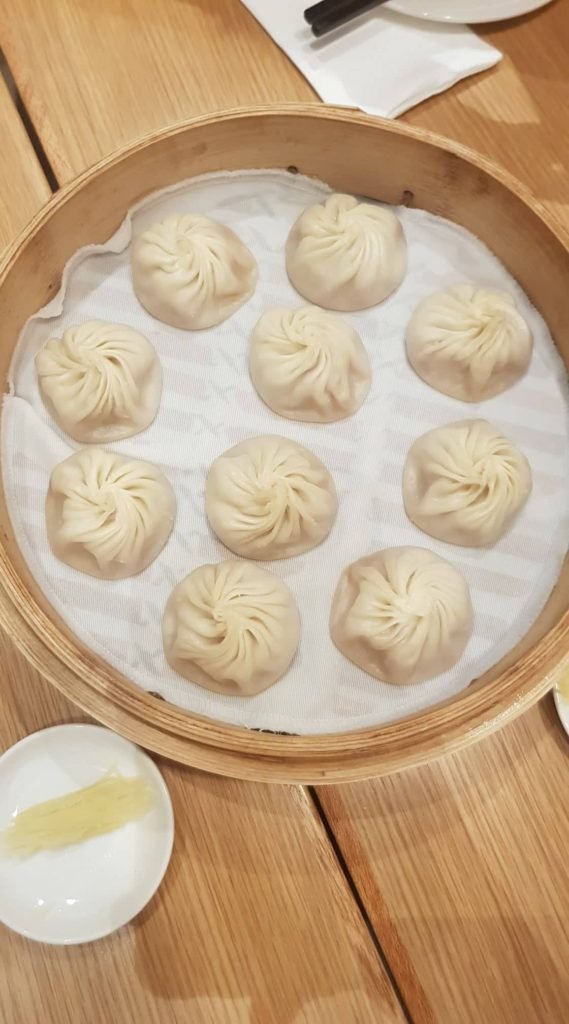 Last but not least dumplings, Xiu Long Bao. I think Dragon-I's dumplings tastes way better, but they only come at 4 pieces per order. This one comes with 10 pieces for RM21.30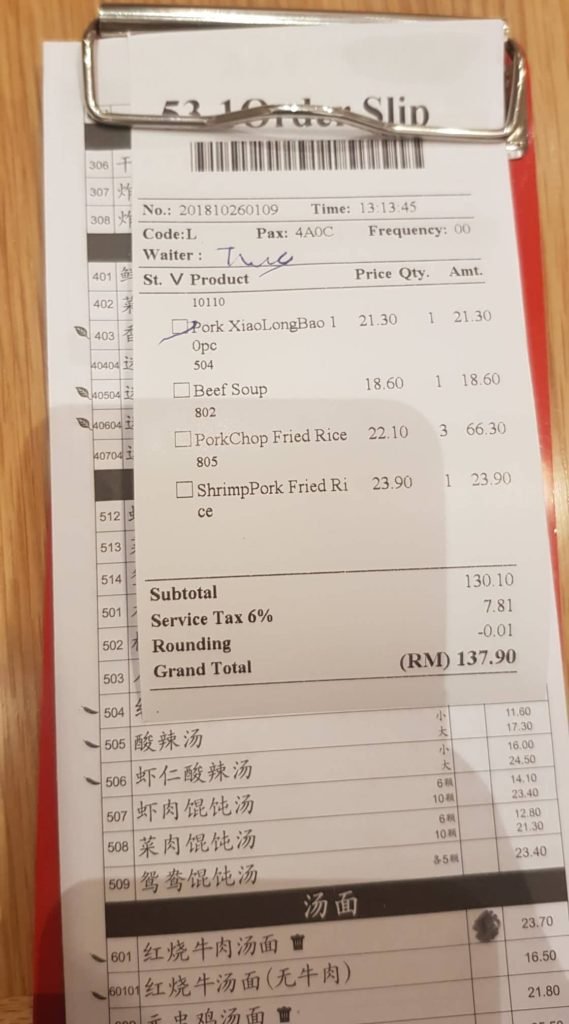 We ended up overspending RM37.90, which means each of us have to fork out extra money less than RM10 for lunch. Correction, it's EXPENSIVE LUNCH. Thank you Samsung!
---
Posted from my blog with SteemPress : http://stevechan.vornix.blog/2018/10/31/free-rm50-at-din-tai-fung-from-samsung-members/
---