Macron travels to Laval, on the sidelines of a nightmarish comeback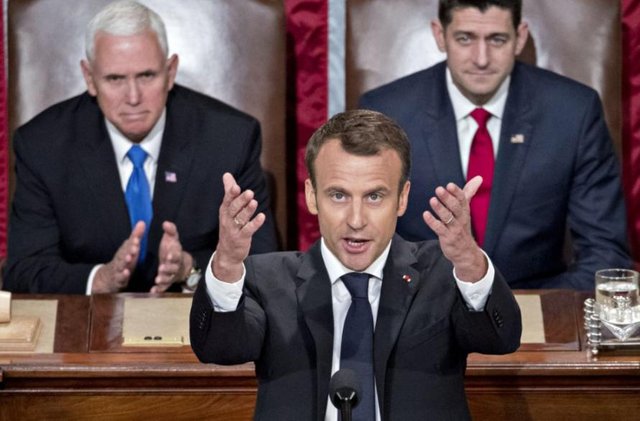 The president will attend the start of a college in Laval and meet with residents and elected officials, while facing a severely dented popularity.
While he urgently needs to find a replacement to Nicolas Hulot and decide on the levy at source , Emmanuel Macron will attend the start of a college Laval and meet with residents and elected officials, to cure a popularity seriously damaged. In 2017, he went to a primary school in Forbach in Moselle to praise the classes of CP to 12 students in disadvantaged neighborhoods. This year, he chose the Jules-Renard College because he opened a boarding school, a form of hospitality he wants to promote, and has a class Ulis, suitable for students with cognitive or mental disorders.
Accompanied by two members of the government, Jean-Michel BlanquerMinister of Education and Sophie Cluzel Secretary of State for Persons with Disabilities, he will be welcomed by students in music, as part of the operation "Back to music" wanted by his minister, also a craftsman choir "for school. He will then go to a class of 6th, then inaugurate the new internship before having lunch in the canteen with students and teachers. The beginning of the afternoon will be devoted to the class Ulis. Finally around 4 pm, he will meet local officials. It should also be the moment of one of these baths of crowd which it likes, where it generally benefits to answer its detractors. According to a BVA poll released Friday, with 34% positive ratings, its popularity has dropped to its lowest level since being elected.
A return to the air of black series
This trip to the region is the first since his return from vacation, after three days spent in Denmark and Finland where he praised the Danish social model and joked about the "Gaulish refractory to change", a phrase much criticized by his opponents . His immersion day in Laval will precede a key Tuesday, with the expected announcement of the name of the replacement of Nicolas Hulot and a meeting at the Elysee on the levy at source, with Prime Minister Philippe Philippe and Gerald Darmanin, Minister Action and Public Accounts.
No favorite emerges at the moment to take the portfolio of Nicolas Hulot, Daniel Cohn-Bendit having announced Sunday evening to have given up , in agreement with the head of the State. As for the withholding tax, object of contradictory statements within the government, the president should claim on Tuesday Gerald Darmanin, who drives the reform, the specific guarantees that he made the condition to give the green light. "The technical device works, it is ready! Assured Gérald Darmanin Sunday, after information from the Parisian that tests have revealed hundreds of thousands of errors.
Image Source: 1

---
Posted from my blog with SteemPress : http://steemvibes.vornix.blog/2018/09/03/macron-travels-to-laval-on-the-sidelines-of-a-nightmarish-comeback/
---