Forex Trading in the Philippines: Is It Profitable?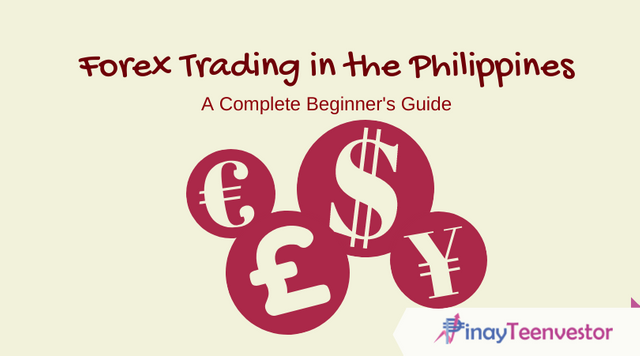 Forex Trading in the Philippines: Is it really profitable?
Have you ever heard of the success stories of traders, particularly forex traders, making tons of money in forex? I'm pretty sure you did. I personally know some people who quit their job, became fulltime forex traders and made a living through it.

To cut it short, YES. Forex trading is really profitable. Otherwise, you will never find yourself digging up this post.
The question is, do you have what it takes to become profitable?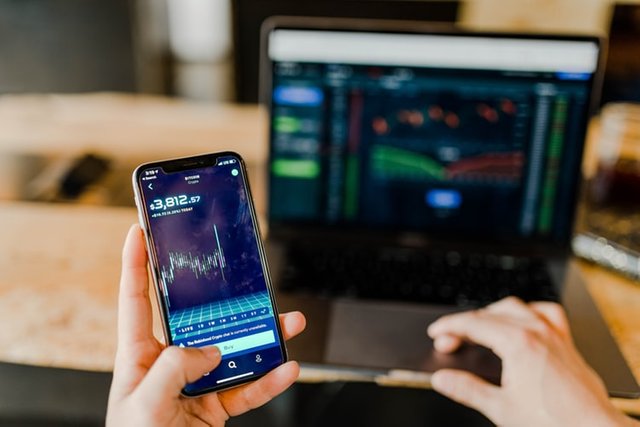 I started trading in forex March of 2019 and even up to now, I am still establishing a sound and sustainable strategy that will let me survive the game in the long run.
I still have my fair shares of gains and losses once in a while. I still consider myself a student of the market and forever will be.
I've known successful forex traders who burned shitload of cash for years before being consistently profitable. I also know a few who are still burning down a considerable amount but are still up for the game.
The risk is indeed high. But you can minimize such risk by acquiring some knowledge before throwing yourself out in the wild. And I'm glad you're taking the first step now.
So are you ready to unlock the infinite earning opportunity forex trading can offer? Let's begin!
---
---
Disclaimer: The sole purpose of this article is to inform and educate fellows who wish to know more about the basics of Forex Trading. I do not recommend testing the depth of the water with both feet unless you've made in-depth research about the adverse effects of trading. This is a high-risk type of investment and you could lose all your capital in one swift.
---
An Introduction to Forex Trading
Stock market trading. Cryptocurrency trading. Forex trading. I suppose you've already heard these kinds of investments.
Their common denominator? The word "TRADING", obviously.
So what is trading, really?
Exchanging. Swapping. Bartering. Negotiating. These are some of the synonymous words to Trading.
I personally prefer equating the word Trading to Buying and Selling. You buy at a lower price and sell at a higher value. The difference is your profit. As simple as that.
This guide focuses on Forex trading. And this is just the start. There's no guarantee you'll magically earn an awful lot of money after this but I hope this article gives a hand to get you started.
---
Advantages of trading in Forex
1. Very High Liquidity
The forex market has an average trading volume of 5 Trillion USD a day. Imagine those figures? The whole world participates in this huge market, and that's no surprise. This just means that the flow of cash in the forex market is continuous. You don't have to wait long enough to make or close a trading order. There are always buyers and sellers so everything happens in an instant.
2. 24-hour trading period
Unlike stock market exchanges like PSE (Philippine Stock Exchange), the forex market is open 24 hours a day, 5 days a week. If you're from the Philippines, the FX market opens 5 AM on Monday and closes 5 AM on Saturday.
This serves as a great advantage for traders who have fulltime jobs. You don't have to do sneak out tradings during office hours for you can always do it after work.
3. You can make money even if the market is going down.
Currently, shorting/selling shares in the Philippine stock market is not yet possible. You can only make money as the price of the stock goes up. In forex, you can still make money even if the value of the currency pair is falling by shorting. If you go long and the price goes up, or go short and the price goes down, then you're still earning.
---
What is Forex and how does it work?
Even if you're not yet a forex trader, you may have become one at some point in the past.
Have you tried going to money exchangers to swap US dollars into Peso? That act itself is a foreign currency exchange already.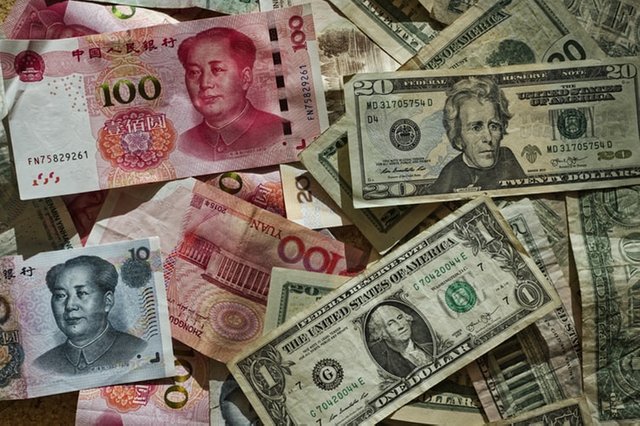 Forex, also known as foreign exchange or FX, is simply the act of converting or swapping one currency to another. You can trade almost all currencies in forex, yet the eight most common currencies which are highly exchanged are:
| Currency | Currency Symbol |
| --- | --- |
| 1. U.S. Dollar | USD |
| 2. Canadian Dollar | CAD |
| 3. Euro | EUR |
| 4. British Pound | GBP |
| 5. Swiss Franc | CHF |
| 6. New Zealand Dollar | NZD |
| 7. Australian Dollar | AUD |
| 8. Japanese Yen | JPY |
---
What is a forex currency pair?
Suppose you're a European who wants to visit the US. You only have Euros with you, what should you do then?
Exchanging your Euros to US Dollars is the most logical thing to do, isn't it?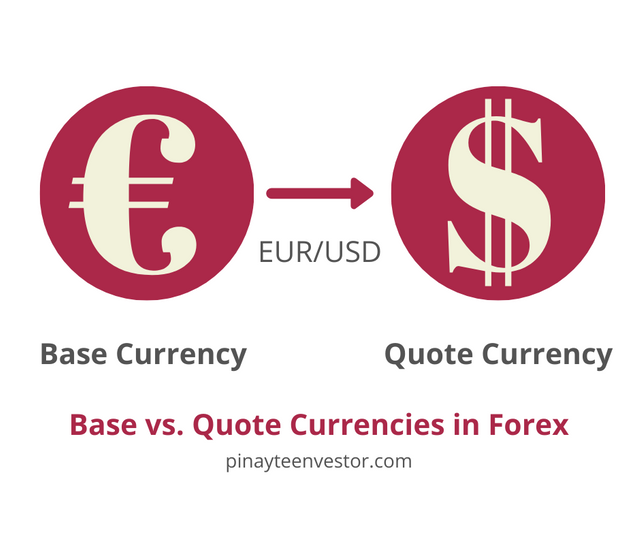 In forex trading, the first currency you possess is called the base currency while the currency you wish to have is the quote currency. The exchange combination of these two different currencies is called a currency pair.
Note that you are not the only one who is doing this exchange. Commercial and investment banks, businesses, money exchangers, and small-time and bigtime traders participate in this huge market.
Around $5 trillion is traded in forex daily. Could you imagine getting yourself at least a fraction of that moolah? Hayahay!
Seven Major Forex Pairs
These currency pairs are the most commonly traded ones because of their significant fluctuations. This just means that a huge amount of money is being poured in the following currency pairs:
1. EUR/USD (Euro --> US Dollar)
2. GBP/USD (British Pound --> US Dollar)
3. USD/JPY (US Dollar --> Japanese Yen)
4. NZD/USD (New Zealand Dollar --> US Dollar)
5. USD/CHF (US Dollar --> Swiss Franc)
6. USD/ CAD (US Dollar --> Canadian Dollar)
7. AUD/USD (Australian Dollar --> US Dollar)
Haven't you noticed how seven of the major currencies I just stated earlier are exchanged against the US Dollar? It's because the US Dollar is crowned as the world's reserve currency.
Minor Forex Pairs
These are the significant pairs of with huge cash-flow but do not include the US Dollar. Here are some of the minor forex pairs:
1. EUR/JPY (Euro --> Japanese Yen)
2. GBP/AUD (British Pound --> Australian Dollar)
3. AUD/NZD (Australian Dollar --> New Zealand Dollar)
4. EUR/GBP (Euro --> British pound)
5. EUR/AUD (Euro --> Australian dollar)
6. GBP/JPY (British pound --> Japanese yen)
7. CHF/JPY (Swiss franc --> Japanese yen)
8. NZD/JPY (New Zealand dollar --> Japanese yen)
The most-traded minor forex pairs consist of Euro, British Pound, and Japanese Yen.
Exotic Forex Pairs
These are the pairs of currency from a well-developed economy to a developing one. Here are some of the examples:
1. EUR/TRY (Euro --> Turkish Lira)
2. USD/TRY (US Dollar --> Turkish Lira)
3. USD/SEK (US Dollar --> Swedish Krona)
4. USD/NOK (US Dollar --> Norwegian Krone)
5. USD/DKK (US Dollar --> Danish Krone)
6. USD/ZAR (US Dollar --> South African Rand)
7. USD/HKD (US Dollar --> Hong Kong Dollar)
8. USD/SGD (US Dollar --> Singapore Dollar)
9. EUR/BRL (Euro --> Brazilian Real)
10. GBP/ZAR (British Pound --> South African Rand)
Note: If you're still a beginner, I highly encourage you to stick with the major forex pairs. The liquidity and price movement of such pairs are high compared to minor and exotic pairs.
---
Long vs Short: Choosing Trend Direction
There are two ways on how you can profit in forex trading: going long or going short.
Long / Buy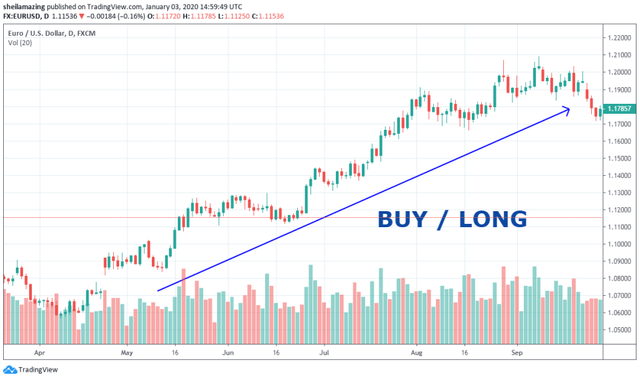 Euro vs US Dollar on Daily Timeframe
If you think that the price of a currency conversion will go up, it's time to go LONG or put a BUY order. After closing the trade, the price difference is your profit.
Short / Sell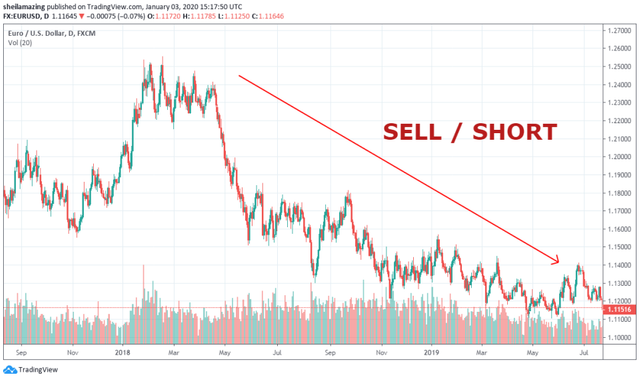 Euro vs US Dollar on Daily Timeframe
If your intuition tells you that the price of a currency conversion will go down, you should go SHORT or put a SELL order. After closing the trade, the price difference is your profit.
---
When will you acquire losses in forex trading?
The chance of taking a victorious trade in forex trading is 50% for you only have two trend bias options: LONG or SHORT.
If you went LONG and the price of the currency pair went down, you'll obtain losses instead of profits. The same thing will happen if you went SHORT and the price went up instead.
Simply put, you will acquire losses in forex trading if your trend bias is against the price trend movement.
---
4 Kinds of Forex Traders
Here are the different types of forex traders depending on the average amount of their holding period before they close a trade and the timeframes they look the most:
| Trader Type | Target Profit per trade | Trade duration | Chart timeframes |
| --- | --- | --- | --- |
| 1. Scalpers | 5-10 pips per trade | seconds to minutes | 1-Minute and 5-Minute |
| 2. Day traders | 20-40 pips per trade | within the day | 15-Minute, 1-Hour, and 4-Hour |
| 3. Swing traders | 50-150 pips per trade | less than a week | 1-Hour and 4-Hour |
| 4. Position traders | 500-1000 pips per trade | weeks to months | 1-Day and 1-Week |
Forex trading in the Philippines: Is it legal?
Last October 30, 2018, the Philippines Securities and Exchange Commission (SEC) issued an advisory stating that forex trading is illegal in the Philippines.
The public is hereby advised to STOP engaging in Foreign Exchange Trading and to STOP   investing in foreign-registered investment platforms of commodity futures, contracts for difference,  indices, binary options and the like.  Further, the SEC advises the public that persons and entities acting as brokers,  salesmen or agents of these securities have  NO LICENSE to engage or deal in any manner with these securities and should, therefore, be  AVOIDED or IGNORED.
This warning arose after a lot of claims from investors who lost a huge amount of money surfaced. Lots of entities and personalities used deceptive tactics to lure investors and eventually milked from them.
I also remember how some of the Philippines' huge get-rich-quick scheme operations used forex trading as their front end, promising up to 400% ROI in just one month.
I still do FX trading even if I'm in the Philippines. I also know many Filipinos who are still trading FX up until now. Forex trading itself is not illegal. SEC, however, released this advisory to give caution that there are unauthorized entities who serve as forex brokers, salesmen or agents. This is of course on top of the evident risks involved in trading itself.
To avoid fraud, make sure that the online forex broker you choose is authorized. Also, you should never let anyone do the trading for you. You should learn to trade by yourself.
Where can I open a forex account in the Philippines?
While recommended, international online forex brokers are not required to be approved by the SEC in order to accept Filipinos as forex trading customers. Hence, you can start trading in these international online forex brokers as long as they accept customers from the Philippines.
Here are some of the forex brokers with their corresponding minimum capital to start with:
Forex Trading Resources
There are a lot of forex trading seminars and trainings out there. You can choose to pay for those paid subscriptions or utilize the following other forex trading learning resources:
Recommended books
1. The Trading Code by Jason Cam
2. The Art and Science of Technical Analysis by Adam H. Grimes
3. Forex Trading: The Basics Explained on Simple Terms by Jim Brown
4. Naked Forex by Alex Nekritin and Walter Peters
5. The Disciplined Trader by Mark Douglas
6. Trading in the Zone by Mark Douglas
Free Online Courses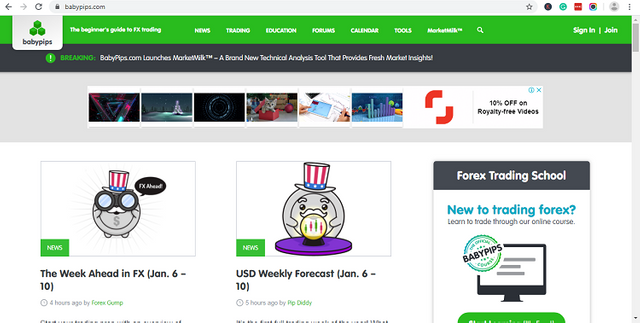 Babypips included the infant concept in its name for a reason. If you're a total novice in trading, specifically Forex trading, Babypips is here to feed you the necessary information.
Babypisps has a free online course called School of Pipsology. It also has Trading trading quizzes and forex glossary to reinforce your learnings.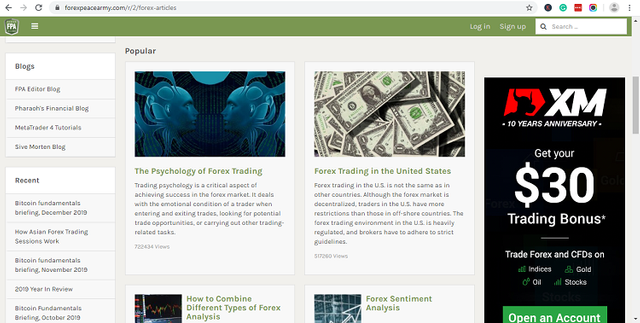 Forex Peace Army also offers free forex educational articles. Aside from forex trading tips and tricks, they also provide general finance articles and crypto articles.
Youtube Channels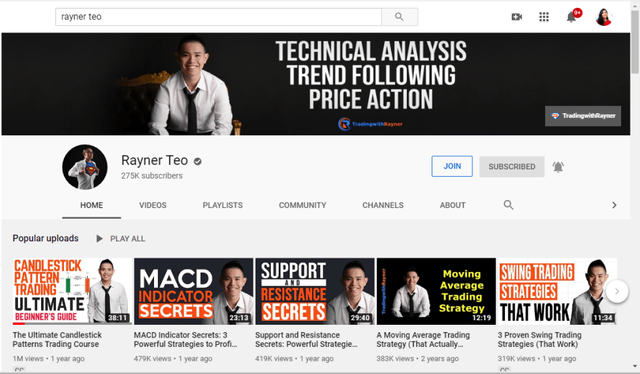 When I was still a newbie, I fed my curiosity with Rayner's youtube videos on Forex trading. He mainly teaches technical analysis, focusing on trend following and price action.
Nonon dela Vega is actually my forex mentor. He had humble beginnings, and right now, he wants to pay it forward by offering an affordable course to his fellow Pinoys. And I could really say that this guy is one heck of a trader.
Nonon uses a simple strategy of price action and he sticks with it. He's a simple-minded man who doesn't complicate things. So even if you have no background at trading at all, you'll surely learn from his teachings. You can contact him through his facebook page.
Forex trading in the Philippines: A growing interest
Filipinos currently have a growing interest in forex trading because of the unimaginably high returns it can possibly give not just for a day, a month, or a year, but for a lifetime.
Still, learning to trade is such a daunting process. It's more than just putting the buy and sell orders. It will toy with your emotional and psychological being. Trust me, I've been there.
As a beginner, just don't expect everything to magically happen overnight. Find a good mentor, practice from a demo account, learn from your trading mistakes, and persevere. Who knows, you might unlock the gold mine in forex trading in no time.
---
Posted from my blog with SteemPress : [https://pinayteenvestor.com]
---