Top Favorite Frugal Gift Ideas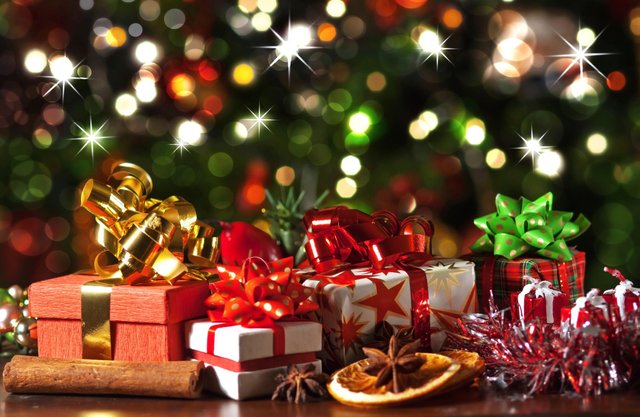 Favorite Frugal Gift Ideas
Holiday gift giving can add to the magic of the season, but only if the bills don't follow you into January.
Thrifty, FUN Gift Ideas Start Here
What if the gifts you give this Christmas can enhance your time with family and make for a less stressful, happier vacation
without
breaking the Christmas budget? Here are some favorite gifts we've given our children in the past that have allowed for hours and hours of play.
I have taken special care to choose and share gift ideas that our family personally has really loved and I hope yours will too! Just so you know SixOnABudget does have affiliate relationships with the links shared, meaning that if you buy something through these links, we may get a tiny compensation.

Card Games
The games that I don't worry about losing the pieces to, that are easy to take in the car or to Grandma's house or for those many, many hours of Christmas vacation from school hands down are the card games - games like Uno (did you know they have
Mario Uno
,
Harry Potter Uno
, etc?),
Life Adventures
and my kids' ultimate favorite
Monopoly Deal
? My kids love these! (They even have Oregon Trail in card game form too.)
Puzzles
Some of our favorite Christmas vacation memory making happens with our kids around puzzle building, Lego building and board games. Here are favorites of ours in each of those categories. Remember, checking back around Black Friday and Cyber Monday on these deals can also help you score some great savings on these:
I personally love doing puzzles. I love gifting them to relatives out of state, and when I do I choose California-themed ones. They've always been well received, and I love receiving picture texts afterwards of relatives having put together the gift we've sent!
And for kids who enjoy puzzles, I love most of the ones made by Melissa and Doug. The one in the link here is on 36% off limited time sale. My kids have had both of these particular puzzles and loved them. They're giant floor puzzles, but come in a not-much-larger-than-an-ordinary-puzzle box. They are sturdy, durable and last well.
They are the perfect distraction for kids, when I'm busy making a feast or the sides or the pie I forgot to prepare.

Lego
As far as Lego, can you really go wrong with any of them? I ordered the
Millenium Falcon
for my husband last year, and his eyes were LIT up last Christmas. I got it on a Black Friday sale, and though even at it's 50% off sale price it was more than I'd ever spent on a Christmas gift for anyone ever; I don't regret it one bit. I'd saved up for it, and he was one happy man, building Legos with our kids that Christmas week.
Board Games
Ticket to Ride
is a favorite board game in our house. It comes in its classic original format, but also in Germany, Africa, Old West, France, India and other themes. This is a favorite every year.
Toys That Last
This toy
is one that gets passed down the generations. Have you seen
MagnaTiles
at children's museums? They've been played with for hours by hundreds or thousands of children and still work just as well as ever. This is a toy I bought for my kids years ago, and wouldn't be surprised if my grandchildren someday also play with. That's how well made
these are
.
Indoor Play
Another GREAT gift to give a family (and can actually save you money rather than giving each child and adult a gift individually in the family) is my favorite:
Indoor Snowballs for INDOOR SNOWBALL FIGHTS!
They are the best! You can also find them at places like Bed Bath and Beyond and even Marshall's. I love this gift, and we love playing with these! These aren't fun just for us as southern Californians; they're fun for anyone who wants to have fun playing inside their house and not FREEZING while having a snowball fight.
Fun Food
A tradition we had growing up was a marshmallow cereal on Christmas morning; look what I found, just the
marshmallows
!
Socks
Who doesn't love stockings as a stocking stuffer? I've given these to many people and they've been so loved.
Books for Kids
And last and least $$$ but a well-loved hit - my kids love these two books -
one is riddles
(and for $3 you can hardly go wrong) and the other
kid jokes.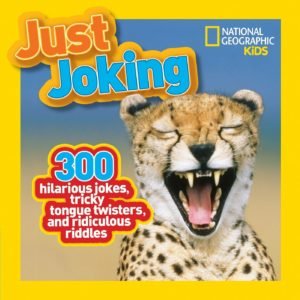 I hope these gift ideas add joy to your season without disturbing your well made Christmas budget! I'd love to hear about your favorite gifts you've given or received. Share in the comments?
Coming soon, a list of GREAT ideas for the men in your life.
Here are GREAT ways to save money NOW in preparation for gift giving season - Save on FOOD here and save on the monthly bills here!
---
Posted from my blog with SteemPress : https://sixonabudget.com/top-favorite-frugal-gift-ideas/
---