How To Prepare For a New Baby On a Budget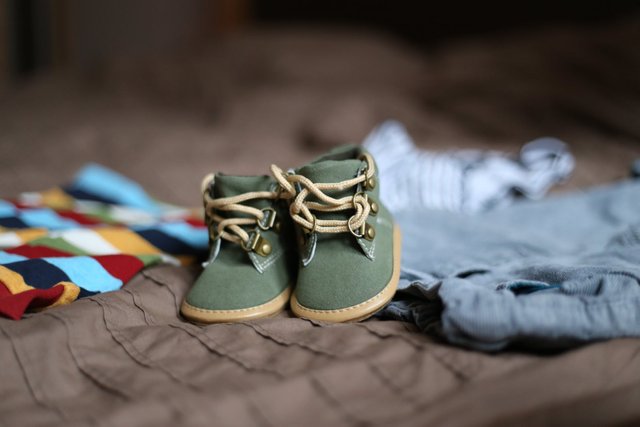 You're pregnant? Borrow borrow borrow!
Where To Begin
No, I'm not suggesting borrowing money or going into debt or overspending. I'm talking about preparing for a baby's arrival and BORROWING what you're in need of. That's a first, doable step in preparing for a new baby.
We all read the statistics of how much of a fortune a new irreplaceable little human is going to cost us, but really, what I've found, having had four such little humans, is that the thing they've cost me is a bit of sleep, but they've not cost THAT much financially.
Make a List
So let's make a list - I love lists. Lists make me feel organized, capable and maybe even IN CONTROL. And three out of my four pregnancies were not things that made me feel in control. They made me feel like my life was taking a wildly different direction than I'd been anticipating at the moment. (Doesn't matter much in this blog post on financial preparation for a baby, but I just have to add, that each child has been shatteringly exhausting as a newborn, but magical, joyful and overwhelmingly WORTH it.)
Things That Are NEEDED For A New Baby
Insurance/medical care
The chairs, the strollers, the swings, the toys, the baby carriers, the latest and greatest WANTS can all be included in a budget as well. Remember that even those often can be borrowed or bought secondhand at thrift stores, consignment shops, on Facebook Marketplace, etc. for a fraction of their retail cost.
Diapers and wetwipes I have often found great deals on
Amazon's Subscribe and Save
. Also you can write to the manufacturers and request coupons and promotion details. The free
Honey app
can also help you find the best deals easily and quickly online.
Carseats often go on amazing sale around Black Friday or Cyber Monday.
Clothing can certainly be borrowed or bought second hand. If you want to buy brand new, don't forget to check things like RetailMeNot and remember, NOT MUCH IS NEEDED. I've had NICU babies and I've had healthy-from-the-start babies and both have needed SO MUCH LESS than others tell you they need as far as clothing and toys and STUFF go.
When I gave birth to our first, we were living outside the United States at the time, and I bought all things secondhand for him except the diapers and wipes. The secondhand store I frequented had more room decor geared for boys than girls and more clothing for girls than boys. We didn't know if we were having a boy or girl, and what I learned from that was the baby won't care how the room looks and as long as I had a stash of
white onesies
and plenty of diapers and wipes, we were mostly ready for whatever the day held.
How To Shop Responsibly For Baby

The realization that you're having a new baby can be the answer to every dream you've had or you can think it's your worst nightmare. If it's the former, you can spend, spend, spend because you're in celebration mode. Babies are each irreplaceable, unique and bring with them that often a once-in-a-life-time (or nearly) feeling which lends itself to frivolous, binge spending.
On the other hand, if it's the latter, it can feel like panic, stress, lack of control, life going in a direction you hadn't anticipated....all of which can trigger spending, spending, spending. BUYING something makes us often feel like we're FIXING something, like we're in control of something, and when a pregnancy makes you feel you're not in control, BUYING *stuff*, necessary or not, can make us feel more prepared, more ready, more in control. But what fuels the feeling of being out of control? Spending and the credit card bills that come inevitably from that spending.
You Can Do This!
Maternity clothes can also be found easily secondhand or, as friends of mine do, swapped between women - one wardrobe for two women; it's worked out really well for them. Saved them a lot of money, hassle and storage. Swapping maternity clothes between moms can reduce the cost of investing money in a wardrobe that you don't need for more than 9 months at a time.
Financially preparing for a baby's arrival is, in my opinion, four kids into it, doable and more worth it than I ever imagined!
No need to go into debt to prepare for a new one! You've got this!
Thanks for visiting SixOnABudget.com!
---
Posted from my blog with SteemPress : https://sixonabudget.com/how-to-prepare-for-a-new-baby-on-a-budget/
---