This artwork is for a 5th-edition D&D Fiendish Supplement. Meet the chance devil. Since a devil's work is to capture souls, this seems like a pretty straight forward way to do it. ., of course most people wouldn't just throw their life into the ante and hope for the best. But gambling is addictive and this devil knows it. Win or lose one stake? It doesn't matter. Eventually the house wins. All he needs to do is get you to place a bet that you won't be able to pay one time...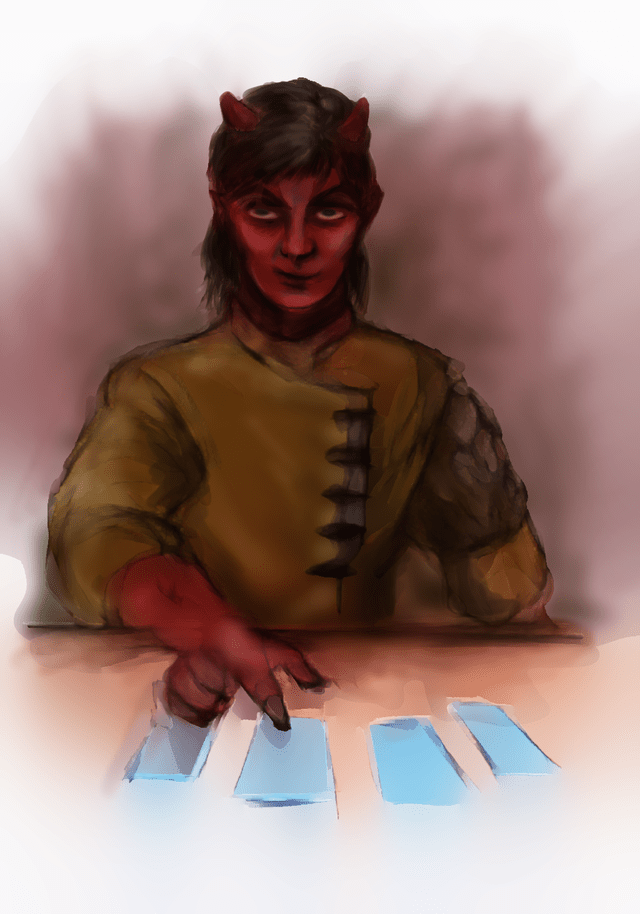 This digital painting made with Clip Studio Pro. I've been getting a lot of mileage out of the Auto-color feature, going directly from pencil sketch to a base color layer that I then manipulate with an oil paint brush. It's a little sloppy for comic pages, but I like this look for fantasy paintings.
Unforutnately, working with oils makes for a somewhat boring process gif because most of the work is done on a single layer, just sort of pushing colors around with the oil paint brush. But here it is.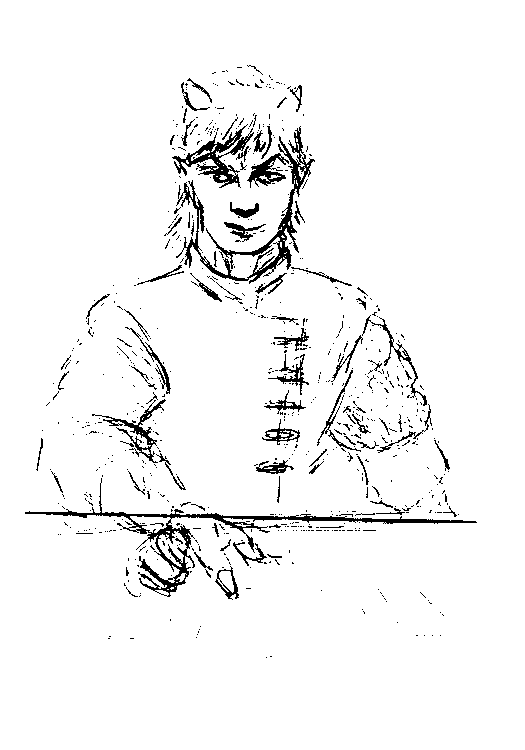 ---
Posted from my blog with SteemPress : http://00games.mattslawblog.com/2018/12/31/chance-devil/
---