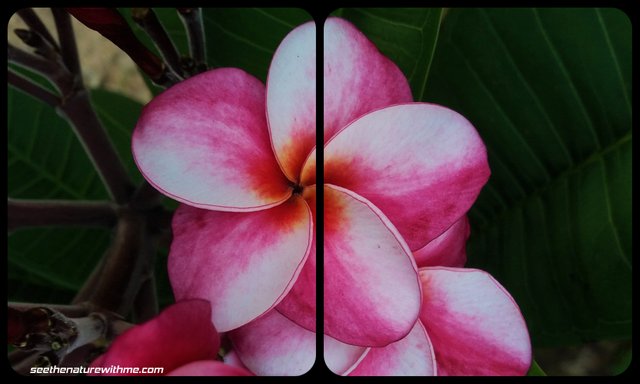 <br/
Plumeria one of the most beautiful plant that I came across. They are mostly shrubs or small plants that usually grow in warm regions. There are few colors of it and each one is beautiful than the other. Given by the name of it they are usually known by othre names apart from Plumeria, such as Frangipani as well.

---
They are not very much likely to winter season as they prefer the spring season the most and that is when their beauty began to flourish. Their appearance began to glow and their leaves start to grow at last this is the look that they get.
---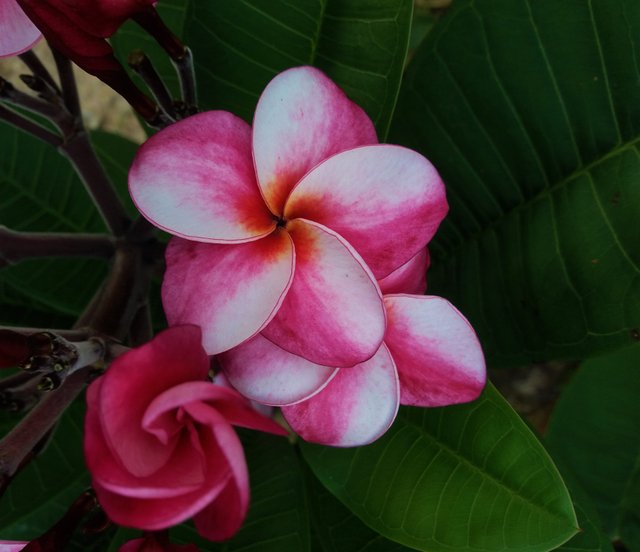 ---
Plumeria are really fragrant flowers their smell is very exotic and it can be found at night which is the prime moment.
---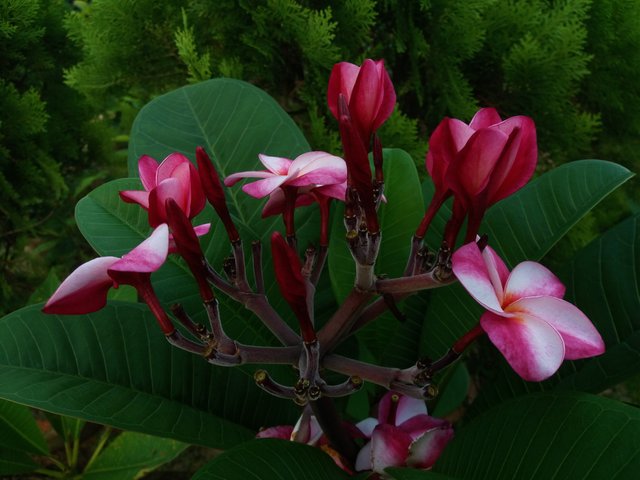 ---
As I was able to come along contact with the Plumeria I was not much aware of the exotic description of it so did missed the chance of smelling it but hoping to get it soon. It was a nice trip to get into and the gift for my camera was indeed a pleasant one.
---

Copyright © 2018 the images are captured by me
---
Our nature is full of beautiful things that you have no idea of and when you get to explore it you will realize the beauty of it and you will sure feel lucky to be around it.
---
Till the next time, to somewhere/something More Interesting !
---
You can visit my blog for more posts like this
www.seethenaturewithme.com
---

---
Visit my Steemit Profile
www.steemit.com
---
---
Have a Pleasant Day Everyone !
Thanks for Stopping by
FOLLOW ME & STAY TUNED FOR MORE
---
Posted from my blog with SteemPress : http://seethenaturewithme.com/the-plumeria/
---