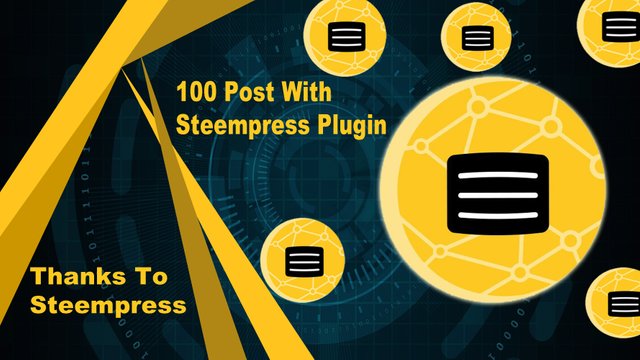 image created by @ponpase
Soft silk fabrics that accompany every change in nature for loyal users, because there is no real word if you only play for an old curriculum. Obviously this is not a greatness, but only because the word diligent creates opportunities for glory. If you talk about luck, maybe I believe, because lucky words are able to defeat other fighters in a race. But it is not only good luck, because it is not the right solution to develop, but also agility, stance, to the great power that is formed in your mind, the struggle.

At first glance it will be the same as a paper fighter, yes. They are graduates who have long been waiting for certainty. Maybe trials are friends, because every time there is an opportunity, but actually not those who become laborers. For one company, they spend 10 papers that contain writings, imagine if today they are waiting for certainty from 50 companies, maybe that paper will be enough for one thesis book towards independence, lol.
But not about how much paper is wasted, but how far you will fight, because you are not always drowning if you slowly continue to swim towards the edge. Slowly towards certainty, and be assured, something is not always created instantly. Struggle is everything, and peace of mind is the tactic of everything.
Today, and in this special post, happiness feels different from the previous day. Why? Maybe it's just because of circumstances. Right, because basically it is the situation that shows the happiness of every world citizen. Because there is no one who is happy in a big disaster, if there is one, maybe they are just some of the rare humans ever available.
[SP100], it shows that my posts while at STEEMPRESS have found 100 posts, this is amazing.
Maybe if that day I had to stop at the 50th post, then it's true that today I won't feel the 100th post, haha. It's not always that the road is stable, because there are still slippery sharp turns, even deadlocks. But I really have to think how to break the deadlock? Of course this is a tough task, even heavier than what I'm doing.
It's true, thinking is much heavier than the movement you give. The point is that as long as you don't shake up the mind won't run normally. Because the most difficult thing in life is proving.
The situation will justify, that those who hug the mattress will remain fertile in a beautiful dream. But it will be different from those who conquer the situation, all he will get as long as the problem is not an enemy in the struggle.
If today I will stop, then goodbye to all of you. But unfortunately I still feel at home to fight, so that mind must always be kept away from mind movements. I have to believe, and you must be sure, that boredom is just a temporary movement that comes to your mind, if today you serve temporary boredom, then you will lose a much cooler success than the meaning of failure.
Maybe many of us stopped because of price problems. Right, because if we talk about prices, it seems like a day's income is not enough to serve life. But how do you forget that price? Of course, with trust, you must be sure that the aftermath will be more beautiful than the situation that always looks normal. Because there you will find the beauty of the struggle.
Of course, thanks to @fredrikaa and @howo, because without them, maybe the 100th posting will never exist. But I also have to thank the staff and the Steemit team who have fought up to this HF20.
Because if we talk about how important @steempress is in your struggle, then I think that is very important from what is available. Because steempress has opened more opportunities to work.
Imagine, if you used to only play on wordpress, it will need a second step so you can build posts in steemit again. Vice versa, if that day you only develop in steemit, but today you have become a wordpress blogger who is gathering strength.
But now, everything is easy, you can simultaneously become a wordpress steemian and bloggers in one go. It's time for you to open your eyes to your best friend.

---
---
indonesian version
Selembut kain sutra yang menemani setiap perubahan alam bagi pengguna setia, karena tidak ada kata sejati jika anda hanya bermain untuk sebuah kurikulum lama. Jelas ini bukan suatu kehebatan, tapi hanya karena kata rajin yang menciptakan peluang untuk kejayaan. Jika anda berbicara tentang keberuntungan, mungkin saja saya percaya, karena kata beruntung mampu mengalahkan pejuang lain dalam sebuah perlombaan. Tapi tidak hanya cukup dengan keberuntungan, karena itu bukanlah solusi yang tepat untuk berkembang, namun juga kelincahan, pendirian, hingga kekuatan besar yang terbentuk dalam pikiran anda, salam perjuangan.
Sekilas itu akan sama seperti pejuang kertas, iya. Mereka adalah wisudawan yang sudah lama menunggu kepastian. Mungkin saja cobaan adalah sahabatnya, karena setiap kali peluang ada, namun sejatinya bukan mereka yang menjadi tenaga kerja. Untuk satu perusahaan, mereka menghabiskan 10 kertas yang berisi tulisan, bayangkan jika hari ini mereka menunggu kepastian dari 50 perusahaan, mungkin saja kertas itu akan cukup untuk satu buku skripsi menuju kemerdekaan, lol.
Namun bukan tentang seberapa banyak kertas yang terbuang, tapi seberapa jauh anda akan berjuang, karena tidak selamanya anda tenggelam jika perlahan anda terus berenang menuju tepi. Perlahan menuju kepastian, dan yakinlah, sesuatu itu tidak selalu tercipta secara instan. Perjuangan merupakan segalanya, dan ketenangan menghadapi keadaan adalah taktik dari segalanya.
Hari ini, dan pada postingan spesial ini, kebahagiaan terasa berbeda dari hari sebelumnya. Kenapa ?, mungkin saja hanya karena keadaan. Benar, karena pada dasarnya keadaan lah yang menunjukkan kebahagiaan setiap penduduk dunia. Karena belum ada seseorang yang bahagia dalam keadaan musibah besar, jika pun ada, mungkin mereka hanyalah sebagian dari manusia langka yang pernah tersedia.
[SP100], itu menunjukkan bahwa postinganku selama di STEEMPRESS sudah menemukan titik 100 postingan, ini luar biasa.
Mungkin jika hari itu aku harus berhenti pada postingan ke 50, maka sangat benar bahwa hari ini aku tidak akan merasakan postingan yang ke 100, haha. Memang tidak selamanya jalanan itu stabil, karena tetap ada tikungan tajam yang licin, bahkan kebuntuan. Namun aku benar-benar harus berpikir bagaimana untuk memecahkan kebuntuan itu ?. Tentunya ini tugas berat, bahkan lebih berat dari apa yang sedang aku lakukan.
Memang benar, berpikir jauh lebih berat dari gerakan yang anda berikan. Yang intiya selama anda tidak bergarak maka pikiran tidak akan berjalan dengan normal. Karena yang paling sulit dalam kehidupan adalah membuktikan.
Keadaan akan membenarkan, bahwa mereka yang memeluk kasur akan tetap subur di dalam mimpi indah. Namun akan berbeda dengan mereka yang menaklukkan keadaan, semua akan dia dapatkan selama masalah itu tidak menjadi musuh dalam perjuangan.
Jika hari ini aku akan berhenti, maka sebaiknya salam perpisahan untuk kalian semua. Namun sayangnya aku masih betah untuk berjuang, maka pikiran itu harus selalu aku jauhkan dari gerakan pikiran. Saya harus percaya, dan kalian harus yakin, bahwa bosan hanyalah gerakan sementara yang terlintas dipikiran anda, jika hari ini anda melayani kebosanan sementara itu, maka anda akan kehilangan keberhasilan yang jauh lebih keren dari makna kegagalan.
Mungkin banyak dari kita yang berhenti karena masalah harga. Benar, karena jika kita berbicara tentang harga, seolah pendapatan sehari rasanya tidak cukup untuk melayani kehidupan. Tapi bagaimana caranya supaya anda melupakan harga itu ?, Tentunya dengan kepercayaan, anda harus yakin bahwa keadaan setelah cobaan akan lebih indah dibandingkaan keadaan yang selalu terlihat normal. Karena disana anda akan menemukan indahnya perjuangan.
Tentunya kata terima kasih kepada @fredrikaa dan @howo, karena tanpa mereka, mungkin saja postingaan ke 100 ini tidak akan pernah ada. Namun aku juga harus berterimakasih kepada staff dan team steemit yang sudah berjuang hingga HF20 ini.
Karena jika kita berbicara tentang seberapa penting @steempress dalam perjuangan anda, maka saya rasa itu jauh sangat penting dari apa yang tersedia. Karena steempress sudah membuka peluang lebih untuk berkarya.
Bayangkan, jika dulunya anda hanya bermain di wordpress saja, itu akan membutuhkan langkah kedua supaya anda bisa membangun postingan di steemit lagi. Begitu juga sebaliknya, jika hari itu anda hanya berkembang di steemit, namun hari ini anda sudah menjadi blogger wordpress yang sedang mengumpulkan kekuatan.
Tapi sekarang, semuanya serba mudah, anda bisa sekaligus menjadi steemian dan bloggers wordpress dalam sekali jalan. Sudah saatnya anda buka mata untuk sahabat anda.
Terimakasih kepada : @sevenfingers
---
Posted from my blog with SteemPress : http://ijakrong.com/2018/10/02/sp100-100-posts-in-steempress-a-classic-story-of-struggle/
---
---
**********
Special thanks to : @rok-sivante
**********

vote steempress witnesses here : https://steemit.com/~witnesses


---
---