One Bit News is back!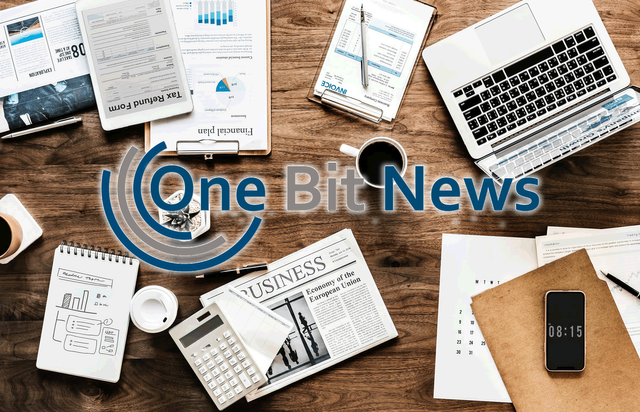 We are finally back...
---
Hello to all of you who eagerly have been waiting for our magazine, OneBitNews, to relaunch.
We can now say that WE ARE BACK!
During the last months we have been working hard to solve a lot of questions and issues that came up during our last publishing period. We can now proudly say that we have done so.
Why did we shut down?
So, what was all these questions that we had to take into consideration for the OBN magazine, because there was a few.
First off, we were not satisfied with the layout that we were posting with and the quality that the entire magazine was built on. It seemed that we, who where behind the scene, never was 100% satisfied on how the result ended up.
Second was all the work we laid down just to maintain on week of posting. The work built up and it seemed like when we just had posted, we had to start looking to next week's issue, leaving the commentary section all to itself, which was not an ideal situation.
Since OBN was planned to be a hobby project, we did not plan for it to almost take over our life.
So, at one point we had to come to a conclusion to close down the entire magazine and go back to the drawing board to see if we had the capability to make this project fly again.
And find a new way to fly we indeed have.
But first we would like to inform you of a new constellation in the OBN team.
In the hobby project before it was @Erlendgroseth, @Ramta and @Gyldenhorn that was working with OBN with help from some friends.
The "new" OneBitNews will now be much more professional built up. It will still be @Erlendgroseth and @Gyldenhorn that sits behind the wheel, but we now also have onboarded a mediacompany that will help us run the OBN in a 100% professional way.
We want to welcome Medias AS with all the employees into the OBN family.
What will this say for OBN and the new way we will work.
First of all, we are happily to inform you that we now also are online outside the fine society of Steemit. You can find all our articles at www.onebitnews.com
This site, that is powered with WordPress, has the Steempress plugin built in. This will allow us to use WordPress as a publishing instrument and at the same time publish the articles at the Steemit platform.
We want to make a huge thanks to @Fredrikaa and @Howo who runs @Steempress-io, to letting us use their great tool.
We hope to have an interview with these guys in a later issue.
Why have we built a website outside Steemit you can wonder?
The answer is that, while there now are over a million accounts at the Steemit society, there is a huge amount of people out there that never have heard of Steemit before.
By posting and doing advertising on the "normal" world wide web, we are hoping we can introduce a lot of new players to Steemit and at the same time, make waves for Steemit to the audience that are online but in the dark when it comes to Steemit.
We also have hope that you who follow us here on Steemit also investigate our site when you have time. Maybe you are the one that can help us convert "ordinary" people to become Steemians like us.
So, from now we will write and publish on onebitnews.com and in the same time let articles be published on Steemit. All the articles that comes out on the Steemit platform will be followed up by us and of course we will, like before, encourage you to write good quality comments to us.
OBN shall still be the first place you can get paid for reading news and articles and we will reward good content in the comment place of every article.

Can I contribute to OneBitNews?
The answer is a big, fat YES!
We will now be looking for writers for our site both here at the Steemit platform and at onebitnews.com.
If you have had a dream of becoming a journalist, writer or a blogger, you can now become one together with us. There will be a lot of benefits for the persons that join us.
If you like more information you can send an email to [email protected]
We are looking forward to, once again, deliver great content and ever green news directly to you.
If you have any questions to us in the OBN team pleas leave a comment for us to upvote and answer.
We are happy to be back!!!
---
Posted from One Bit News usingSteemPress : http://onebitnews.com/2018/09/16/one-bit-news-is-back/
---
| Powered by Medias.no