The World Bank is Creating 'World's First Blockchain Bond'
The World Bank has just announced its plans to issue the world's first global blockchain bond. The international lender has been contemplating ways to use the technology, like helping refugees and migrants and revolutionizing land administration. But now, they have teamed up with the Commonwealth Bank of Australia (CBA) to manage the 'World's First Blockchain Bond'.

bond-i, the Blockchain Offered New Debt Instrument
The new blockchain bond has been named bond-i, or ("Blockchain Offered New Debt Instrument"). According to
CNN tech
, the World Bank got its inspiration from the German automaker Daimler, who last year used blockchain technology for the German bond it created. Interestingly, the name "bond-i" has its own origins as well. It's supposedly a bow to Australia's popular Bondi Beach, a tourist hotspot in Sydney.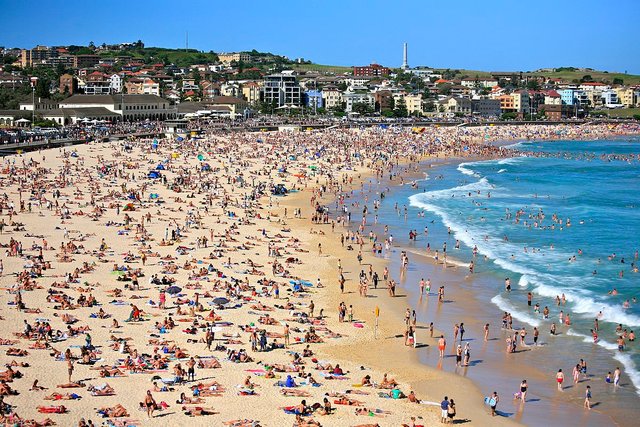 Bondi Beach, by By Alex Proimos, Source
In essence, bond-i is going to become a fundraising vehicle for the World Bank. Bond-i is predicted to raise 100 million Australian dollars ($73 million). Loaning money to developing countries and issuing bonds is their business at the World Bank. In fact, they issue $50-60 billion dollars a year in bonds. Using blockchain technology is going to help make these processes easier and less costly, which is also good news for investors.
But can it help alleviate poverty? According to the major players behind the bond, that is one of the goals for bond-i.

Ending Poverty
The World Bank and CBA say they want to end poverty and believe that bond-i can help. The World Bank Treasurer, Arunma Oteh, said, "Our goal is to continue to harness innovation for the benefit of markets and our mission of ending poverty and boosting shared prosperity."
The Executive General Manager of International, CBA, James Wall, said, "We are delighted to have partnered with the World Bank and fully support its vision of making innovative use of technology such as blockchain to increase the efficiency of financing solutions to better achieve their goal to end extreme poverty."
The World Bank Group Chief Information Officer, Denis Robitaille, also spoke publicly on the goal to end poverty, saying, "Helping countries transition to technology-led development is key to our goals of reducing poverty and promoting lasting development. He went on to say, "This is at the heart of the World Bank's Innovation Lab—and this pioneering bond is a milestone in our efforts to learn how we can advise our client countries on the opportunities and risk that disruptive technologies offer as we strive to achieve the Sustainable Development Goals."
---
Posted from my blog with SteemPress : http://followthatbitcoin.com/latest-bitcoin-news/the-world-bank-is-creating-worlds-first-blockchain-bond/
---