Thai Actor Involved In Million Dollar Bitcoin Scam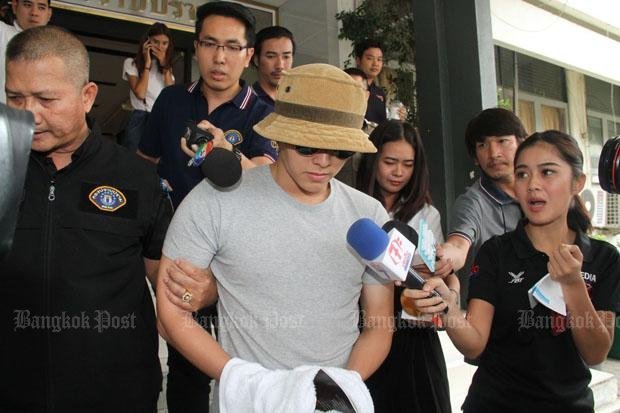 You can never be too careful when you invest in digital currency. It's a lesson that you don't want to have to learn the hard way, either. As more people become familiar with digital currency investments, more people are falling victim to scammers. One of the latest victims is 22-year-old Aarni Otava Saarimaa from Finland.
Saarimaa's ordeal began in June of 2017 when he was approached by scammers in Thailand who convinced him to "invest" 5,564.4 bitcoins into three of their false companies, a casino, and the altcoin Dragon Coins. But as it turns out, he wasn't actually making any real investments at all. The scammers took the bitcoin and exchanged it for Thai currency, totaling 797 million baht.
Investigators from Thailand's Crime Suppression Division (CSD) were tipped off by Saarimass's business partner, Chonnikan Kaeosali, when he filed a complaint due to they fact they failed to receive any returns.
Currently, there are nine suspects, and among them is 27-year-old Thai actor Jiratpisit 'Boom' Jaravijit, (pictured above). Jiratpisit is usually known for his acting in soaps but as of late, he's gotten attention from the media for his involvement in this multi-million dollar Bitcoin scam. Jiratpisit's two siblings, Prinya Jaravijit and Suphitcha Jaravijit are also believed to be involved.
Jiratpisit's arrest was made in July on charges of money laundering but he has since been released on bail. According to Bangkok Post, "Jiratpisit transferred about 400 million baht of the money to his siblings and the money was loaned out with land as collateral."
Unfortunately for Saarimaa he paid a hefty price for putting his faith in the wrong people. Today, at the current price, those bitcoins would be worth around $34 million dollars. Assets worth about 200 million baht have been seized.
Image/ News Source Credits: Wassayos Ngamkham, Bangkok Post
---
Posted from my blog with SteemPress : http://followthatbitcoin.com/latest-bitcoin-news/thai-actor-involved-in-million-dollar-bitcoin-scam/
---