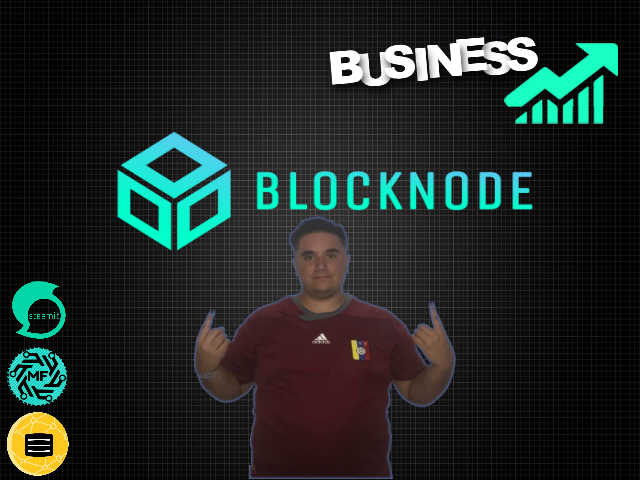 Hello steemians how are you on this wonderful day? For me it is a pleasure and the emotion that I have when I bring you something that has caught my attention! every day we see how more and more projects are added to the blockchain technology since it is the present of the economies in the world! we see how many people are betting to focus on cryptocurrencies! and in this day I bring a project which has caught my attention because many people have a business where money and its scheme always makes them prosperous or weak! blocknode has come to solve this problem by making any person or company that has a business can solve this problem and still take it to blockchain technology something that innovates and every day brings us more solutions saving the money of all people in addition to all these wonders which I am talking about when a project is legitimate and reliable we see how the developers are in constant communication with people and bring updates weekly or daily and this is the case of blocknode we see how every day these people are in contact with us and it gives us a security of the legitimacy of the project and how in the future we can have very good profits! So we, steemians, will know what this wonderful project is about.
What is Blocknode?
Want to implement a rewards system in your business? Instead of leaving funds aside in a low interest bearing account for employee bonuses or loyalty rewards: setup a
Blocknode masternode
to start generating BND tokens. These tokens can be
traded for Bitcoin
on an exchange or could be accepted back by the partner business as a
discount
.
This is real world value, accepted the world over and not just a points system. By positioning the customer as the most important person in this system and yet still supporting the end goal of the business, we offer a simple and flexible solution: saving costs and increasing productivity.
In addition to all these wonders we said that we can add to reward that we can win this coin in the latest in the really fashionable and ecological mining! The mining that we call as a game and masternodes where, by having a coin and keeping them in compliance with some protocols, we could acquire this coin in a fantastic way! Every day the chain of blocks to be able to break every barrier! Blocknode is a second-generation cryptocurrency and offers some new features about traditional cryptocurrencies like bitcoin. The Blocknode platform is a decentralized loyalty rewards program used in the Blocknode token block chain, with masternodes, stake testing, custom wallets and a community-based treasury management system.

What really Blocknode can offer your business?
The Blocknode proposals system provides a means for Blocknode to fund its own development. While other projects have to depend on donations or premined endowments, Blocknode uses the block reward to fund its own development. Every time a block is mined, 5% of each block reward is allocated to a central fund to independently support the Blocknode development. This means to approximately 50,000 BND is available for funding at the end of each superblock. Blocknode community members can submit their own proposal and ask to receive funding for a project that they think will benefit Blocknode as a whole. A collateral transaction of 50 BND is required for this - these tokens will be burned.
The proposal system entitles Masternode operators to vote for or against submitted proposals.

How can we get rewards?
In blocknode we can receive rewards in proof of stake and masternode! If being an ecological mining currency gives us a way to earn it in an incredible way! Many of us here already know about the issue and we are leaving aside the PoW to join this thanks to how amazing and wonderful it has been and how it has been good results! so let's talk full
Masternodes get block rewards, Governance is also controlled via the Masternodes. Please refer to the Whitepaper for more details.
Masternodes require 100 000 BND collateral and receive 80% of the block reward.
Now we all know that people who want to have their own masternode must host a VPS which we can do if we only meet the following specifications:
Ubuntu 16.04 VPS with dedicated IP
1GB RAM (or 512MB + 512MB vSwap)
10GB HDD
Required specifications may increase over time.
In addition to everything explained if you want to have more information or have any questions about how to run your own masternode in a VPS you can contact the developers through the discord that they are always active to provide us with the most information as well as exchange information with the Online users who must have the same doubts! but my recommendation if you want more quick and simple answers visit your website and in the FaQ section you can solve your doubts
Let's talk about the shared masternodes
Many of us do not have enough knowledge of how to host a VPS or we also know but we do not have enough money and we want to invest because we like the project thanks to its good focus and we want to invest. These days it is fashionable many platforms and servers where there are shared masternodes for those people who do not have enough money can buy seats and invest with all people interested but do not worry in many of them your money is safe because blocknode is only in the legitimate and if you want for some reason to withdraw your coins you can do without any problem since these servers are very active and most are stable. So we can say that this is something of innovation that we see very common in these moments always provided to the users the greatest opportunity so blocknode is at the forefront of helping people and growing your business I will leave the links of what servers where you can find the shared masternodes and multiply your blocknode.
Let's talk about the currency
Carefully considered and optimized through rigorous market research, we believe to have found the optimum token metrics for our project
Wallets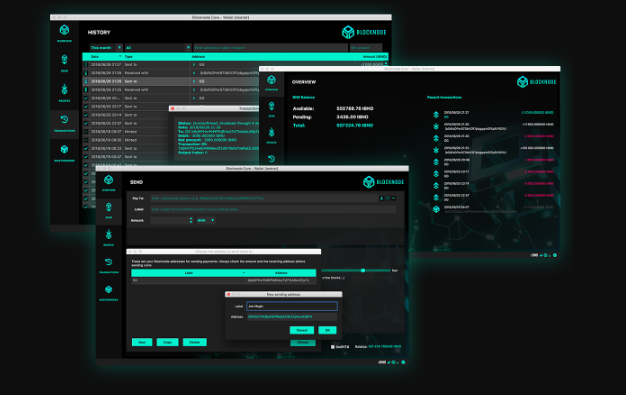 Send, receive and manage transaction delivered to and from your business.
Network syncronization
Send BND
Receive BND
Testnet
Masternode Staking
Free QT Wallet Software
DOWNLOAD:
Exchanges
Blocknode in the main
Blocknode is always in the forefront and the main reason why we are listed and are talking about our statistics of the currency where we know if a currency comes out in these pages is because it is serious and legitimate because they have taken it into account for their good projection and good condition so you know more about the main statistics and capitalizations that you have at the moment in the following pages.
Distribution of tokens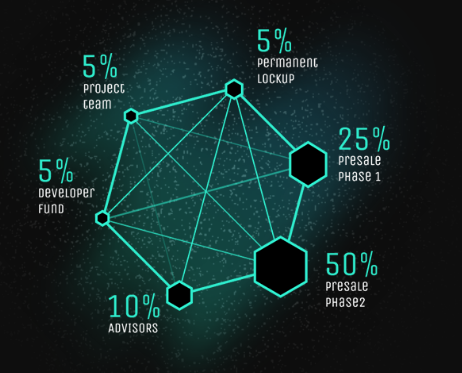 Use of proceeds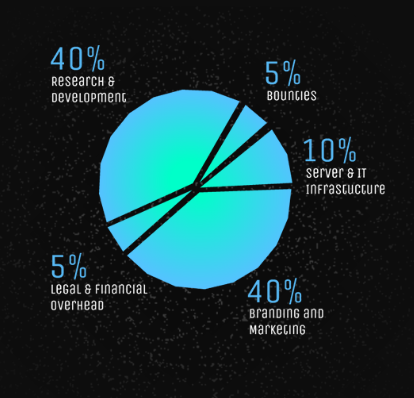 Meet the team
We can say that by presenting the team we will do it directly in discord since it is the place where these people are active 24 hours a day, 7 days a week so before proceeding we must report the following! And it is the best way to present the team as it is where we will always find it active days and nights.
It has been brought to our attention that any discord users Name#XXXX can be duplicated. The only safe way to ensure the person is real, is to copy their actual Discord ID and compare it to the original. To do this: Click Discord User Settings (bottom left of screen tool icon) > Appearance > Enable Developer Mode. Now when right clicking a users name you are presented the option to copy id for reference here are some of ours:

Admin/Dev
eyezee#9358445526944549961729
Noded#7778 401290273113767957
TX#0001 445536479972687872

Advisors
Lionz#8010 156683287350345729
Mike - Crypto Doji#9993 330666747596242956
XeZZ#4714 361923816844296212
฿itGuru฿#9743 361028813309739010

Marketing
Dr. Crypto#8833 276090574350843904
FrenchRandomGuy#0292 351181691651620866
tehmoonwalker#7120 298862652954902530
POS Monkey#1337 323166882561654784

Mods
Dark#6473 84366647078440960
Grifflet#5113 193254461643161601

Tech Support
Aleksander#5915 369545964278513664
zoldur#9950 399521543253655553
simple#9999 430442627784245279
l3adz#9172 366219630257242123

Shared-Masternodes
StakingLAB.io#8511 360476669393502210
Thomas 'Crypto' Shelby#6851 410522455723999232
snode.co#3514 425684765757145101
Maestro

MnWorld

#6343 397800703067947008
Oleg | stakecube.net#7827 417399114511286272

Meet the RoadMap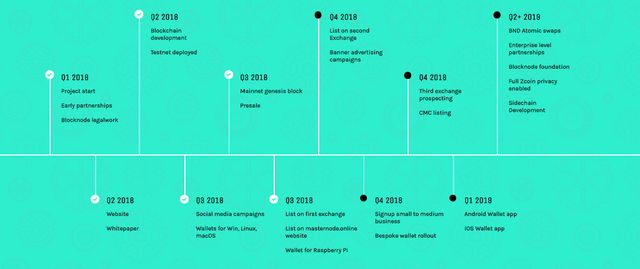 Blocknode partners

Learn about the amazing of the Discord in Blocknodes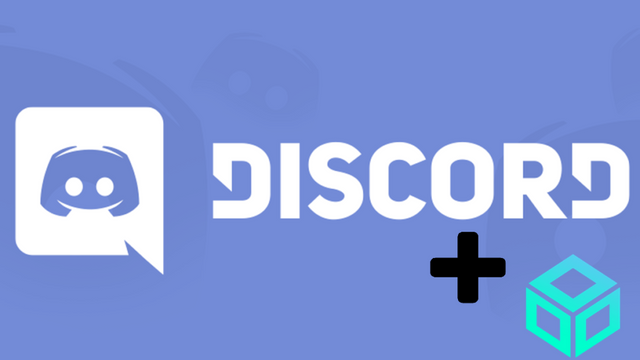 Why do I want to focus on this? because the discord at this time is fundamental for any project with blockchain technology and Blocknode is not left behind at this time is always active at any time you want to talk there is every issue and every update available! In addition, we have many communities in different languages ​​with their respective moderators to reach as many people as possible! also the developers and managers are uploading constant currency information as well as we can see several channels where we can solve many doubts without the need to write to them but in reality there is no problem if you want to communicate with them as they kindly and quickly They will answer you, they are great people! But all this is not here because in the discord we can win Blocknodes for free in their available bounties where by doing certain tasks we can win an amount of this! So in the contact section I will leave you the links to contact them! enter and have fun in the great family of discord of blocknode.
Well steemians for me it is a pleasure to have told you about this great project! If you want to know more enter the following links so you have more information as well as I hope you are there soon as this is the best option for people or companies that have a business! animate talks about it! Blocknode approaching the public and business in an innovative system of blockchain technology.
Contact us
INTRODUCE YOUR BUSINESS TO THE BLOCKCHAIN.
The future of rewards is here
---
Posted from my blog with SteemPress : http://musicayfarandula.vornix.blog/2018/10/03/do-you-have-a-business-and-do-you-know-about-the-blockchain-blocknode-will-make-your-business-more-prosperous-and-efficient/
---