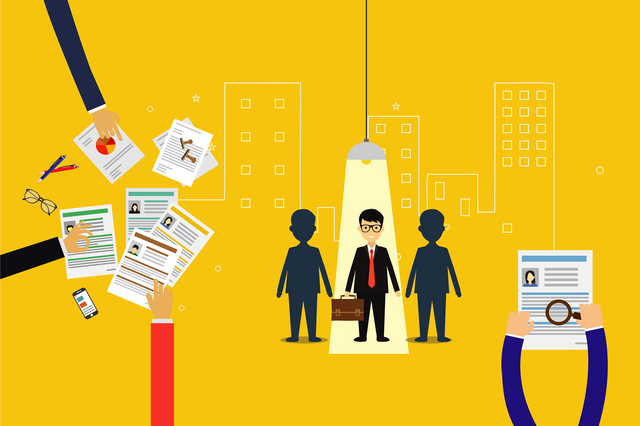 Can a candidate's reputation influence your choices and affect your recruitments? The answer is yes ! Almost half of recruiters don't hesitate to type a candidate's name on Google to find out more about them. And about the same proportion is influenced by the information found on social networks.
How can your e-reputation influence the recruiter?
HR - human resources - are traditionally in charge of personnel management. Part of their job is to recruit candidates. With the digital revolution and the advent of web 2.0, their profession has been transformed. Recruitment professionals now take into account the candidates' e-reputation. The majority of recruiters type the names of potential candidates on Google.
The e-reputation is the image conveyed by the contents, images, products diffused on the net. The traces left on the web by you or by others can have a positive or negative impact on your image.
E-reputation is a support or a brake for your candidacies. The influence of digital reputation on recruitment has been highlighted by a large number of surveys since 2010. Some figures are obvious:
According to McAfee - MIS Research software study, 8% of 18-24 year olds have already been laid off because of a social media post
According to the TNS Sofres Institute for Expectra survey, 51% of HR managers use social media during the recruitment phase
E-reputation has become paramount for candidates and employees. It can help or hinder you in finding a job. It can also impose sanctions on you if you are already in office.
Aware of the role of e-reputation in recruitment procedures, we are here to give you tips on how to use digital tools intelligently.
How to protect your e-reputation
Developing your e-reputation also means protecting it. Before each publication (be it a text, a photo or a video), take the time to reflect: is there a message (even hidden) that could harm your image? On a social network like Twitter for example, everything goes very quickly and going back is impossible.
Moderate your words: expressing your opinion on a sensitive subject can play tricks on you and make you lose credibility in your community. The Internet has an elephant memory, it is very difficult (not to say impossible) to completely erase its traces!
Having a good e-reputation is not the result of punctual work, it is a long-term job. You must repeat these actions regularly to keep your good business card online. Produce impactful, coherent and interesting content. Above all, stay honest. The issue is crucial in the context of a job interview.
---
Posted from my blog with SteemPress : http://blog.economie-numerique.net/2020/03/16/how-can-your-e-reputation-influence-your-recruiter/
---