"La fotografía es el arte de la observación. Se trata de encontrar algo interesante en un lugar ordinario. Me he dado cuenta de que tiene poco que ver con las cosas que ves y mucho con cómo las ves."
Elliot Erwitt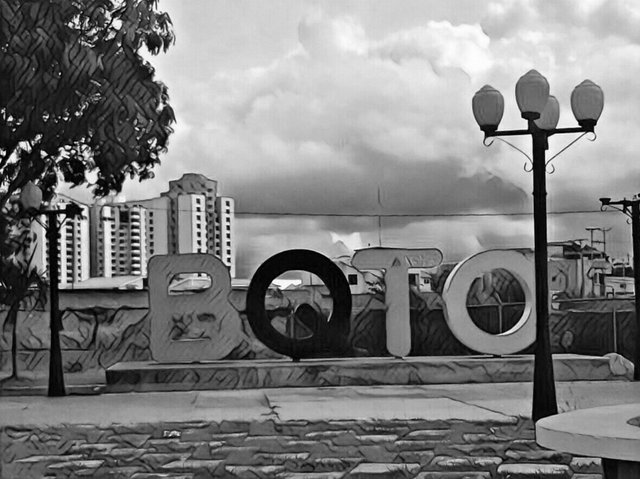 I Love BQTO
Esta fotografía que tomara recientemente, corresponde a unas letras corpóreas instaladas en el Paseo "Juan Guillermo Iribarren", el cual está ubicado al este de la ciudad de Barquisimeto. Inaugurado en 2008, este espacio público se ha convertido en un espacio cultural y familiar de la ciudad. Su amplia extensión permite realizar diferentes actividades recreativas como patinaje, andar en bicicleta, practicar un poco de yoga o ejercitarse, aunque lamentablemente, la indiferencia de las autoridades municipales y locales actuales, que han contribuido poco al mantenimiento de sus áreas, lo cual ha alejado una gran parte de sus visitantes, quienes hasta hace poco tiempo atrás, hacían vida activa allí. Anteriormente, se desarrollaban a lo largo del año diversos eventos de carácter recreativo y cultural, que incluían actividades infantiles, conciertos musicales de diversos géneros, proyección de películas al aire libre, y durante las fiestas decembrinas, se instalaba un enorme árbol navideño de mas de 30 metros de altura, elaborado con luces, para el disfrute de los barquisimetanos.
La palabra BQTO que se observa en la imagen, corresponde a la abreviatura comúnmente usada para la ciudad. La utilización de letras corpóreas realizadas con metal, acrílico o mampostería para identificar ciudades, pueblos o pequeñas villas, se ha convertido en una práctica común en diversas partes del mundo, independientemente del tamaño de la población, y además de constituir un atractivo turístico, también sirve para crear un sentimiento de identidad y pertenencia a sus habitantes.
La fotografía original fue tomada a color y posteriormente modificada con las herramientas que proporciona el editor de imágenes PicsArt. En esta oportunidad, y como lo he descrito en publicaciones anteriores, utilicé una superposición de filtros, comenzando con un filtro "caricaturizador" que me permitió incorporar elementos propios de los dibujos de comics a la imagen, y posteriormente un filtro sencillo de Blanco & Negro.

This photograph that you took recently, corresponds to some corporeal letters installed in the Paseo "Juan Guillermo Iribarren", which is located east of the city of Barquisimeto. Opened in 2008, this public space has become a cultural and family space of the city. Its wide range allows different recreational activities such as skating, biking, practicing some yoga or exercising, but unfortunately, the indifference of the current municipal and local authorities, which have contributed little to the maintenance of their areas, which has distanced a large part of its visitors, who until recently, made active life there. Previously, various recreational and cultural events were held throughout the year, including children's activities, musical concerts of various genres, outdoor movie screenings, and during the holiday season, a huge Christmas tree was installed over 30 meters high, made with lights, for the enjoyment of the barquisimetaneans.
The word BQTO that is observed in the image, corresponds to the abbreviation commonly used for the city. The use of corporeal letters made with metal, acrylic or masonry to identify cities, towns or small towns, has become a common practice in various parts of the world, regardless of population size, and besides being a tourist attraction It also serves to create a feeling of identity and belonging to its inhabitants.
The original photograph was taken in color and subsequently modified with the tools provided by the image editor PicsArt. On this occasion, and as I have described in previous publications, I used a filter overlay, starting with a "cartoonist" filter that allowed me to incorporate elements of comics drawings into the image, and then a simple White & Black filter.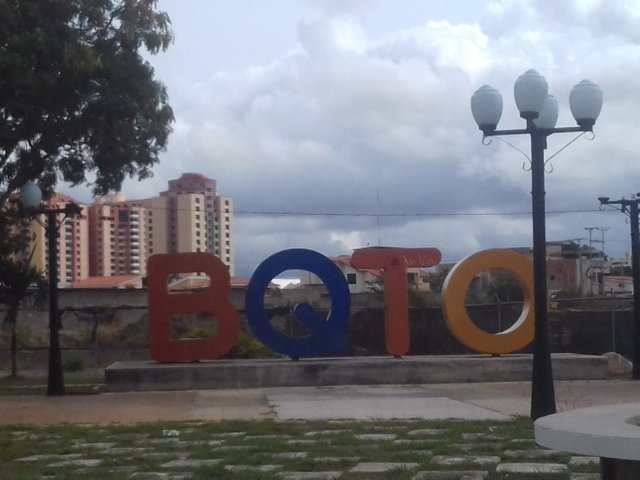 This is my entry for the #monomad challenge. This is an initiative of @monochromes. I hope you enjoy it.
Esta es mi participación para el desafío #monomad. Esta es una iniciativa de @monochromes. Espero que lo disfruten.