Hello Steemians Friends!
In today's post I'm going to continue doing a little review on toys, as Christmas is approaching, so I've given myself the task of looking for toys that are beneficial for our children versus friendly for our pocket and I've decided to divide this series by ages. In this post we will talk about the toys I have found suitable for three year olds.
Dearest three! At this age children tend to have a unique and real personality, they know how to express their emotions and can have long conversations with us, with strangers and even talk on the phone.
Today we are going to talk about those toys that are really an interesting option for our little ones and that will favour their development.
---
Toys for three (3) year olds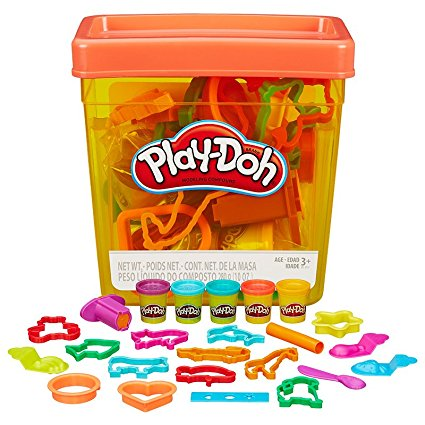 Source
Play Doh
These play doughs are great for letting creativity flow into our children as they can literally do and undo. At this stage they begin to understand what textures feel like and what they mean. Let them make figures and tell you what their imagination tells them they are, it will be really fun and its price is very affordable.
Proudly Presents
At three years of age children should be able to walk and run without stumbling, and doing activities that involve physical movements is very healthy and being in an open environment makes them full of energy. This bike will help them enormously with improving physical skills and prepare them to ride a conventional bicycle.
Skateboards
I love this option because it reminds me a lot of my childhood and how much fun I had with this toy. Today there are much more modern and evolved options. With the skateboard or scooter the child can learn to move with it in different ways which keeps it active and also gives them a taste of adrenaline and risk, which is completely healthy.
Board Games
Board games are a great learning tool because they teach children to be patient (waiting for their turn), to share, and to manage their frustration when they lose. There are many board games on the market such as this one where players pick up acorns with squirrel clips and requires matching, strategic thinking and classification.
The game of squirrel sneaky snacky.
There's also the mightymind game that says it makes kids smarter and is about building and solving complex puzzles.
The wonderful thing about board games and games in general is to give the child that moment to play as a family and be able to have fun and spend quality time.
We don't have to buy toys, we can also make them and even invent and involve our children in the whole process.
I hope you found this post useful, and we'll see you next time.
Let's play!
---
Posted from my blog with SteemPress : https://luisanahernandez.miguelvargas.org/?p=46
---