I like to try different tastes in every pub I go to. As you know, the beer world also has its own unique culture. However, sometimes you may not find the beer you want anywhere. Hence, I would say that we should be open to try new tastes.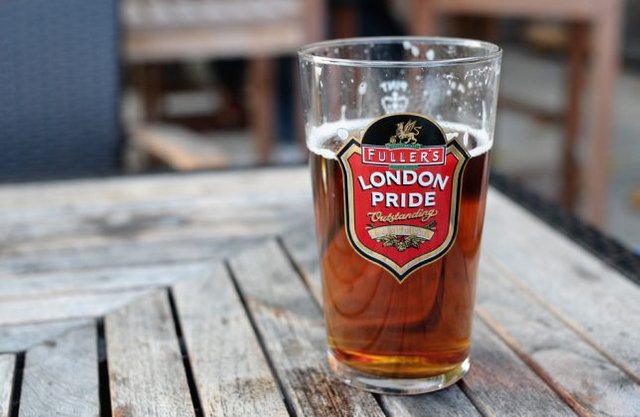 Source
A few days ago, I have tried this beer on recommendation of a bartender friend for the first time. According to the alcohol content of beer I would say it was fairly balanced firstly. Despite the intense taste, this is not uncomfortable. I felt the flavor of hops aroma very clearly and there was no tasteless side in the beer. Normally, Ale style beers are bitter but it was a little different from others. Also, the foams on top was not permanent and they was occurring as very thin particles. When I look at many of the features on the beer, the London Pride succeeded taking passing grade from me. And even also it has become one of my favorite beers I tried so far.
From now on, I'm thinking of doing some beer reviews from time to time. There are a lot of local flavors to discover and I will write them to remember their details. See you at the next beer review.
---
Posted from my blog with SteemPress : http://kedisteem.press/beer-review-fullers-london-pride/
---