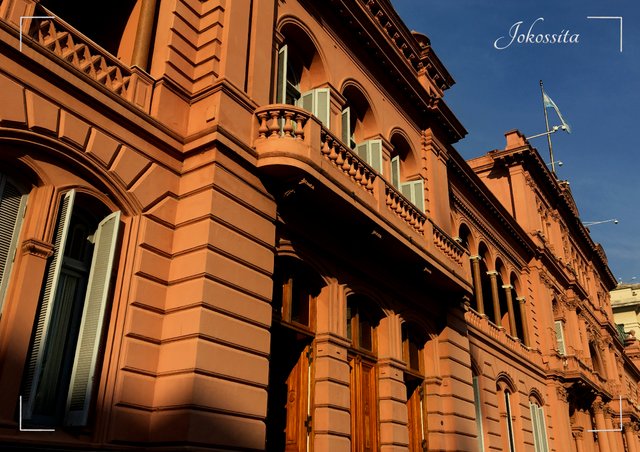 And for the hall she walks, and she moves around like a noxious cloud by the house infecting all the people that visits. Each night she choose and with her accomplice Nicolas Avellaneda she laugh of the passenger happiness of the ones who govern, fishing incautious I realized that she was, is and will be the gorgeous ghost with whom I have come across. I will tell this legend from a perspective that my feelings won't change the story and even if it happen it won't be prove of it. I tell this legend with a small smile on my face that reaches the Machiavellian and maybe if you stop to think the madness.
She lived in a Pink House, the beautiful from all the town. Married with a famous politician loved by the people and of course with a lot of money, she lived a fairy tale to the eyes of the others. Every night she opened the window of her principal room and she watched from her insignificance a giant star so different from the others, this one don't make wishes came true. When she walked outside to the yard inside the house she realized that the palms were witnesses of the cruel murder of her husband.
Murdered The Untouchable
Tittle in every Newspaper of Buenos Aires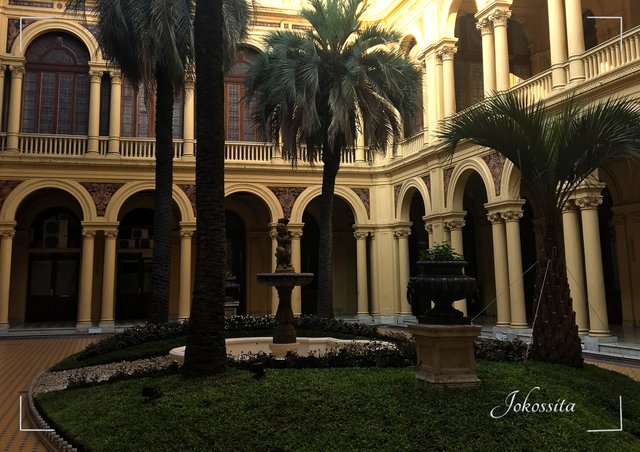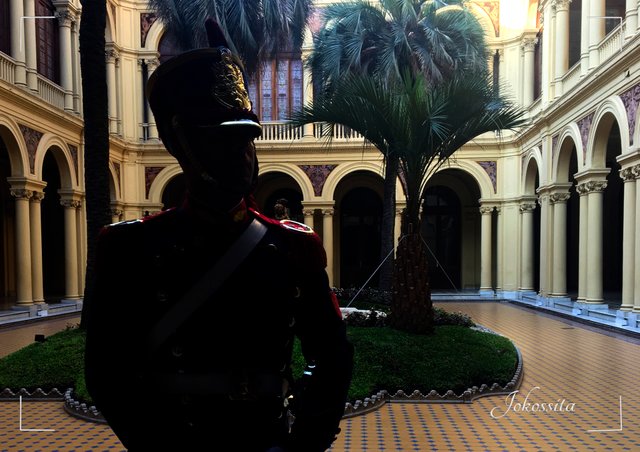 Surrounded by grenadiers well dressed, the walls and the marmol stairs, beautiful carpets and expensive mosaics and golden stuff her life pass by without sense of that tragic success.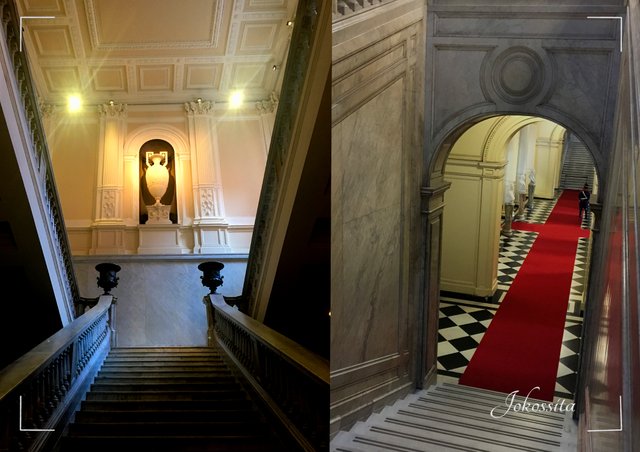 The doors of the house were taller than her self steam, nobody observed her like before, she was different. She asked for help, but the one and only who listen to her was me.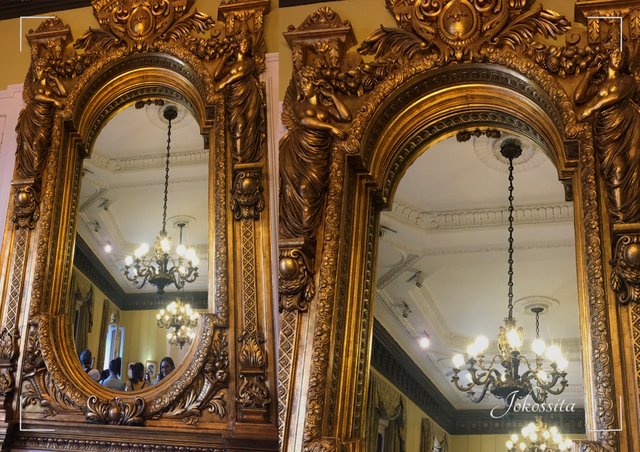 And a golden mirror reminds her how beautiful and evil she is, sadness made cold porcelain. One more ornament for the house. She cried every night in front of it trying to find herself in that face.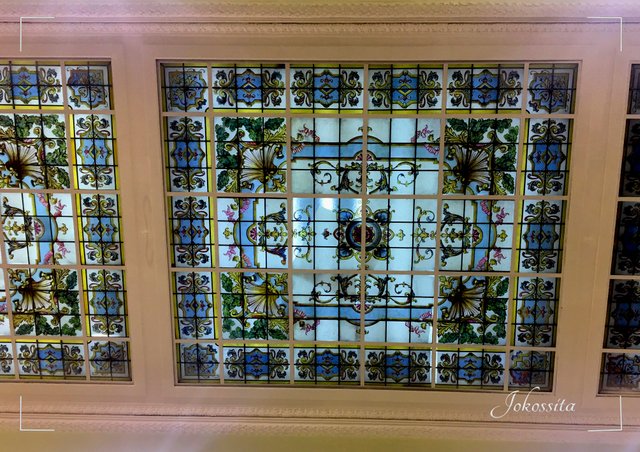 The house knows, the walls whispered and the portraits warn you, a place with so many story screams the trajectory. I was the only one who knew that she was the murder.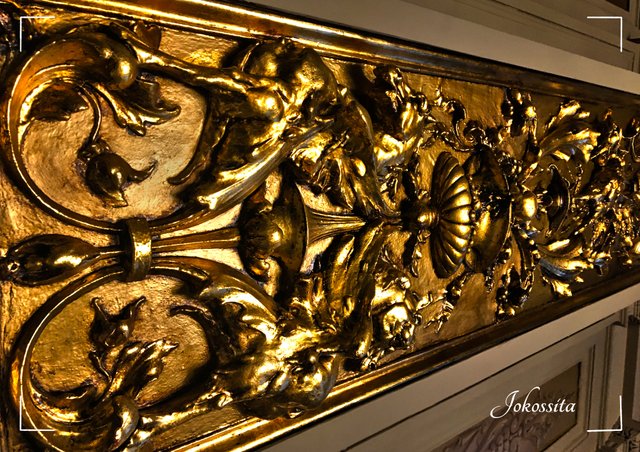 But the truth is that nobody in the modern age knows how to read lost languages.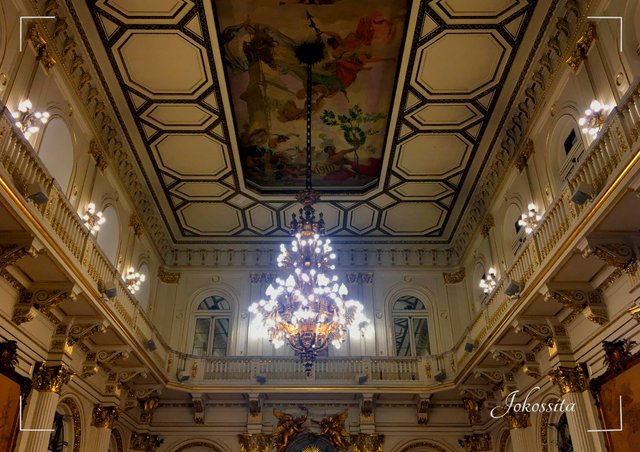 A golden saloon in her honor that reminds how much her husband loved her and she didn't. She suicide weeks later making another mark in the house and my heart; she still goes around with her toxic beauty inspiring love to incautious like me, to murder for the eternity men like the husband.
Actually the Pink House is the Presidency Home of the Argentina Nation. All the photographs and translation are mine, the story is totally invented originally in spanish.
Puedes leer esta publicación en español en mis publicaciones anteriores

This is my first post from Word Press I would love if you do any recommendations, still learning!!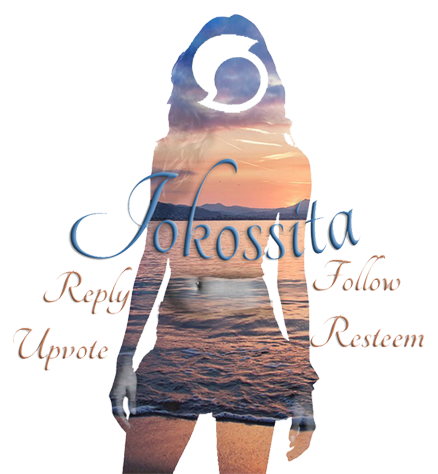 ---
Posted from my blog with SteemPress : http://jokossita.rockdio.org/2018/07/16/the-pink-house-legends-of-buenos-aires/
---