Podcast Review: A Must-Listen for Creative Pens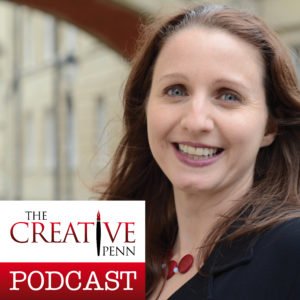 One of the earliest non-fiction podcasts I tuned into was
The Creative Penn
. It was the ever cheerful voice of Joanna Penn that first introduced me to the many and varied opportunities available to indie authors. While I need to be caffeinated before listening to her, to keep her bubbly disposition from aggravating the Mrs. Hide that always lurks beneath the surface when I wake up, she has become a weekly voice in my ear, and her optimism is infectious enough to keep me going as I plug away at my first book. She keeps her subscribers updated on the latest developments in the publishing world, and treats them to interviews with a variety of professionals highlighting different aspects of the life of a creative entrepeneur. As a bonus,
her website
is a treasure trove of resources for writers in all phases of their journey. Do go and check her out, and give the podcast a listen. It never disappoints and I learn a ton of stuff from every episode. Some of my favourites include:
Episode 453 – Writing for Audio First with Jules Horne
Episode 449 – Audiobook Narration and Performance Tips for Authors with Sean Pratt
Episode 443 – Book Marketing: Content Marketing Strategy with Pamela Wilson
Episode 432 – Pinterest and Instagram for Writers with Frances Caballo
Episode 423 – Verbalize: Strengthen your Writing with the Power of Words with Damon Suede
Episode 418 – 7 Reasons to Narrate your Own Audiobooks with Joanna Penn
Episode 384 – The Artist's Journey with Steven Pressfield
Hugs
Jasmine
---
Posted from my blog with SteemPress : http://jasminearch.com/index.php/2019/11/05/podcast-review-a-must-listen-for-creative-pens/
---
If you would like to read some of my other work, feel free to have a look around on my off-Steem blog page by clicking the banner.

___ As a writer, finding the right community–the right tribe–makes all the difference. For me, that's the INKubator. I'm one of the admins there, and I have to say I've never been more proud of something I helped build, than I am of the INKubator. We help each other improve, lovingly drown each other's drafts in red ink, and help each other brainstorm. But we're more than a writing club. We're a family. We root for each other as we submit pieces for various publication venues. We cheer and join in victory dances when a piece is accepted. We support each other through the disappointment of the inevitable rejections. We hang out, playing as hard as we work, and from the madness of our conversations, more stories are born. As a community, we span the globe, with members from Asia, Australia, Europe and the US, so chances are there will be someone there if you should decide to drop in. If we're quiet, that's because we're writing. If you love writing, we'd love to meet you! Click on the banner below to pay us a visit.