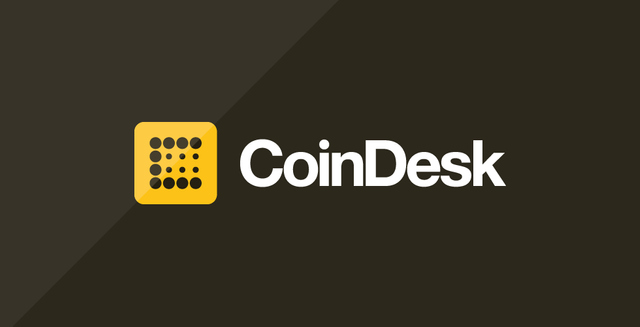 Wong returns to CoinDesk to lead its international expansion
New York, NY - June 12, 2018 -
CoinDesk
, Inc, the leading digital media, events, and information services company for the crypto and blockchain community has announced that Joon Ian Wong will be rejoining the company as its Managing Director for Europe and Asia. Wong joins CoinDesk from Quartz, where he specialized in covering cryptocurrencies and blockchain technology.
CoinDesk CEO Kevin Worth said "It's been incredible to see Joon's ascent since he first helped launch the Consensus conference in 2015. We're thrilled to welcome him back in such a vital leadership role. The blockchain industry is a truly global one, and CoinDesk has already begun deepening its international presence through our CoinDesk Korea partnership with the Hankyoreh as well as our partnership with Morningstar Japan. No one is more qualified than Joon to lead CoinDesk's continued expansion into key markets for blockchain technology."
Wong, who is based in London, will report to CEO Kevin Worth and lead the company's expansion efforts in Europe and Asia, starting with programming for Consensus Singapore, which takes place September 19-20th, 2018. Additionally, Wong will be focused on continued development of CoinDesk's current product offerings, as well as new products that combine the best of CoinDesk's journalism with new approaches to mobile and digital publishing.
"Getting the chance to inform and educate millions of people as a major new industry is forming is a rare opportunity," Wong said. "I'm looking forward to help lead CoinDesk's international expansion and support its mission as the world's best source of news, data, and information on cryptocurrencies and blockchain technologies."
The move follows Wong's initial tenure with CoinDesk, where he developed and launched the annual Consensus conference in 2015. He first joined CoinDesk as a reporter in 2013. Highlights from his initial tenure include commissioning a survey of CoinDesk readers that indicated the imminent collapse of the Mt. Gox exchange; securing and reporting on a leaked list of possible bidders in the first U.S. government auction of bitcoin; and launching CoinDesk's first markets column.
Originally hailing from Malaysia, Wong has been a journalist and entrepreneur in five countries over the course of his career. Previously at Quartz, his industry reporting led him all around the world, including reports on Bitmain's server farms in Inner Mongolia and Xapo's underground vault in Switzerland. Wong's reporting has also appeared in the Wall Street Journal, the China Economic Review, and Malaysiakini, among others. He has developed and run one of Southeast Asia's most successful technology conferences and his product development work has been a finalist for the President's Design Award, handed out by Singapore's head of state.
Wong's role as CoinDesk Managing Director of Europe and Asia is effective immediately.
About CoinDesk:
CoinDesk
is the leading digital media, events and information services company for the crypto asset and blockchain technology community. Its mandate is to inform, educate and connect the global community as the authoritative daily news provider dedicated to chronicling the space. CoinDesk hosts its annual Consensus summit, the largest blockchain technology gathering in the world, and now, Consensus: Invest, an event designed to showcase the new asset class to wealth managers across the globe. CoinDesk also publishes The State of Blockchain, the ultimate, must-read analysis on the growth in this emerging new technology, every quarter.
---
Posted from my blog with SteemPress : https://hodlitbro.com.au/2018/06/13/joon-ian-wong-joins-coindesk-as-managing-director-for-europe-and-asia/
---