尔塔阿雷火山在阿法尔语当中意为冒烟的山,这是埃塞境内最活跃的火山之一,其中的岩浆坑被称作"地狱之门"。
Erta Ale, which is one of the most active volcano in Ethiopia, means smoking mountain in Afar language. And its pit is known "the gateway to Hell".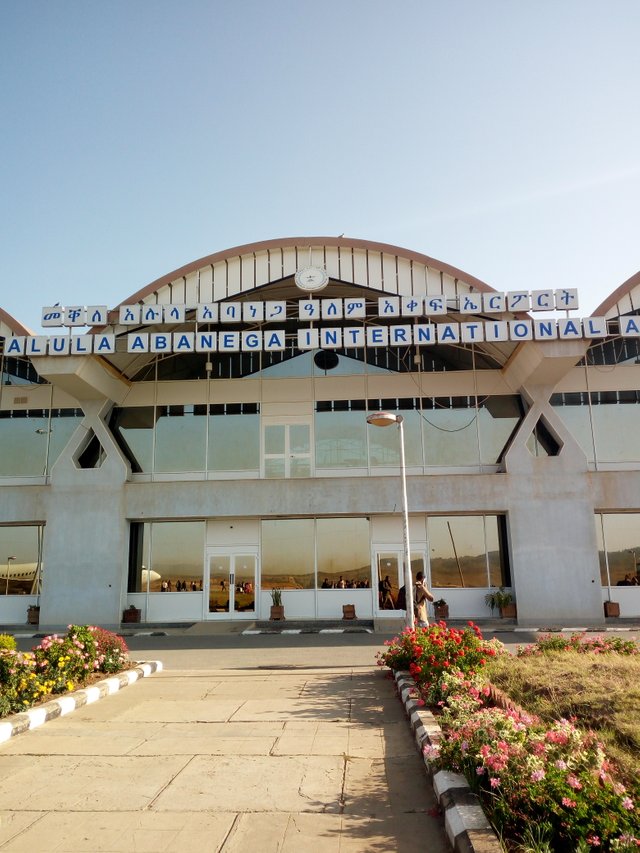 默克莱机场 Mekelle Airport
凌晨一大早我们就乘坐最早的一架航班从亚的斯亚贝巴飞到默克莱。在机场见到了导游。在默克莱城里稍作休息后便驱车前往火山脚下的营地。正常的话中间需要历经五六个小时,全程十分炎热干燥。
In the very early morning, we took the first flight from Addis Ababa to Mekelle. We met our tour guide at the airport. Usually it takes 5 or 6 hours from Mekelle to the volcano camp. So we drove immediately after we finished eating breakfast.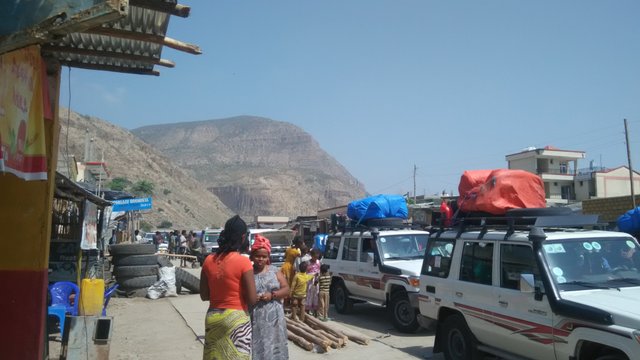 阿法州的某地 Somewhere in Afar Region
我们在阿法州短暂休整,吃了点东西,补充物资。
In Afar region we took a rest and added some supplies.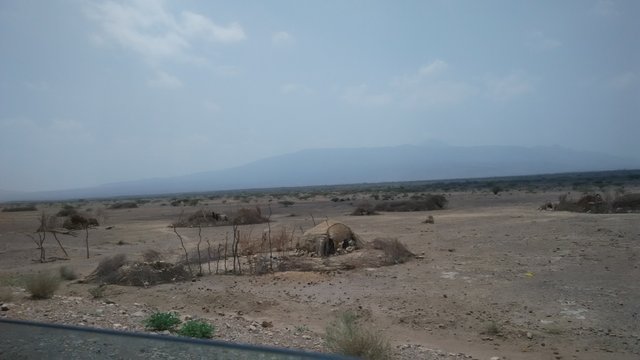 当地小村庄 local village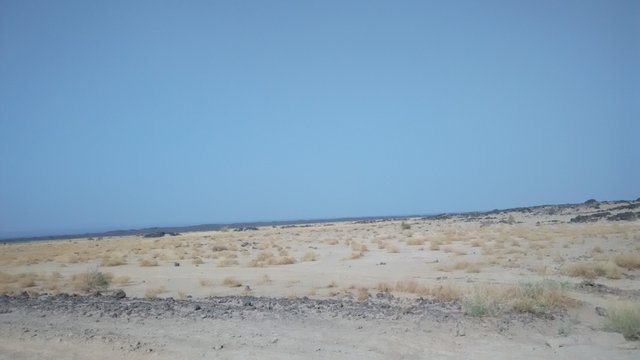 远处的熔岩石 lava rocks in the remote place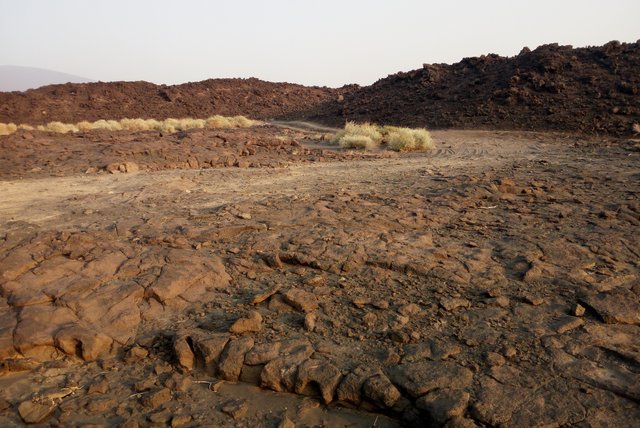 熔岩石 lava rocks
一路上都非常热,沿途我们会停下来欣赏风景拍拍照片。下午车子驶入一片荒漠,时不时会看见一些黑色火山岩石。但是距离目的地还是十分遥远。下午的太阳太毒辣,燥热的空气消磨了每个人的耐性。窗外的风景一成不变地单调,全是沙漠和熔岩石,没一点绿色毫无生机。最辛苦的莫过于司机小哥了,那么陡的坡竟硬生生地轧出一条路来。
It was extremely hot all the way, and sometimes we stopped to enjoy the scenery and to take photos along the way. In the afternoon, the car entered a desert, and from time to time we saw some black volcanic rocks. But it was still very far from the destination. The hot and dry air consumed everyone's patience. The scenery outside the window was monotonous and lifeless; all were deserts and volcanic rocks and no any green grew up. This road is a strict test of the driver's skills.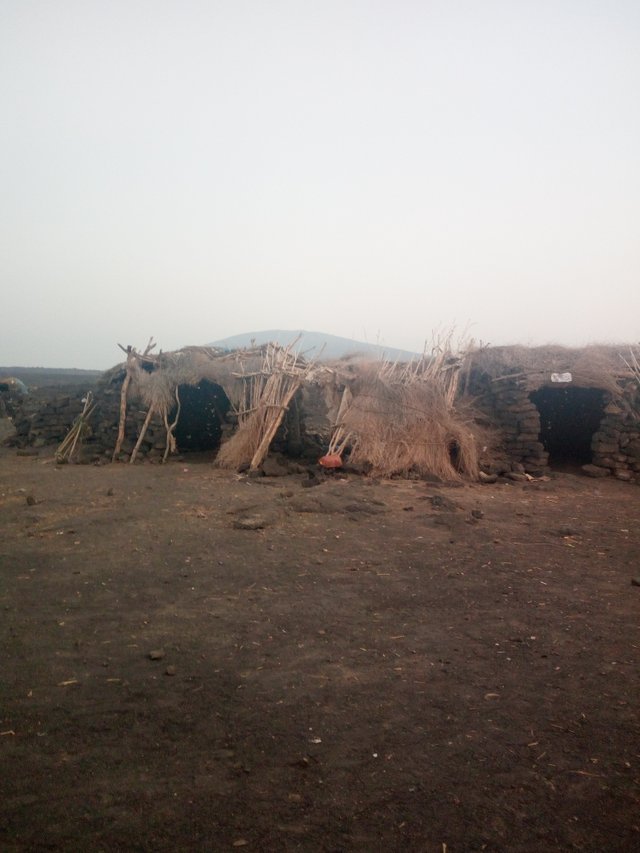 营地 camp
傍晚时分我们最到达了火山脚下的营地。随行的厨师马上开锅为我们准备晚餐。从营地到火山口不到15千米的距离,无法开车上去只能靠步行。向导把我们的部分物资装到骆驼上,我们也各自背着一点水和干粮。月光清亮夜风很大,我们摸黑出发,每个人都打起十二分精神。脚下的熔岩石很脆弱,一不小心就会踩碎把脚陷进去。空气中弥漫着硫磺味,气味越浓离火山口越近。
In the evening we reached the camp at the foot of the volcano. The chef immediately prepared dinner for us. The road from the camp to the crater is less than 15 kilometers, but we couldn't drive only walk. The rock under the foot is too fragile as to get the feet stuck. The air was filled with the smell of sulfur.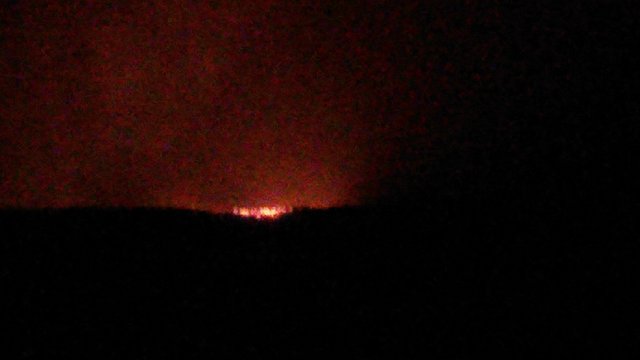 火山口、岩浆 crater/magma
向导说前一个月火山短暂活跃了一下所以我们看到的岩浆不是很多,太危险只能站在高地上眺望。山口的风很大,吹得人有些晃。远处的岩浆不断地从地底下往上冒。可惜我的手机像素低也没办法拍出这一壮观的场景。
The guide told us that the volcano was very active in the previous months. So we couldn't see too much magma and it was too dangerous to approach. It is a pity that my smart phone couldn't take it very clearly.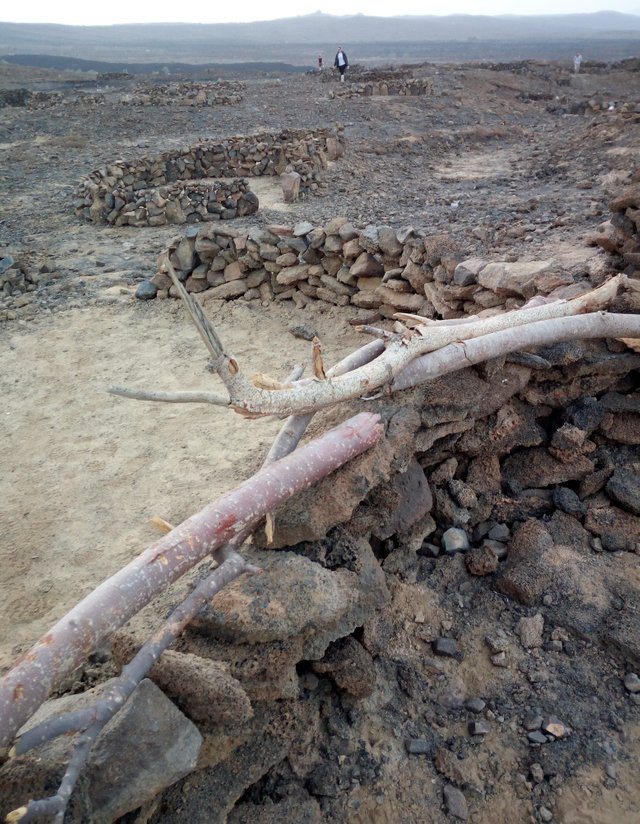 露营睡觉 camping near thevocalno
我们在距离山口附近的岩石上露营。露水很重,向导贴心地准备好了垫子和毯子。一路上的疲劳让我们很快就入睡了。一觉醒来已经天微微亮,我们必须马上返回营地,不然等到日出后气温会非常高。
We camped on the rocks around the crater. The fatigue along the way made us fall asleep quickly. When we wake up, it was already very bright. We must return to the camp at the foot of volcano immediately, otherwise after sunrise it would be too hot to walk back.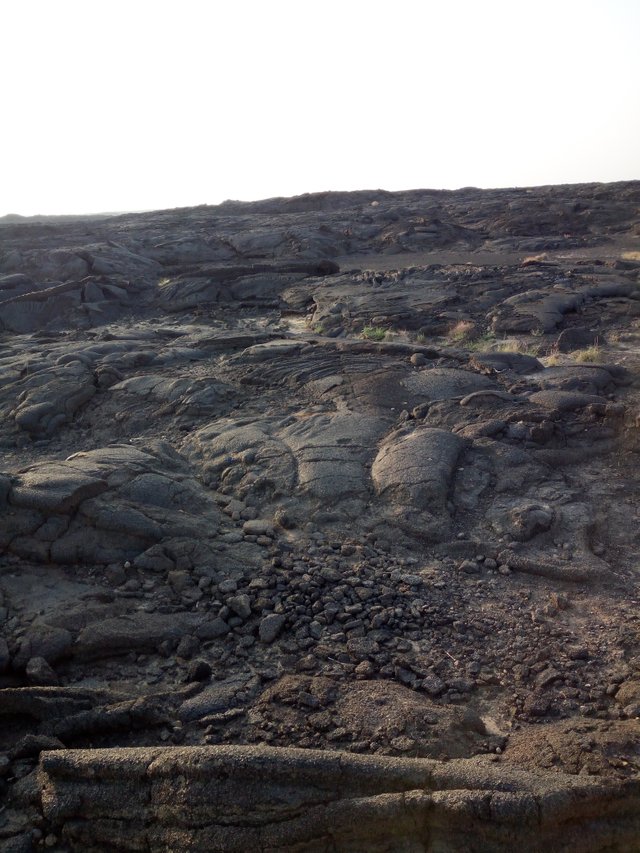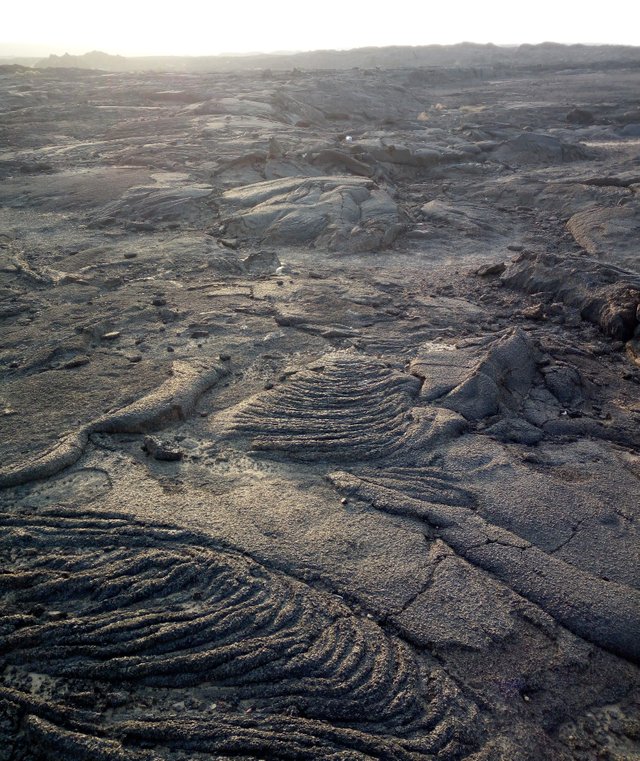 岩浆固化 all are lava rocks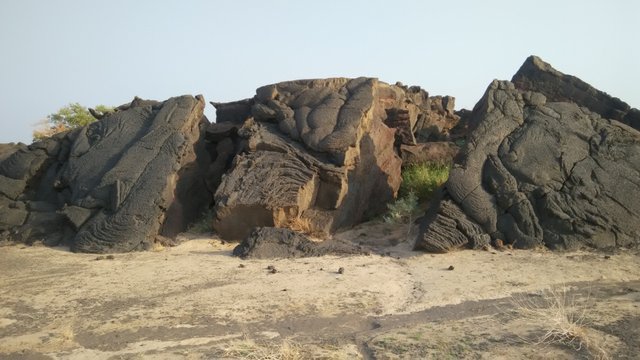 走回营地的时候才发现昨晚的道路是多么美,怪石嶙峋,还有一些小草生长其中为这片土地添加了一份生气。走回营地大家吃过早餐,分享昨晚的经历,相约以后再来。
When we walked back to the camp, we found out how magnificent the road last night was. There were also some grass growing in the lava, which added a vitality to the barren land. Walking back to the camp, we had breakfast, shared the experience of last night and everybody agreed to come back in the future.

---
Posted from my blog with SteemPress : http://cnstm.org/hmayak/?p=197
---