Easiest ways to get a Steem Account in 2019
Creating your own Steem account
Have you got your own blog or you want to start one.  Steem is the place to take those steps and where you can even monetize your blog.
There are a lot of blogs out there on the web 
but very few realise that they can also potentially earn a bit of money by posting either straight to steem or by having their blog posts automatically reposting from their wordpress website through the Steempress plugin.  This is probably also the reason why you are reading this article.
My Experience on Steem:
I have been active on Steem for over a year and a half now and had no previous blogging experience before that.  But during this time I have discovered that I really enjoy sharing my thoughts and the things I am involved in. Every account on can be checked on different sites but these stats come from Steemitboard.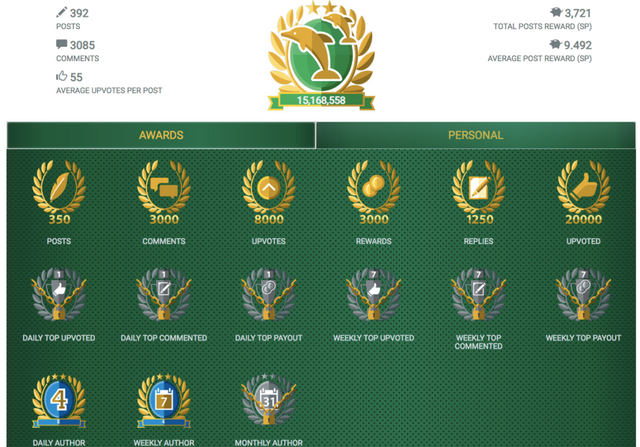 So since I have been enjoying the experience so much I thought I would share with you guys all the ways you can set up your own Steem account as well.  There are ways to get one free but take a bit of time and there are ways that cost a bit of money for the account creation but never more then a few dollars.

" Your Steem account is like a little puppy. It takes time to grow and it can be rough and time consuming when it's young, but it will grow to protect you."
The first rule of Steem is: Do not lose your password.
The second rule of Steem is: Do not lose your password.
The third rule of Steem is: We cannot recover your password.
The fourth rule: If you can remember the password, it's not secure.
The fifth rule: Use only randomly-generated passwords.
The sixth rule: Do not tell anyone your password.
The seventh rule: Always back up your password.
1. Steemit.com
This is where it all started. This domain was the only way to get on the steem blockchain for the common user for a long time. It is also owned by Steemit Inc which was co founded by Ned Scott and one of the founders of the steem blockchain.  It is still one of the most popular gateways to get onto the blockchain.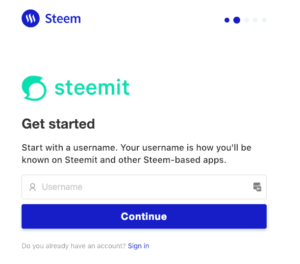 So go ahead and make your way to
https://signup.steemit.com/ / https://signup.steemit.com/
 This way will also require an email and phone number but is FREE of charge.
2. the Steem Ninja Widget:
the steem account credit card option
@Steem.ninja
is a project that came out of
@Oracle-d
and it is an easy way to create a new Steem account which allows you to do so with your credit card and costs between 2.5 and 3 dollars.
They have also created this cool widget that allows website owners (like me) to implement a widget that allows account creation without ever leaving the website.  How cool is that.  
So just pop on down to my site cryptogoodies.com/steem and you will see the option there as shown in the picture below.
3. the Buildteam account creator
the steem account crypto option
@buildteam
is a company led by 
@TheCryptoDrive
that is creating all sorts of cool applications on the steem blockchain and one of them is an account creation page where you can pay with a range of cryptocurrencies. Bitcoin, Litecoin, Bitshares, Dogecoin, Dash, Etherium, Steem dollars and Steem.
Just be sure to check out the rest of the exiting products they have already developed on their website. Either use the link on my website or follow the one here.
https://account.buildteam.io/apps/steem-account
I hope you enjoyed these tips and try to go ahead and create that account.  I know there are more tools out there but for me it was important to cover 3 different ways:
Free (with a time delay), Creditcard, Cryptocurrency
If you did use one:
How are you liking it?
Welcome to Steem and good luck. Drop me a comment and I will swing by with an upvote.
---
Posted from my blog with SteemPress : https://cryptogoodies.com/how-to-set-up-a-steem-account/
---