📸 Camera: DJI Mavic Pro (+ Polar Pro ND Lenses)
🌐 Location: Ubud, Bali, Indonesia
During my visit I was lucky to observe a very traditional Balinese ritual - the Royal Funeral. The Queen Mother had recently died and was due a funeral pyre - as per customs.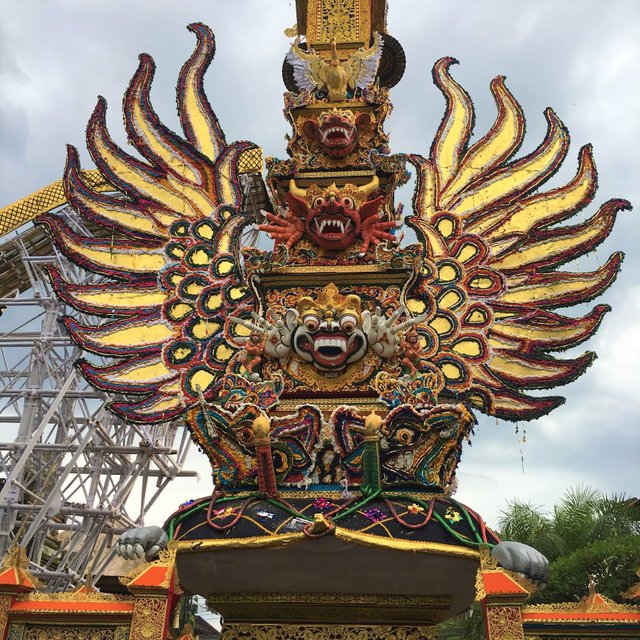 The beautifully adorned tower
I'd noticed that for weeks there was a lot of work on a huge bamboo tower and decorations in the main area of Ubud (near the palace). These were for the event and no expense was spared.
The event was public and open to all. The procession started at the Palace and advanced down the main street to a clearing where the body would be created in the beautiful sarcophagus styled as a bull. The priests were seated at the top of the tower! Both (not joking!) were carried by hand all the way. This required many local people to lift and run down the high streets in energetic bursts just to get it there! The atmosphere was electrifying, and dangerous with so many people around but with lots of good will. On the day the sky was FULL of drones capturing footage of this event. So grateful to have been present and this concludes my posts on beautiful Bali.
Don't miss the video at the end for the full experience!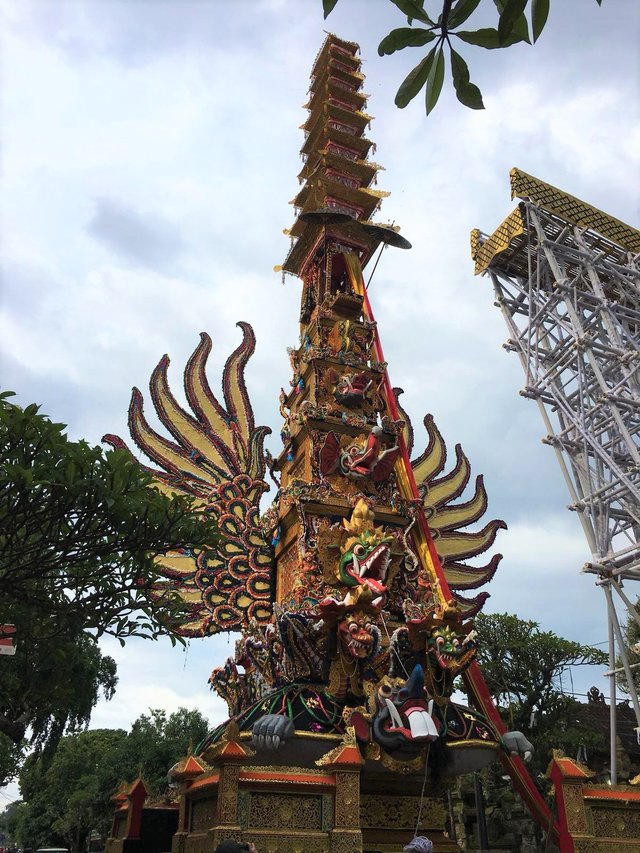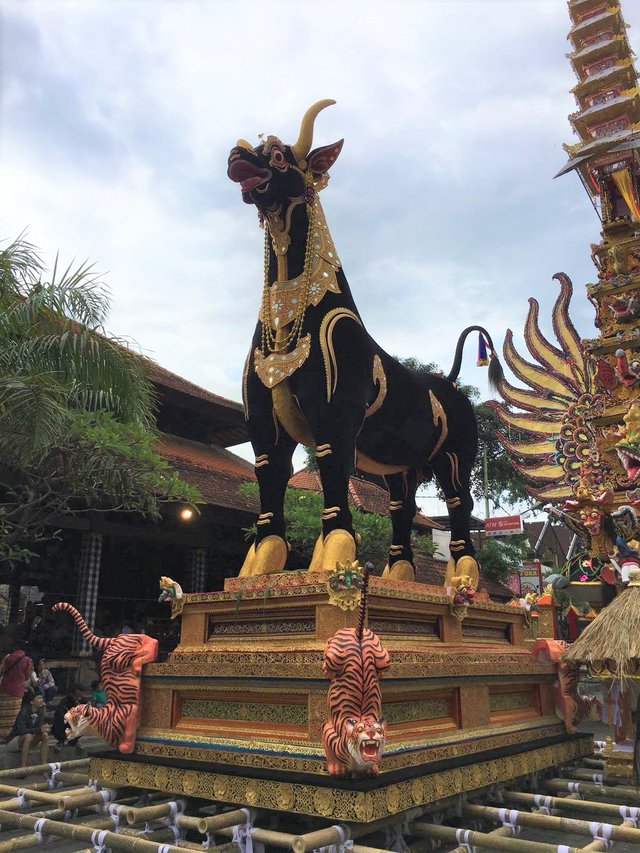 The Bull Sarcophagus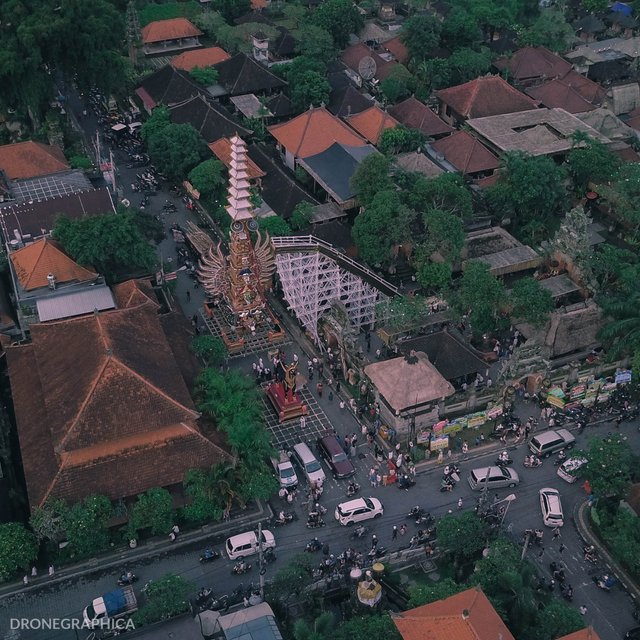 Drone-eye view of the ramp to the tower at the Royal Palace
Credit to Apples and Gasoline for putting this video together
---
💲💵 MAKE MONEY with your photography and video 💵💲
🌎🏠 Live RENT FREE / FREE HOLIDAYS by house-sitting 🌎🏠
⛏ Mine JSE Coin in your web browser & website ⛏
---

Dronegraphica Website
Facebook
Instagram
All images and content is my own and if you like them please consider an upvote, follow, comment, ask questions or get some discussion going, It'd be great to hear from you!
---
Posted from my blog with SteemPress