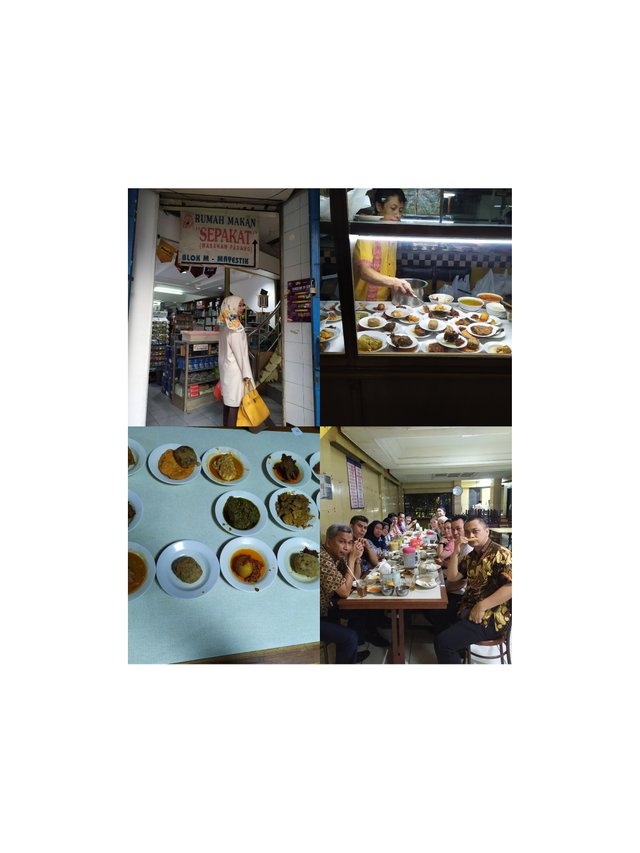 A day in last week, I spent dinner with my co-workers. This time the head division would pay for our dinner to threat us, we would do 'buka bersama' which mean we eat dinner with the other Moslem co-workers who are doing their fast during the holy month.
We ordered the food that we wanted around 1pm that day because we were going there 15 persons for the dinner. Because the restaurant would close that day on 6.30 pm, they had already sold much of the food before we ordered it. We gave the food order to them, some of my friends were a bit disappointed because they couldn't get the order that they wanted so they needed to change their order.
Now next to the dinner, we arrived there around 5pm. Only 5 of us arrived there earlier,included me.
The place was modest and located on the 2nd floor of a store.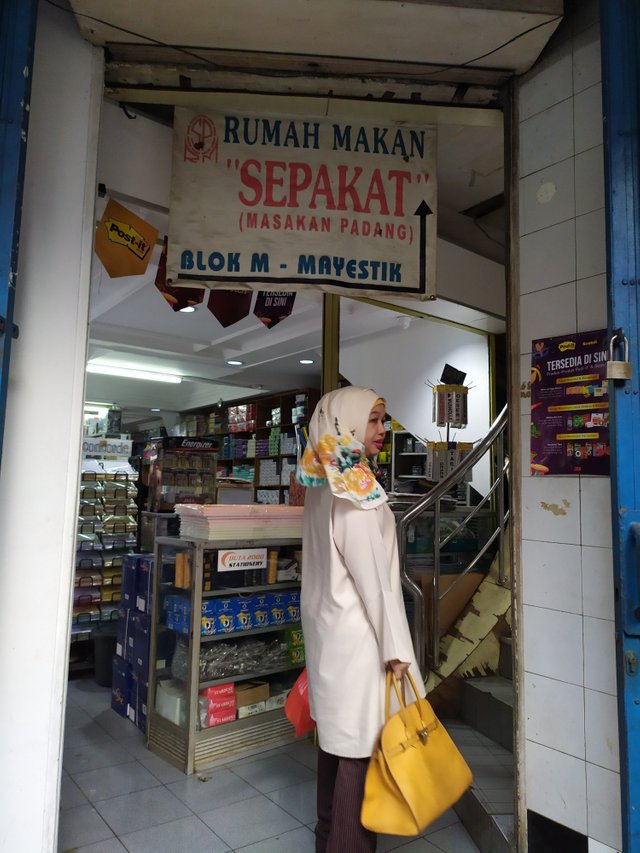 The dining area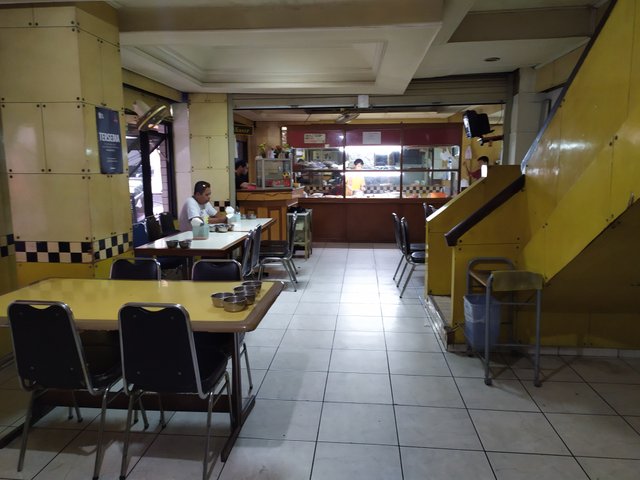 Where they prepared our dinner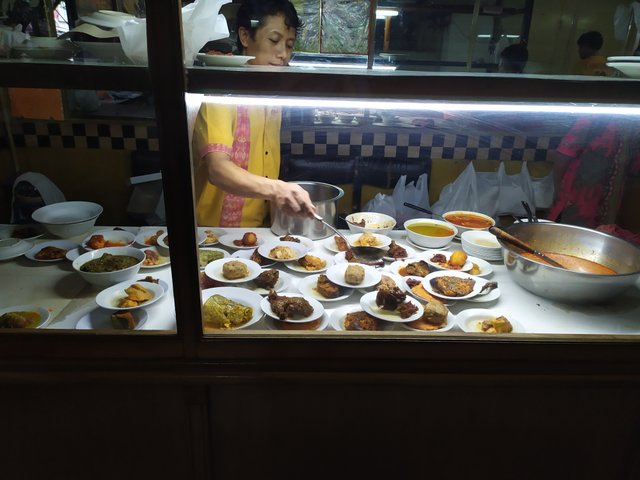 The table where we ate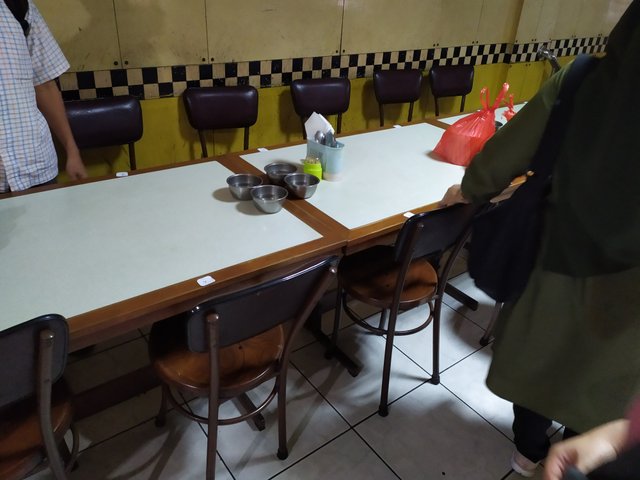 Our menus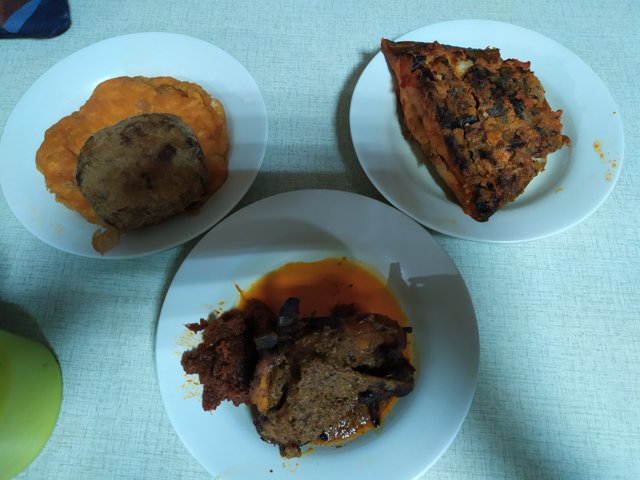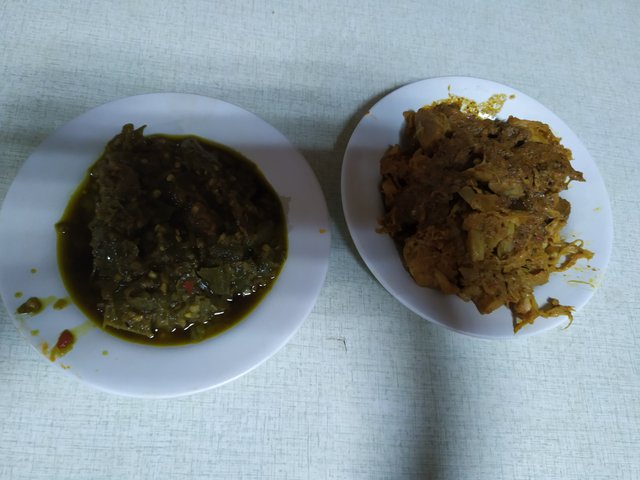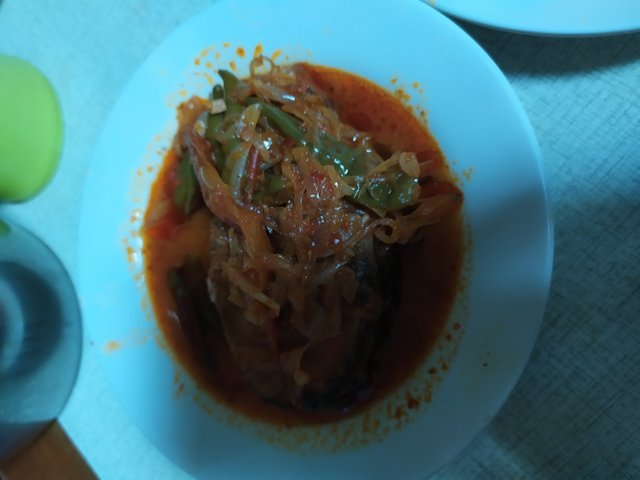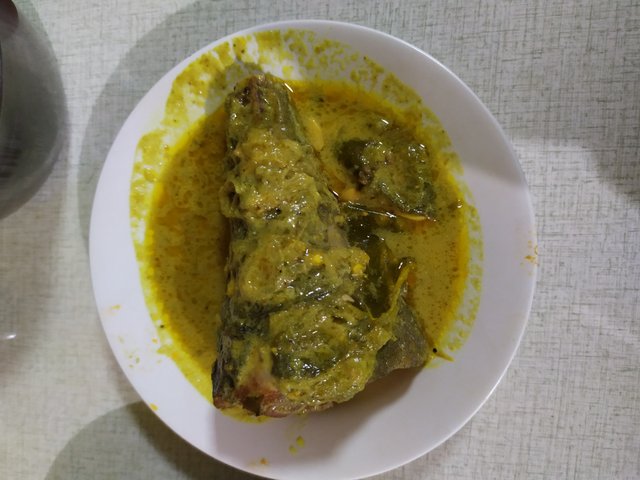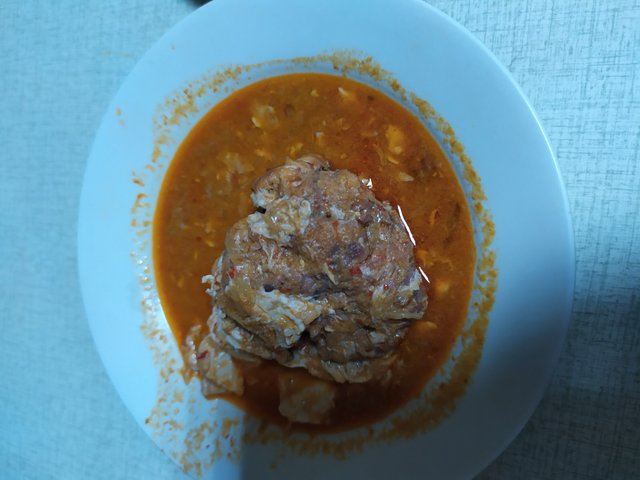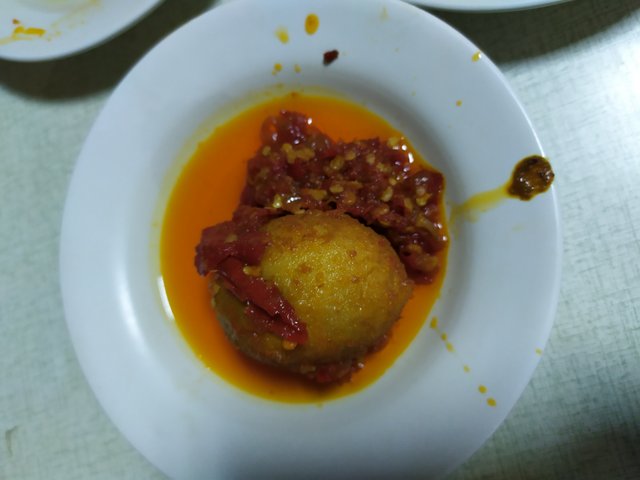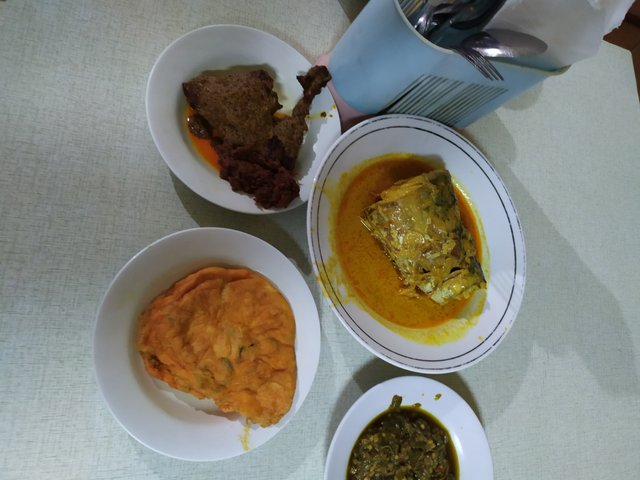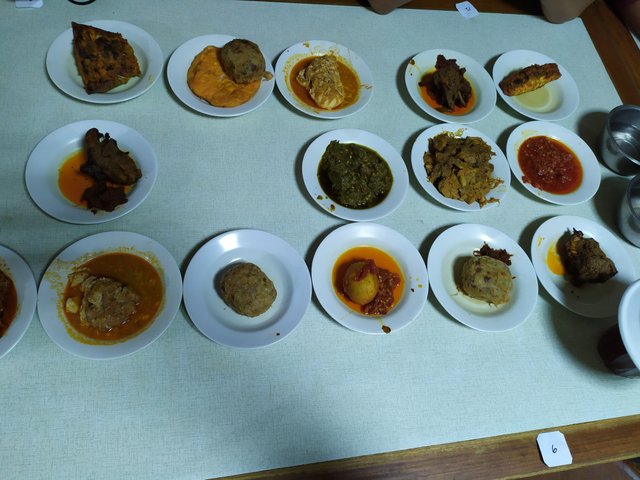 My order were gulai otak (cow's brain cooked with the yellow spice coconut milk), tengiri asam Manis (sour and sweet fish) and perkedel (fried mashed potato). I also order the cow skin chip to complete my dinner.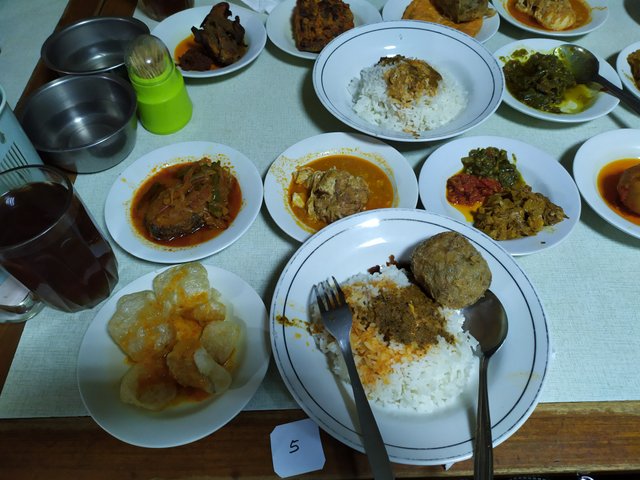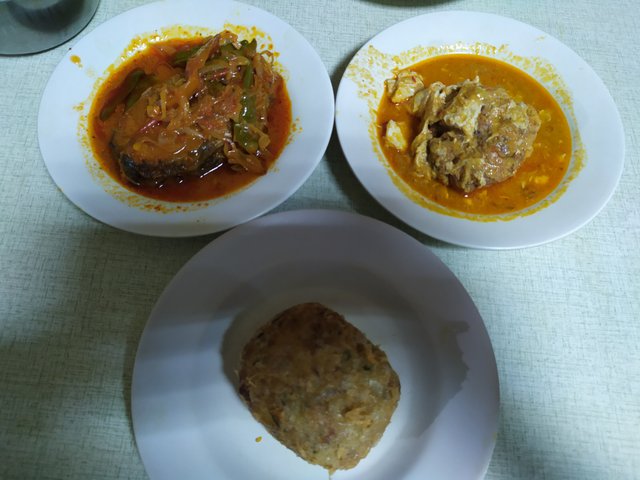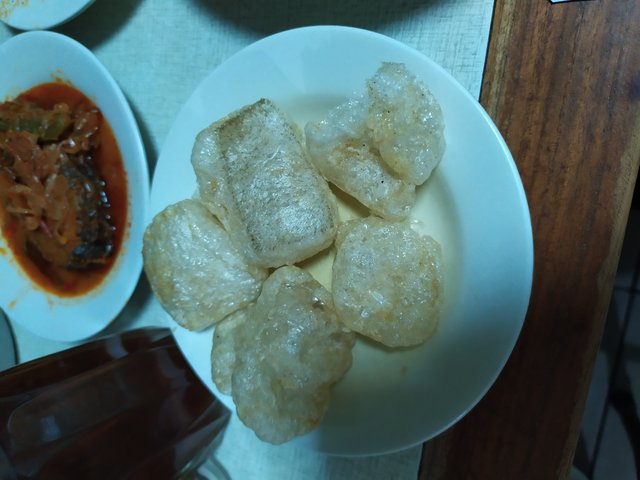 The taste of my order was ok. The brain felt yummy and soft like usually. I ate the fish with much red chilli sauce because it wasn't spicy at all. And perkedel was just fine.
The special menu here which made my head division wanted to eat in this modest padangnese restaurant, gazebo.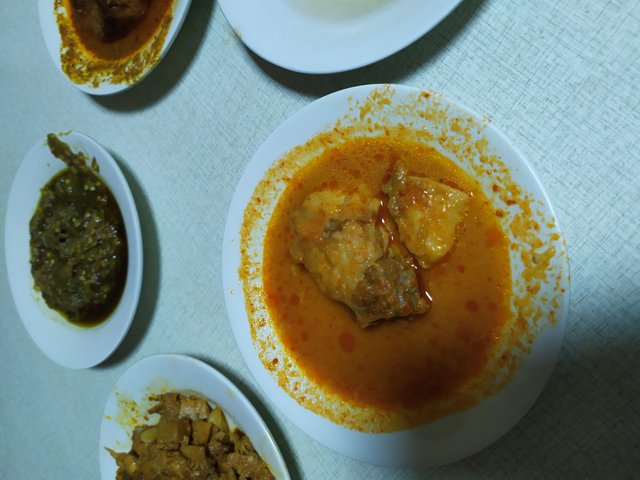 Actually this was my first time saw this menu. It made from the cow's fat and cooked with coconut milk.
After had dinner together and did the chitchat, we had taken a picture together before we got back.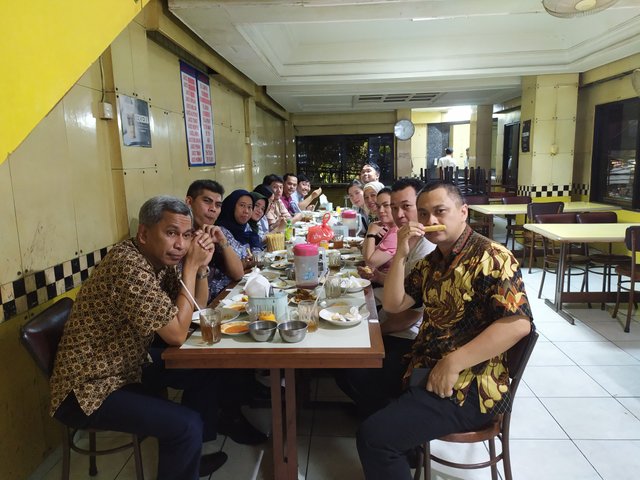 The dinner was nice because we enjoyed the moment together although the place was not comfortable. Thanks to my head of division for the dinner threat.
---
Posted from my blog with Steem中文社区 : http://cnstm.org/blog/2019/06/02/buka-bersama-gathering-dinner-with-the-co-workers/
---