Fellow workout geeks, finally I'm back after some serious sickness. I know it was all excuses, I could have done atleast some sort of burning workout just to keep myself active, but I did not. And there goes I wasted almost a week. That however, all has been rebooted since last Saturday as I decided to kick myself off the bed 6 o'clock in the morning!

Saturday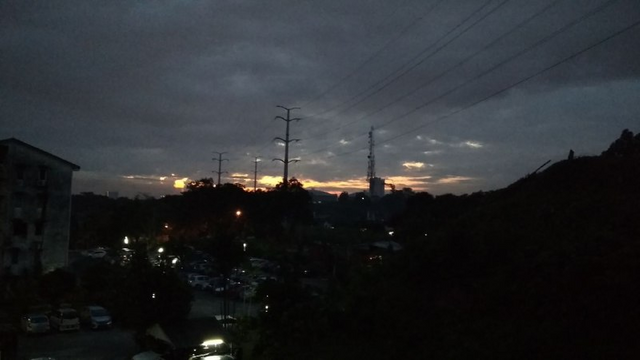 I did woke up at 6, but I managed to drag myself does this and that, hanging around at my apartment for a little longer and finally got myself off the door by 6:45 instead. Heavy clouds at the outside, but I guess nothing is going to stop me!

I did a short run for 2km, but I did not push the uphill. I'm only doing some walking, snap some photo and practice my panoramic view capture. It appears to be the time not right. Exposure from the far east has causes the whole picture to be a little too bright on the clouds.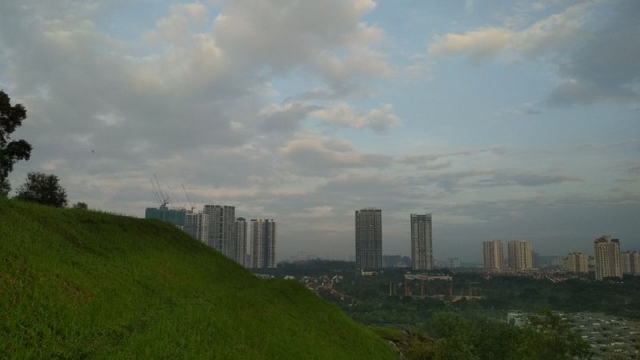 Once again, I did not run for downhill, am doing regular walking to avoid further impact that may cause more pain to the knee joints.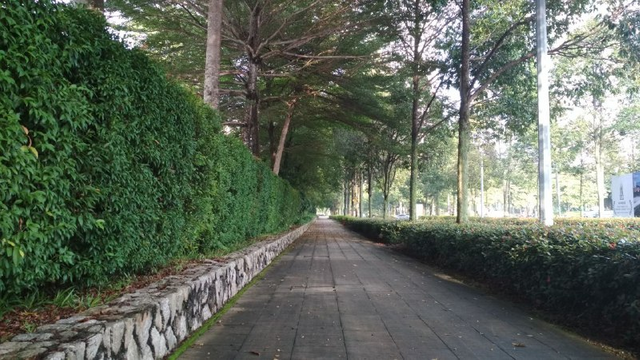 By the time I reached the park, sun already well raise. I'm taking a lot of heat from the east side, but that's alright. I have the whole track covered since it's long weekend, people had left town.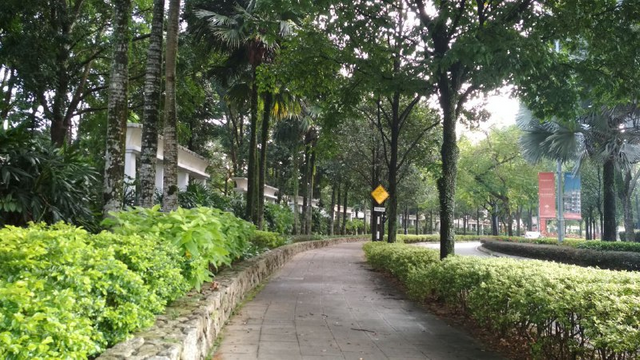 Like I said it earlier, basically there's not many coming out to do their workout. I guess I'm one of the few who manage to drag my ass off the bed and start moving and start sweating. Run resume at slower pace but keep running as encourage by
@king-cobra
.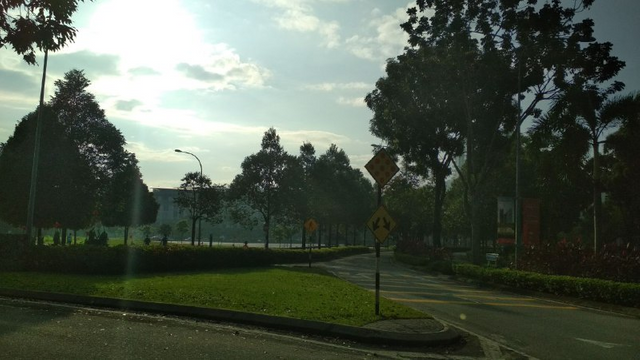 Speed was not really well, did my 8km run in about an hour and a half. It's slower than my walking speed due to stopped at many point to take photos, and for a fact that did not run up or down hill to avoid further damage to the lungs.
Sunday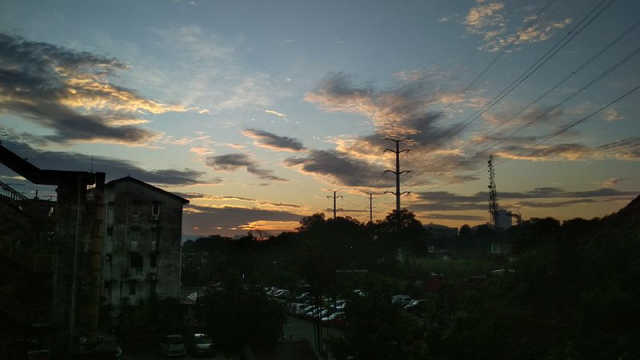 Woke up late, but caught this beautiful moment when the sun breaking off the skyline and sending strong rays passing through the heavy clouds. I don't know what am I trying to describe here, but all I know is it's really beautiful.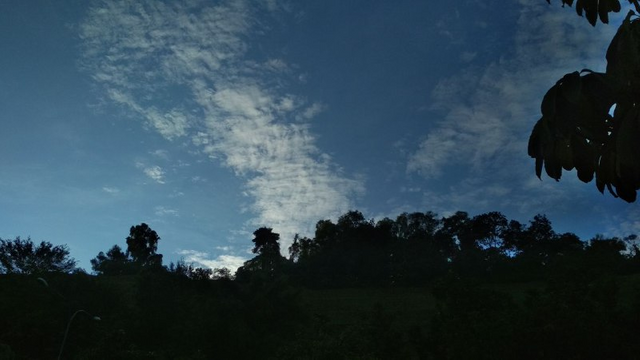 Today's workout is short. I already planned to do complete it within an hour. It's a 400meter intereval run, but 10 reps. I did nottake the hike because 400meters is not going to get me anywhere near half the hike, neither coming down. I decided to run the flat ground instead, to regulate my breathing.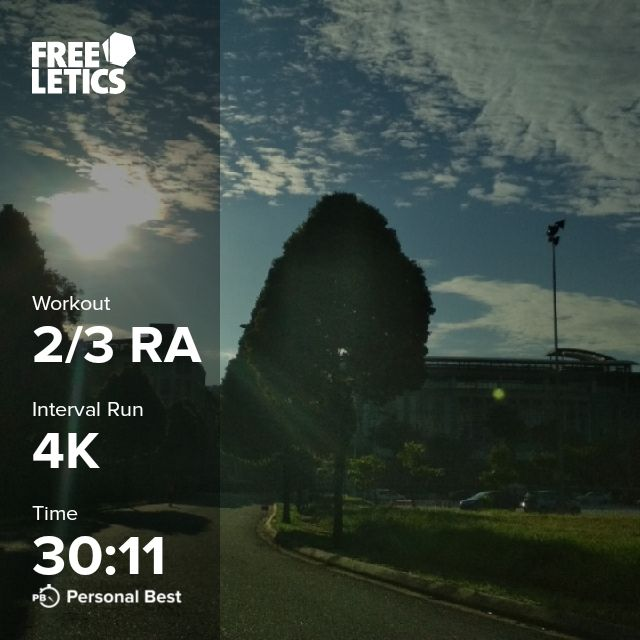 Surprisingly, did it in half my expected time! Wohoo!!! Anyway, running is not really benefiting me due to my knee problem. After the run, I have developed some serious knee joint pain. Usually I don't run two day's straight, but I did it anyway.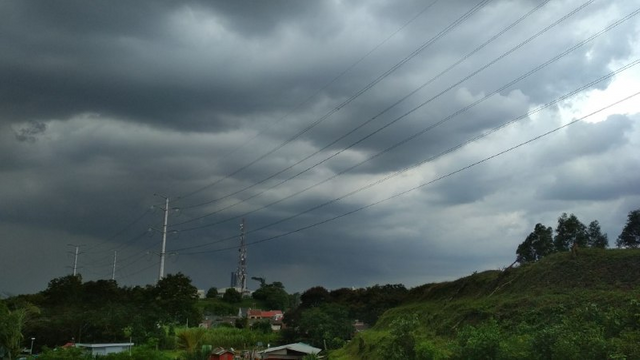 This was nothing to do with my run, but during the evening I did thought of going out for an evening walk, but the sky does not allow me. And yes it does rain.
Monday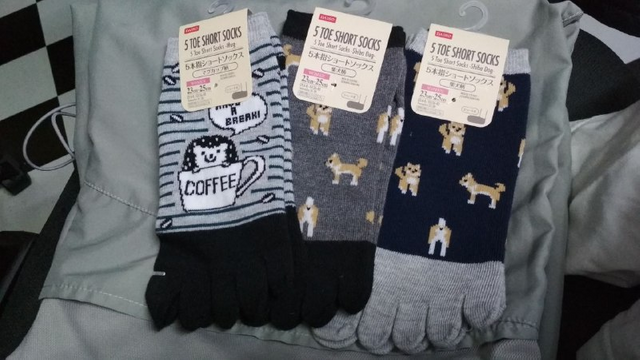 I've been trying to search for 5 fingers socks, but I guess it's just not so popular here in Malaysia. In the end, I found these at Daiso, and trust me not all their outlet have stock. And these are for women. I had to buy them, otherwise my old socks are so thin now and I'm afraid if I break them and then I will break my shoe's insole.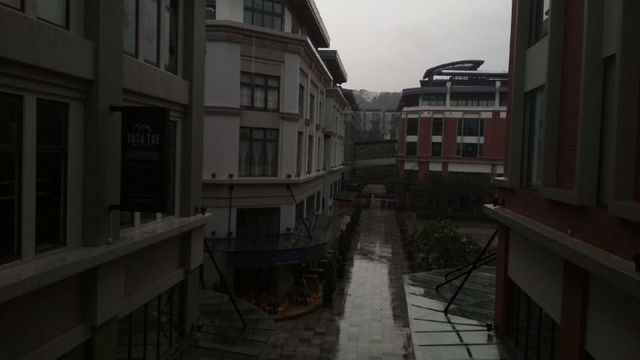 By the time I arrived the park, it was 7am and raining heavily. I looked around and there's no point running in the rain. What if it got me another week of sickness? So, a mall run initiated.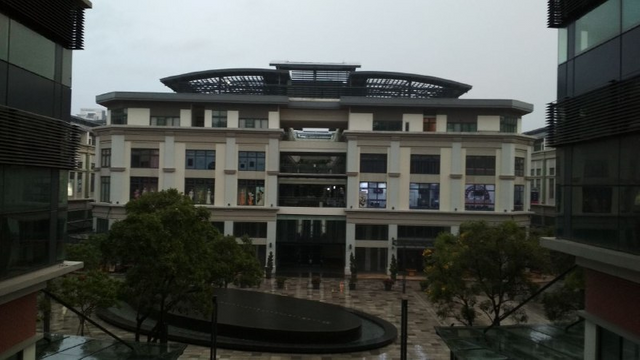 These buildings are interconnected, and therefore I can run the whole business center on their first floor. Other than this middle block D is not connected. Next time I want to go to that block for a window shopping.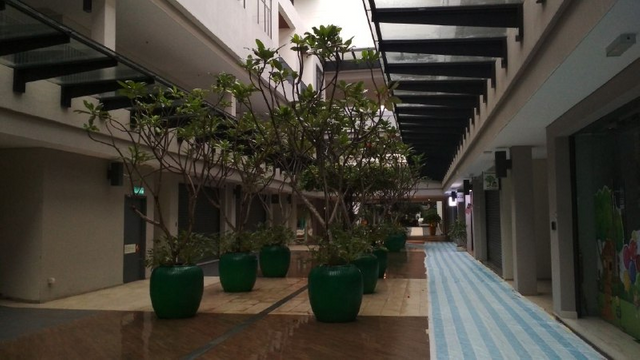 Why was I having so much fun running on a Monday? That's because today is the replacement holiday in Malaysia, as Sunday was Deepavali celebration for our Indian friends. So once again, it looks like I'm the only person occupying the mall.

More building they're going to build here, I'm guessing soon we will have problem to look for parking space. Anyway, the rain looks subsided, it's about time to head out!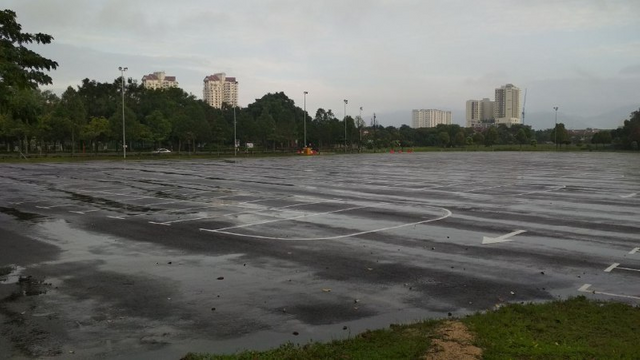 On a Monday morning, moreover it's a replacement holiday, and it's rain! Who in the right mind will wake up early and go to the park?!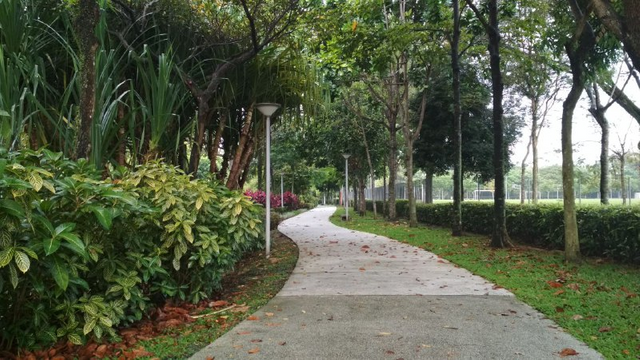 Once again, I virtually own the park now! I don't see anyone around even after I walking for half a kilometer.

A quick panoramic view at the lake, but the sun is up already and therefore the exposure has been screwed up a little. Anyway, due to heavy cloud and fog, basically the sky looks really "grey".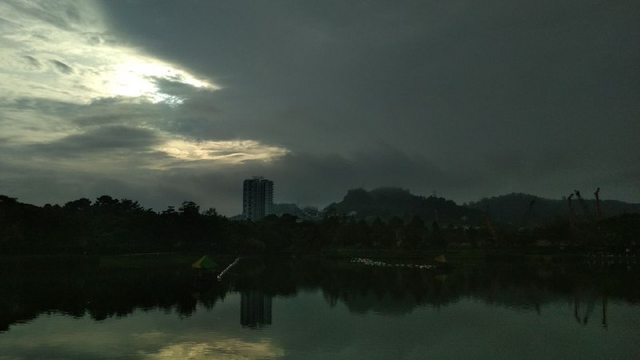 Just before I end the day's report, here's one last mirror view of the lake which I think it's pretty cool. I hope you enjoy the weekend report.
---
This is not a competition with @erikahfit but we respect each other and we give mutual support to each other so we will be on track and keep ourselves motivated. I want my sexy beach body, and she wanted a healthier body. I will recycle this portion of footer to keep reminding us we're on a mission.
---
谢谢大家一直以来的支持和对我疼爱有加。如果方便,请你点击下图到我的个人资料网页为我留言请我吃星星哈。

CREATE YOUR OWN @REVIEWME PROFILE TO START EARNING CREDIBILITY STARS FROM THE COMMUNITY!
---
Posted from Steem中文社区 : http://cnstm.org/blog/2019/10/28/lose-weight-and-look-good-episode-101-2/
---