| | | |
| --- | --- | --- |
| Current city(所在城市) | 吉隆坡 | Kuala Lumpur |
| Weather (天气) | 阴31度 | Cloudy 31'C |
| Exercise (运动展示) | 体重运动 | Bodyweight Training |
| Focus(注重部分) | 腹部/下半身 | Core/Lower body |
Prolog 前言
First day going to work in 2019. I like what my friend Uncle Choy we call him, he's actually not much older than me, but he posses the intelligent of a 60 years old man. What he told me is true, do not get overly excited on new years. The job are the same, the salary are the same, the wife is the same. Nothing has changed except the calendar it self. So I went for lunch at my usual restaurant since I have not change my job, I look at the food counter and decide. Ok fair enough. I'm going to change my eating habit since I can't change the food anyways. I have reduced the portion of rice, from 3 seperate veges reduced to 2. Don't get me wrong, I'm not starving myself. Look at the portion, it can still last me until 7pm.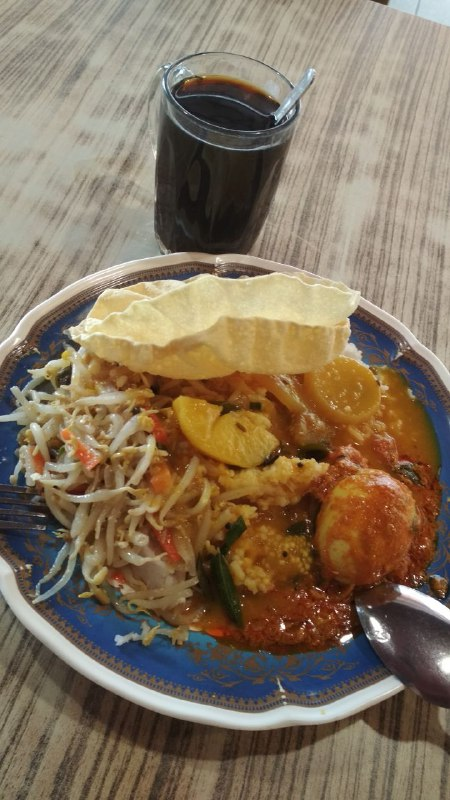 2019的第一个上班日,突然间想起我的朋友菜叔叔,每个人叫他叔叔因为他又60岁的智慧,其实他不会比我大几年啦。他说呀,过了个年别得意。基本上除了日历,其实工作/工资/老婆还是一模一样。菜叔叔所言极是吖!既然没有换工作,今天吃中饭还是老样子到经常去的印度店吃咖喱饭。不过,我心里面想着的是既然不能改变环境,总有办法改变自己吧?所以决定了改一下以往的饮食习惯,饭的份量减少,菜也从三样减少到两样。可别以为我会饿坏,这一顿饭还真的饱到傍晚七点呢。

Workout 运动
This is rather new to me. Before I stopped my subscription with Freeletics two years ago, I have not seen this workout module before. I remember two days ago I did some workout which involved Squats, I have trouble getting myself up after squat. And once I hit that START button, I shitted my pants. I need to do literally 220 reps of squats! I can't remember how many counts of jumping jacks, if my memory serve me well, that's just almost the same amount of reps as my squats. I hate leg days!!!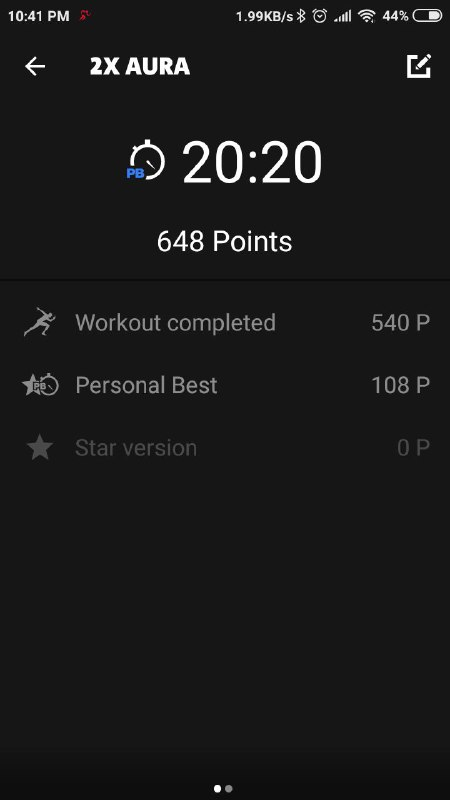 今天的运动课程对于我来说还是第一次。距离两年前我最后一次买课程上课,当时这一堂还没有看到。我记得两天前才做了一些深蹲,结果这两天在坐下后要站起来会疼的尖叫的。果不其然,当我按下了"开始"键时,立马后悔了。220次深蹲,看了都想吐了。不过开始了,钱也付了!不能退缩,结果还是硬着头皮干完了。还有开合跳,都不记得跳了多少次,好像就是深蹲的数目。现在下半身都失去知觉了。最讨厌练脚了!!!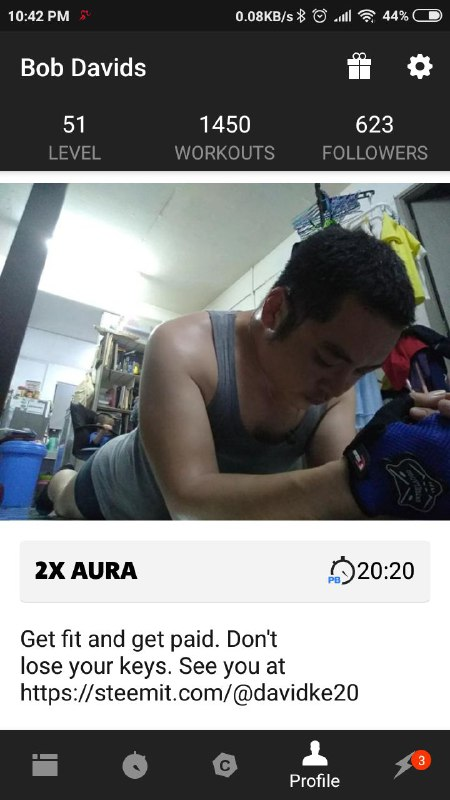 ---
I would like to thank all my friends and family who has been supporting me. Feel free to leave me feedback by clicking below yellow banner. > 谢谢大家一直以来的支持和对我疼爱有加。如果方便,请你点击下图到我的个人资料网页为我留言请我吃星星哈。

CREATE YOUR OWN @REVIEWME PROFILE TO START EARNING CREDIBILITY STARSFROM THE COMMUNITY! CREATING YOUR PROFILE IS EASY! JUST FOLLOW THE STEPS HERE ☜(ˆ▿ˆc)
---
Posted from my blog with SteemPress : http://davidke20.vornix.blog/2019/01/02/cn-sport-workout-diary-episode091-%e8%bf%90%e5%8a%a8%e7%b3%bb%e5%88%97%e7%ac%ac%e4%b9%9d%e5%8d%81%e4%b8%80%e6%9c%9f/
---