SteemPress for Dummies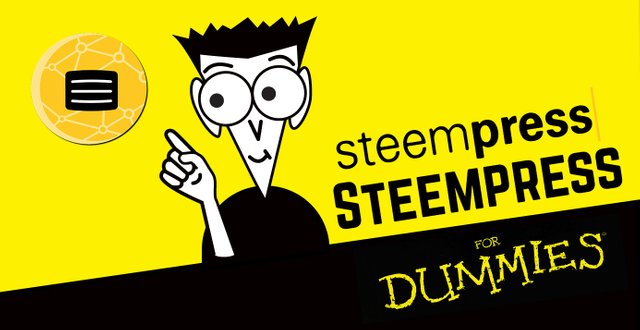 I may not able to discuss this day about a few decentralized apps, or applications powered by the steem blockchain. Hence there has been a lot of request that I have to create how to install or use SteemPress plugin, well this is it. Also please be advised that this course is non-professional and non-technical, lets keep the Steem Platform fun and simple to understand.
This Tutorial is un-official course from the book called courses for dummies, it is just an educational initiative so other may able to post with their blogs using SteemPress
Requirements of this Course
Steem Account
Knowledge about your Posting Keys
WordPress Blog
Your Computer (Dont use Mobile)
Basically You (not a bot)
Objectives of this course
Learn to Install the Plugin
Learn to Use the Plugin
Read the important FAQs
About SteemPress
First Step
Of course you need a Steem Account for this one and your own wordpress website. I recommend that you will be needing to buy one from the selected and trusted hosting servers like the following.
If you want for to use SteemPress for free, (which I do not recommend).
It has a 23 hour run time, 1 hour time maintenance. Still I would not recommend you from creating your own website with this hosting server, (because it is basically for free, and sometimes the team would love to curate websites that are marketable - I dont know if thats the right term of saying that, and obviously that is what the team wants no hard feelings ;) )
Examples of successful websites from Filipino Bloggers.
https://www.belleandbrushes.com/ by @adeline24 (About beauty, arts and etc)
https://pinayteenvestor.com/ by @smaeunabs (Financial, Cryptocurrency and blogs)
https://millenialwanderer.com by @jassennessaj (Personal Blogs and his Carrier)
https://chuckunlimited.net by @chuuuckie (Personal Blogs, Photography portfolio and the likes)
Second Step
Are you inspired on creating of your own Blog? Then how about create one now. I usually get this question "Is it okay to use BlogSpot websites?" - I think not, but if you are able to integrate it with your PHP and CSS skills + the wordpress then that would be a no problem. As long as you know what you are doing. But I never saw someone who created his/her own wordpress blog using blogspot.
Now, I assume that you already have your own wordpress website and edit the looks of your website. Then proceed to your wordpress dashboard just like the screenshot below.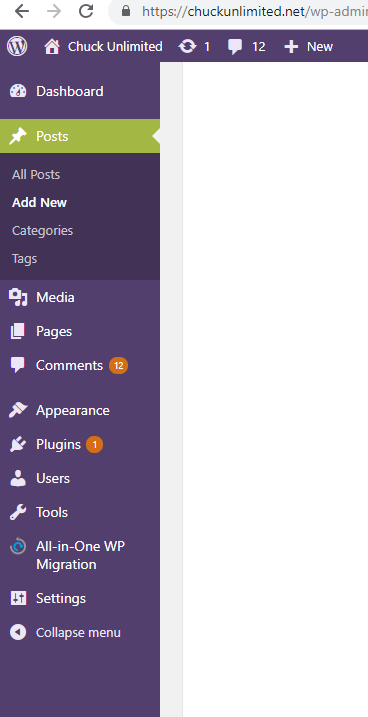 Now click Plugins then add new search for SteemPress that is created by Martin Lees the Co-founder of SteemPress @howo.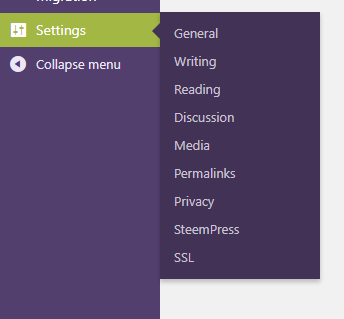 And now click Settings and you may able to see SteemPress right after installing the plugin.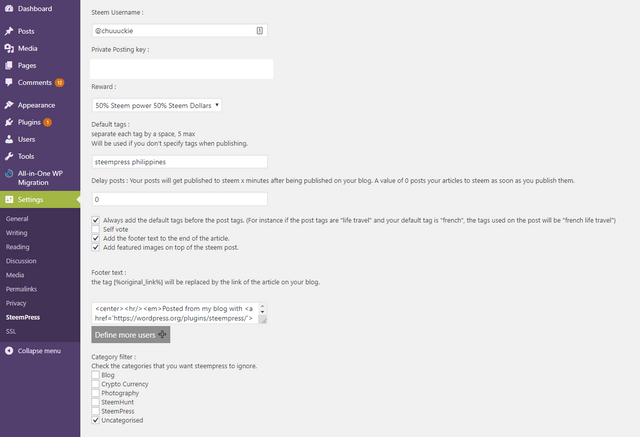 Now edit the recommended inputs that needed. If you dont know about your posting key, you may find it in your wallet and permissions then click show private key copy it and paste it. "Why use posting key?" Its for you to be able to post your blogs outside the Steem platform and cross post it from your wordpress to the steem blockchain, we should not use the master key or active key for posting.
Third Step
Apparently you should also need to know the FAQ of SteemPress created by @howo .
What's the difference between wordpress.com and wordpress
Wordpress is the blogging platform on which you run steempress. Wordpress.com is a business providing hosting for wordpress blogs.
Do I need a wordpress.com business account ?
No, you can use any web hosting provider to host your blog and use steempress. Wordpress.com is providing a free hosting service but to use plugins you have to upgrade to the highest plan which is very expensive compared to other plans. We recommend the webhosting plan from ovh : https://www.ovh.com/ but you are free to use any other host. We also recommend you to pick the "one click wordpress install" option which will directly install wordpress on your server.
What kind of server do I need
It all depends on your blog and how much it'll be visited, but you really shouldn't need a lot of data. For instance the "personal" plan on ovh with 100gb of disk space is more than enough for most of the use cases.
Do I need a domain name
No. Although having one is way better for your SEO. And generally more pretty. Nobody says "hey have you heard of 173.245.234.11 ?" they say "hey have you heard of mysuperblog.com ?"
Can I use a free domain or a subdomain ?
Yes.
How can I protect the SEO of my website/will the SEO of my blog be affected ?
The delay feature allow you to publish first on your blog and then publish to steem after a few days/hours/minutes (you decide the delay). Which means that google and other search engines will index your blog first and tag steemit.com as a duplicate. And so your blog's seo ranking won't be hurt. We recommend a 7 days delay for maximum security.
I did not get a vote on my article, is something wrong ?
You will not automatically get a vote, consider a vote as a tip for producing good content with us. You don't expect a tip, but you are happy when you get one. The same mentality applies.(edited) Who do I talk to about business and parnerships ? Find @Fredrikaa on the official steempress discord and talk to him
Who do I talk to about technical details, bugs etc ?
don't talk to @Howo directly unless it's a very specific and urgent problem, instead feel free to use the #help and #suggestions channels.
I published my post on wordpress but it was not published on steem what's up ?
Check the plugin settings to make sure that you have set everything correctly. you should see "Connectivity to the steem server : Ok Username/posting key : Ok" If that's ok, look at the delay, did you put any delay ? And is that delay over ? If all of that checks, then something went wrong, come in the #help channel and we'll figure it out.
Can I use this on my phone
We got that question a lot so I feel like we need to answer it. No. You need a wordpress blog which needs to be hosted. So you can buy hosting with your phone and manage it still from your phone but you'll have to go by the "hosting" section and get a blog there.
At what percentages are the beneficiaries set ?
15% - Like most other apps on Steem, including esteem, dtube, dsound, dmania and zappl to name a few, Swe use benefactor rewards to help run and develop SteemPress. The benefactor reward is currently set to 15%. To compensate, SteemPress is able to support original authors who post quality content with our Steem account @steempress-io.
If you personally need help find us https://discord.gg/W2KyAbm click that, and you already posted some blogs using steempress and never had an upvote. Lets talk about it at our discord server.
Support & Visit my Official Website ChuckUnlimited
---
Posted from my blog with SteemPress : https://chuckunlimited.net/index.php/2018/10/02/steempress-for-dummies/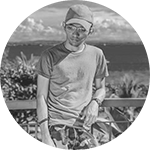 SteemPress Moderator | Discord Server
---